Sitting down with Philippe Bramaz and Opal Mekpreedawong, the hearts and minds of Casa Pagoda the leading lifestyle concept store in Bangkok and beyond.
"Let's have a seat, pick one" Philippe says, charmingly offering up a kaleidoscopic selection of seats and sofas. We settle on a Chesterfield-like couch in orange velvet, large enough to fit a family of five and four pets. Casa Pagoda, it's the stuff of childhood imagination brought to real life.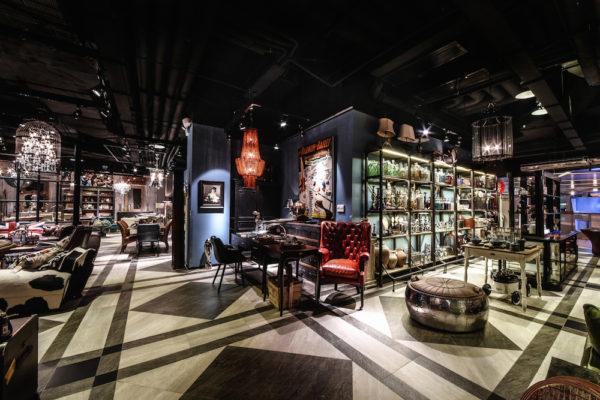 Casa Pagoda is a lifestyle concept, furniture store and so much more. The eclectic collection of home decor feels more like a home for installation art. The two-storey space has an open lay-out and you're free to venture through the labyrinth of concept corners and compositions built with a palpable attention to detail. Each section tells a different story, offering a glimpse of a world that could be yours.
As industry champions for over 20 years, Casa Pagoda plays it's part by working with local designers that can come in and commission their own pieces. They also represent international artists and partner with design heavyweights from all corners of the world, such as Timothy Oulton, Thomas Bina and Tracy Boyd. Through a close collaboration with European manufacturers, Casa Pagoda has also been able to add their very own designs and accessories into the mix, completing the picture.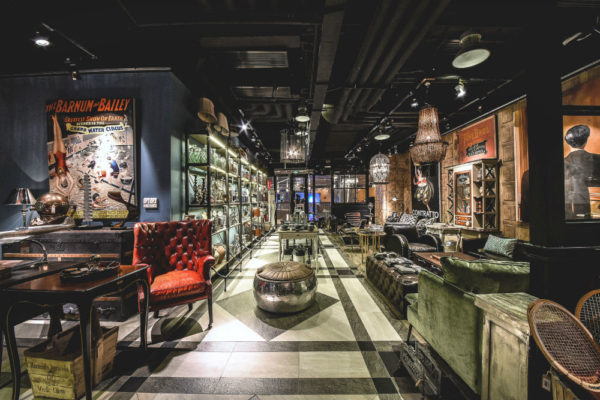 Working with different designers and by developing their own product lines they are able to offer their clients a vast variety of styles when visiting the store. What stands out is how well all these pieces are mixed and matched, designers are not confined into their own designated space but their potential is rather highlighted beyond the scope of one brand or style. The sense of cohesion is in no small part thanks to the outstanding merchandising of the space, respecting the function and feel of each individual piece. We meet with an impressive selection of key pieces; olive green leather chairs, marble table tops and sueded leather couches. We also find an amalgamation of art pieces and accessories; curved neon lights on canvas, oil paintings spanning several meters, and fashionable beds for our furry friends.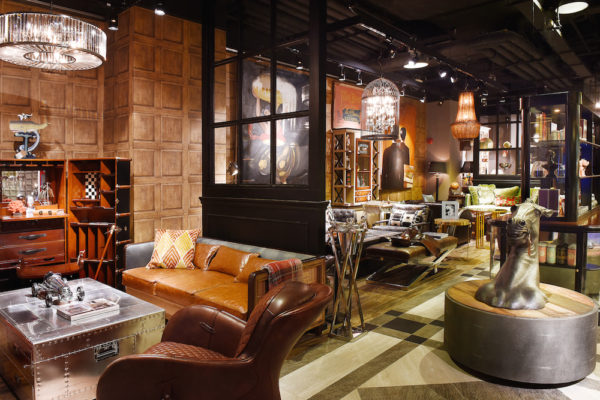 Wondering where to even begin when walking into this Cabinet de curiosités? Many clients often follow a particular designer and chose to initially decorate their new living space entirely in one style. This ground-setting approach then allows them to make changes to some or all aspects further down the line according to shifting interior design trends, not unlike fashion. Additionally, a younger market moving into small living spaces also translates into an increased interest in small accessories such as; pillows, throws, and trays. Buying home accessories regularly has become similar to buying clothes.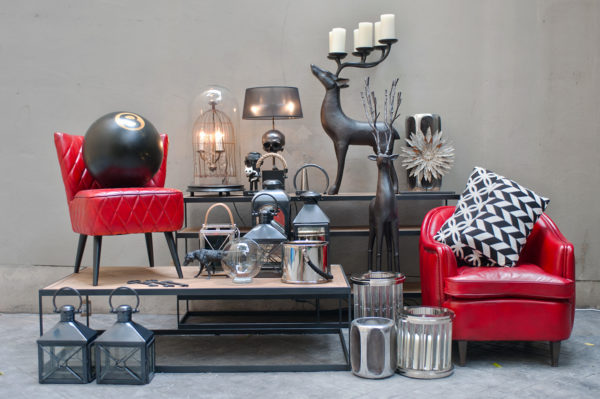 Luckily, the curb hasn't hit the fast-fashion track of fast moving consumer goods. In fact, it is exactly this type of affluent consumer that can provide the type of patronage needed for the conservation of antiques and classic vintage furniture. Pieces from the 50's and 60's which are still in good condition and original style, are very hard to come by. More art than furniture, these collector's items increase in value over time and have started to become very popular. In places such as the United States and Hong Kong, it is already open hunting season for these one of a kind originals. The appeal is the uniqueness and history of each individual item, adding value far beyond the initial purpose for which they were built. Nostalgia or not, it is looking like rare objects of the past will be the future.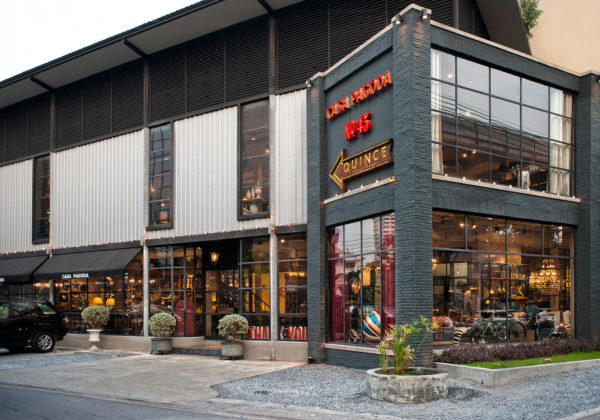 Restored and reupholstered chairs sitting next to antique books juxtaposed with modern and minimalist coffee tables, give this store an authentic feel and make a visit definitely worth while. Explore the melange of mix & match this design destination has to offer for yourself on Sukhumvit 45 or visit their 2nd location on Pan Road in Bangkok.
Words by Stefania Kim Gardini.
Comments