BEHIND CLOSED DOORS
We're invited to join the journey of Pichita and meander through the memoirs of the brands' very own origin with capsule collection called "1980, where it all began".
This season's ready-to-wear show of Pichita's Summer18 is held at BEAM, nightlife benchmark and crown jewel of Courtyard 72. The choice for the unexpected location becomes evident when guests are met by well-curated darkness and a few carefully appointed spotlights scouting through the crowd.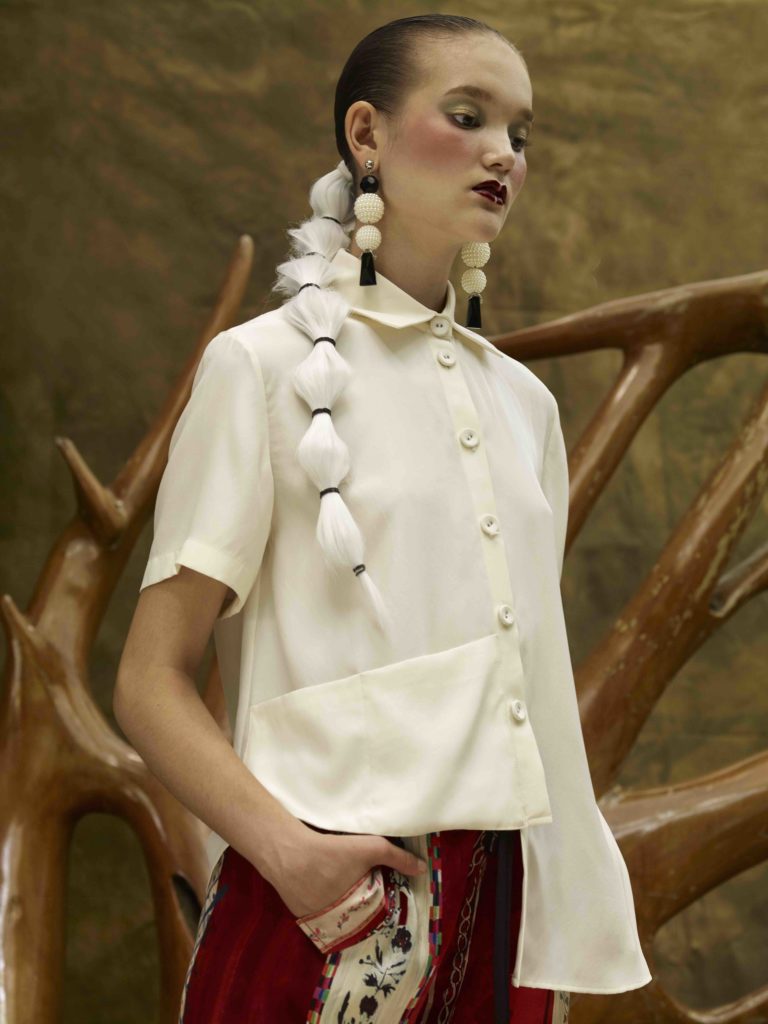 Guests can catch a glimpse of barely clad male models behind the bar section. Seemingly unaffected by the onlookers, they rummage through heaps of clothes and accessories. It's like being given a glimpse inside of what could be perhaps an apartment or private quarters, the busy-bodies continue their probing and packing.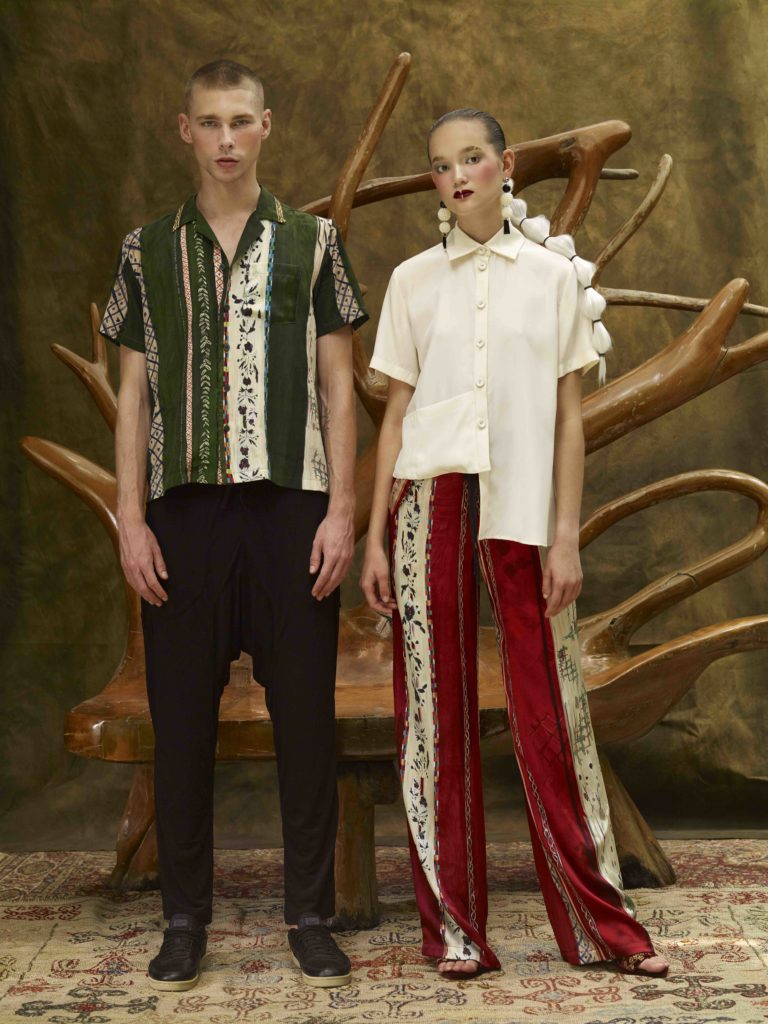 The runway leads the eye up to a red façade with a wooden door, reminiscent of a bygone era. We are taken on a tour down memory lane, to when the brand first began and found it's bearings. References to history and heritage in form of classic mother of pearl details are joined by vivid works of embroidery. But there's much more to it than meets the proverbial eye, and there is a little twist thrown in along the way. This collection's off-beat combination of color and the recurring use of contrasting compositions, a tip of the hat an avant-garde art movement at work. Prints and patterns are playfully mixed and matched into a beautiful and inspiring patchwork of geometric forms.  With every step the colours are dancing and the shapes are shifting, almost like a moving crowd of happy faces.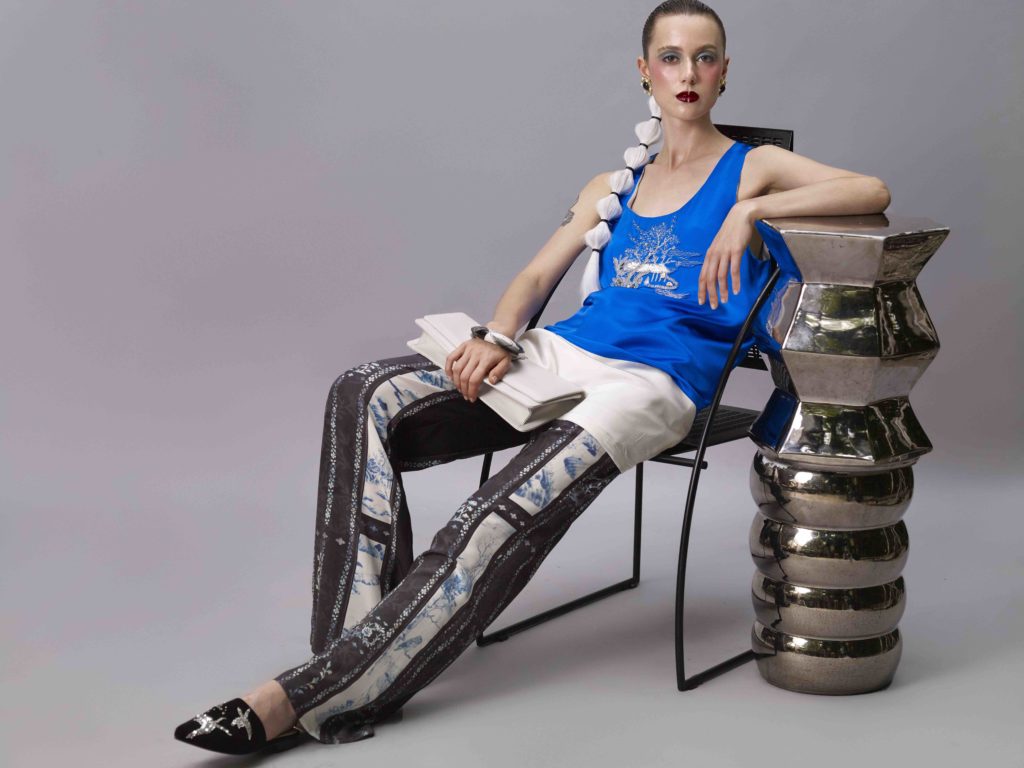 This season's designs make for excellent leisurely ensembles thanks to the pragmatic design and usage of relaxed frames. As always, the Maison never disappoints when it comes to the artisan working of delicate materials and seeing the staple smooth silk fabrics feels greatly familiar. We can see the workings of an inner dialogue, an exchange between classical elements and a change in perspective towards the eccentric.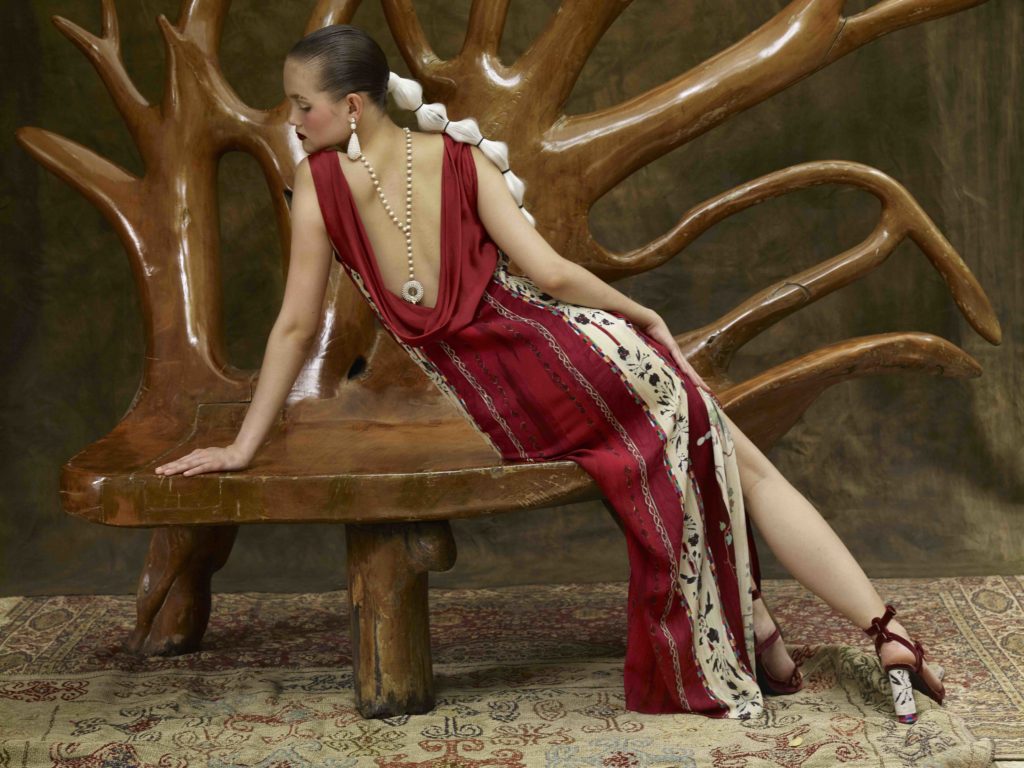 There is some serious art found in those paneled pantaloons and painted blouses. And there's definitely more than just a few favorites for me in this grounded yet imaginative and inspired collection.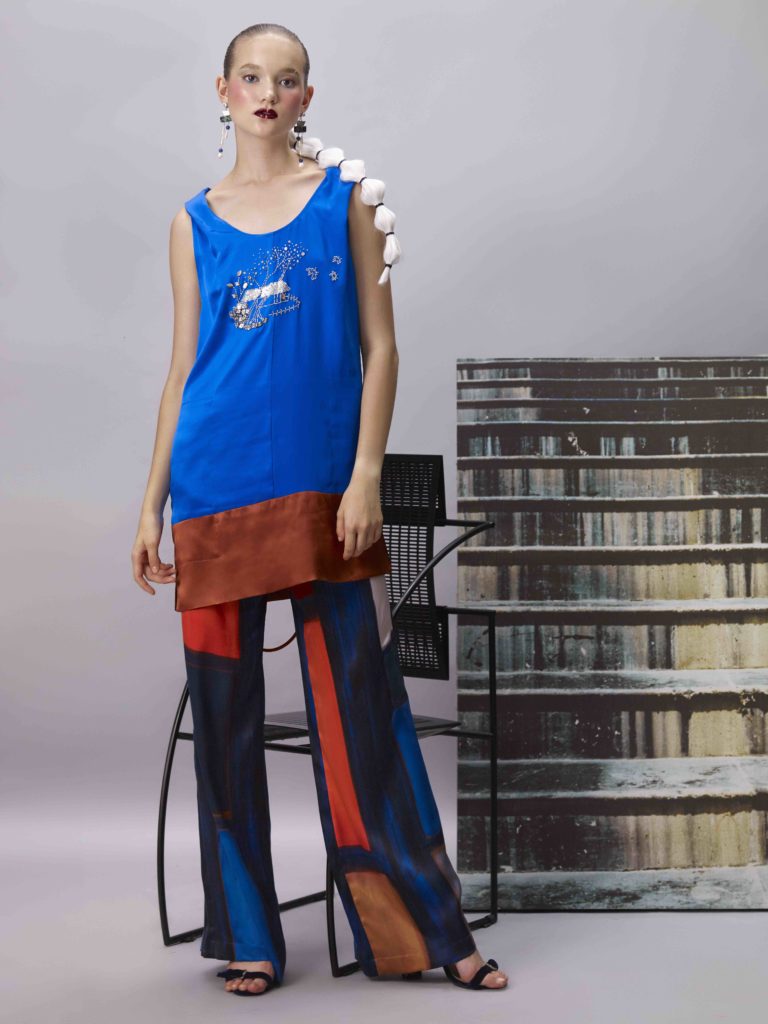 – Words by Stefania Kim Gardini – 
Comments