– Words by Bill Bensley –
Winter can be pretty damn bleak in the Himalayan Kingdom of Nepal, so it is no wonder that when warmth of the spring starts to bring colour back to their landscape, the Nepalese want to party. The celebrations begin the night before Holi, with a communal bonfire where mystical rituals are performed to destroy the evil that exist in all caste levels of their society. That is cool, though somewhat serious. But having visited Nepal close to 50 times over the past 35 years, and having fallen in love with this place where laughter comes easily and smiles are free, I have learned that no day on the Nepalese calendar brings more smiles, than the day of Holi.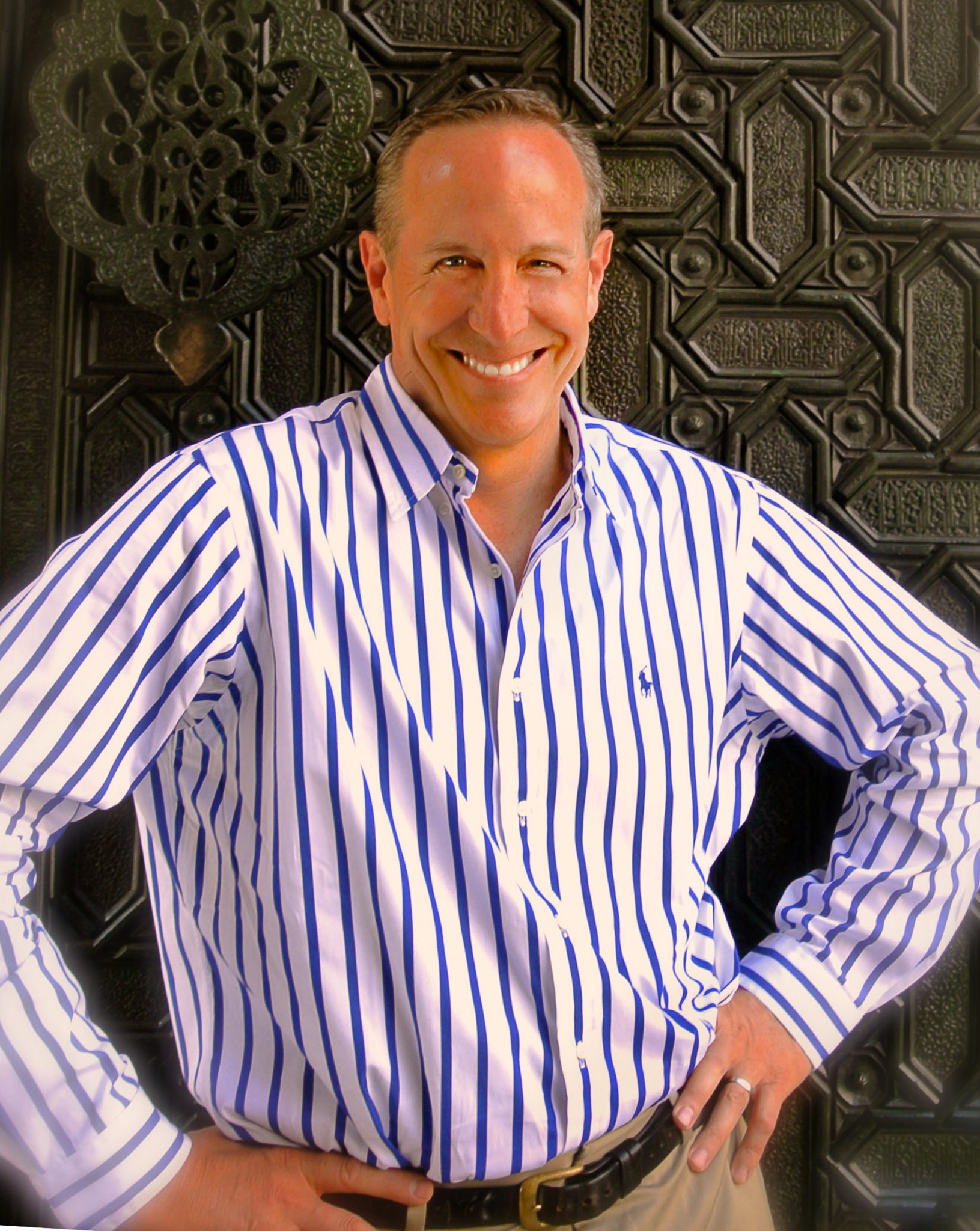 Back in the 80s we were commissioned to design a Dusit Thani in Pokhara. To take us on that nine-hour drive to the proposed hotel site, we chartered a horrible minivan, with wheels the size of a dinner plate, three bench seats some six inches off its floor, and not more than eight inches legroom between each row. Lek Bunnag, a famous Thai architect and my Harvard classmate were sat shotgun, shoulder to shoulder with the driver. Lek's wife Louisa and my better half Jirachai sat together on the middle bench while I took the back bench and sat cross-legged in the middle, as that was how I afforded a little more comfort for my lanky 6'4" frame.
As we left the sanity of our gated compound at the Yak and Yeti Hotel in Kathmandu, we got our first taste of the madness about to unfold on the long journey ahead. Just beyond the hotel's gates and to our total surprise, we were ambushed by a gathering of some 100 purple children, wielding plastic bags filled with colourful tinted water. In no time, Lek's signature of a perfectly starched white shirt and pants was splattered, violating his pristine image. Us, passengers in the back, all had a quiet snigger while we rolled up the windows, thinking that behind them we were safe from the mayhem. Only then did the driver explain to us that during this one day of Holi, anyone and everyone, rich or poor, friend or stranger, is fair game for a pelting.
Hour after hour, we soldiered on down the dusty track to Pokhara. We made our way through villages and past roadside stations of elated and drunken villagers who bombarded our tiny tinny van with water balloons. But it was just outside Pokhara when I was smacked in the head.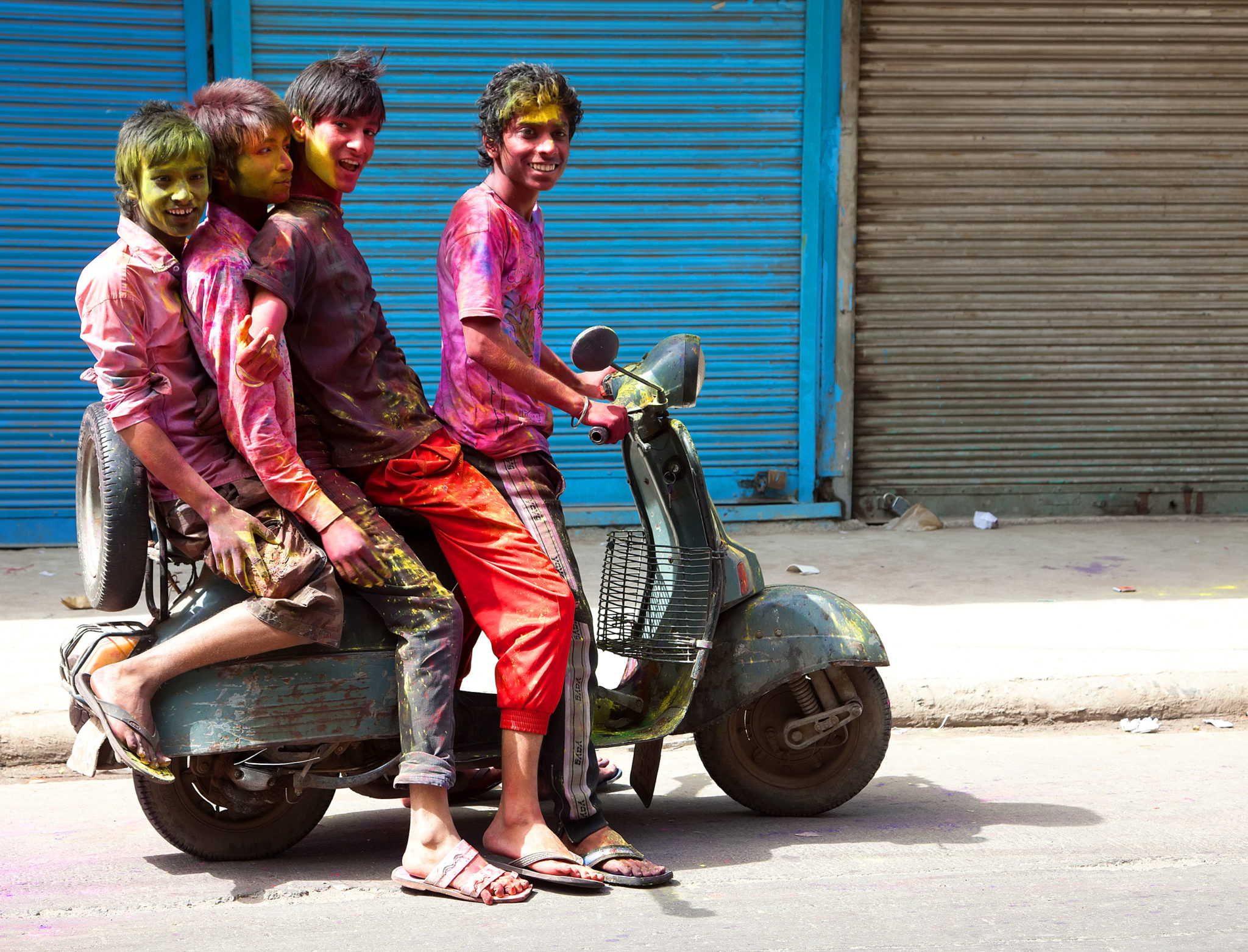 "Shit! What the hell was that?!" I screamed, as I was jolted from a lovely catnap to see what looked like blood all over my face and body. Some cheeky scallywag had actually hit the target of the two-inch gap of the driver's open window! His bag full of concentrated red dye flew past the driver, somehow took a left turn between the heads of Louisa and Jirachai, and hit me square between the eyes! To this day I can't explain the physics of such a feat but I swear it is true. I stopped the van and got out, thinking that I might be able to get myself a bit cleaner… only to be drenched by a gang of absolutely hysterical teenagers, who thought their friend's bullseye shot was the funniest thing that ever happened on the face of the planet. I was initially shocked, then pissed, but the villagers' joyful exuberance on this wonderful day of Holi was so infectious that I gave in and laughed myself silly until my stomach ached.
To this day, I love Holi.  Experience it, embrace it, and go with the flow.  You will love it too.

– About the author –
Bill Bensley is one of the most revered landscape designers in the world. Known as the king of exotic luxury resorts, he left his unique mark on more than 200 properties in 26 countries.
Find out more on Bensley.com
Comments