With time being one of the most scarce and precious commodities of this day and age, the only right thing to do is to make the best of each moment. Take your next weekend for example. Instead of letting it slip through your fingers, make it count. Where? We know just the place.

When it comes to travelers' needs, Thailand has most, if not all of them covered. Those on the shopping spree will appreciate Bangkok, party-hungry backpackers can't go wrong with Koh Phangan, yogis and hippies are naturally drawn to Pai's natural landscapes, while watersports' enthusiasts are spoiled for choice by the country's lengthy coastline. And then there are the weekend hoppers, fast living residents of Bangkok, Hong Kong, Singapore and other megapolises, looking for a quick getaway. For them Phuket, with its international airport (and vibe), world class dining, fabulous beaches and enough nightlife to make the weekend unforgettable, is an obvious choice. And while there's an abundance of luxury resorts on the island, one will especially appeal to weekend hoppers – the Banyan Tree. Why? Because it keeps them busy.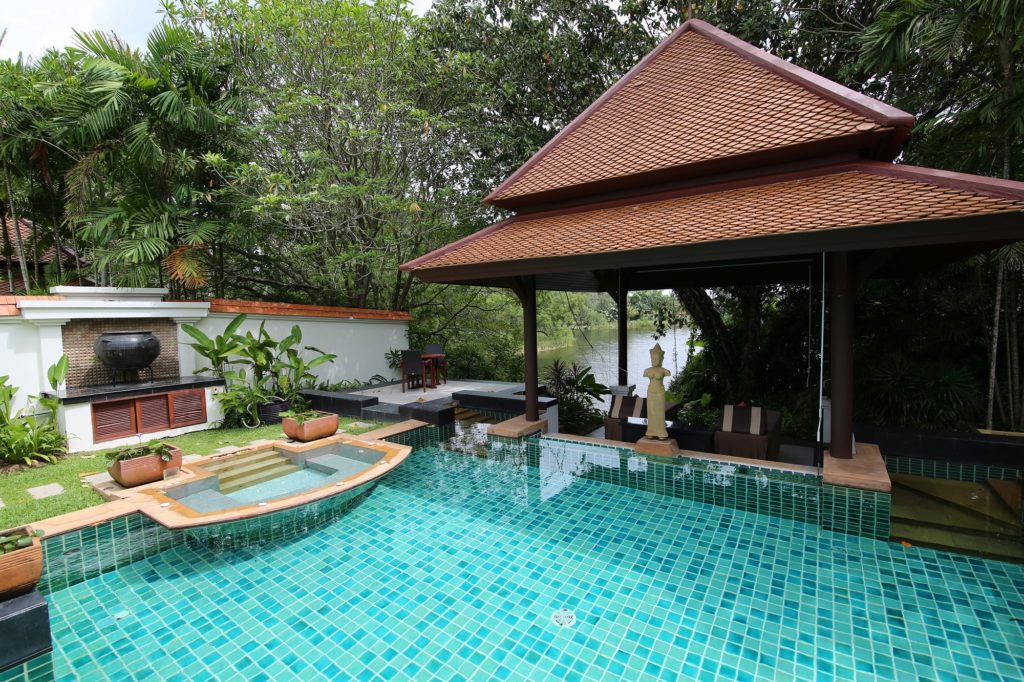 Being busy is something one can get easily used to, especially in an urban environment, with life spread thin between work, play and home. And while taking a break and escaping to a tropical paradise to unwind, relax or in other words, do absolutely nothing, might sound tempting, many of the busy crowd will quickly find themselves restless when faced with a slow pace agenda of a typical beachside resort stay. But not at the Banyan Tree.
Don't get me wrong; idling at one of the resorts villas is a splendid option. You can choose between nine different types of villas ranging from 170 to 1300 sqm, each with its own charm. If for example you opt for the Spa Pool Villa with its elegant 'floating' bed pavilion set amidst tranquil lily ponds, you won't even have to leave the bedroom to indulge in a spa experience, with daily complimentary massage, private pool, jet-pool, an outdoor shower and sunken bath. So by all means, pamper yourself, unwind and relax, but do not miss out on Banyan Tree's vast array of activities.
It starts with a breakfast buffet, served at the resorts Watercourt restaurant overlooking the picturesque lagoon. The menu is too long to be featured here and details such as bottles of champagne chilling in ice buckets or a waiter cruising the restaurant's grounds with a tray of freshly baked gourmet donuts, are bound to get you in the mood for a day filled with fun and leisure. And talking about waiters – staff at the Banyan Tree deserves a special mention. The service at the resort, a signature element of the Banyan Tree experience, is simply flawless.
After breakfast it's time to get busy as you're faced with a number of choices, the most obvious and one that you can't go wrong with being golf. Banyan Tree's 18-hole, par-71 exquisite golf course has been recently completely redesigned and renovated, to offer spectacular vistas of scenic lagoons, coconut groves and waving fairways set against the glorious backdrop of sea and mountains. A round or two on this state of the art course, recently voted into Thailand's top 10 best golf courses and winner of the Best Renovated Course of the Year at the Asian Golf Awards 2015, is a must.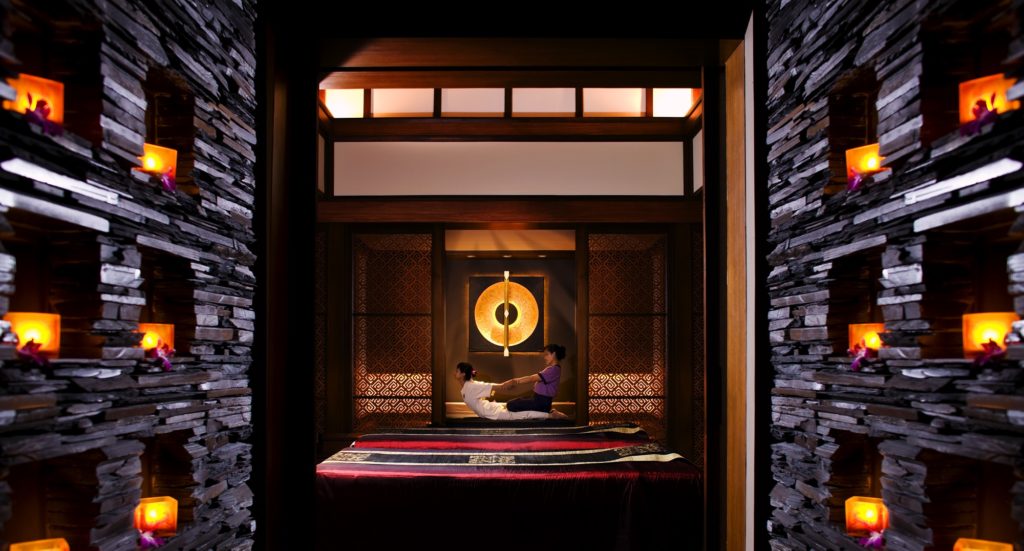 After the game you might be tempted to head straight for a massage at the spa, but as you're already warmed up, why not try something from Banyan Tree's physical activities menu? The guest of the resorts have a fitness center at their disposal and are invited to take part in Pranayam Yoga, Pilates, Zumba dance and ARKE training sessions or can enjoy outdoor activates such as kayaking, cycling and trekking. And if you feel like resting your muscles and awakening your artistic self, glass, umbrella and fan painting as well as flower arrangement classes are all there for you.
Finally there is the spa, where fine Ayurvedic oils and herbs from India and skilled therapists await with an extensive list of treatments to indulge in. A word of advice though, if a prolonged spa experience is what you desire, plan it for Saturday. That's because on Sunday, you will be busy at Banyan Tree's Sunday brunch. This weekly spread brings together what's best about the Banayan Tree experience – picturesque setting, immaculate service and a variety and quality of food that others can only aspire too.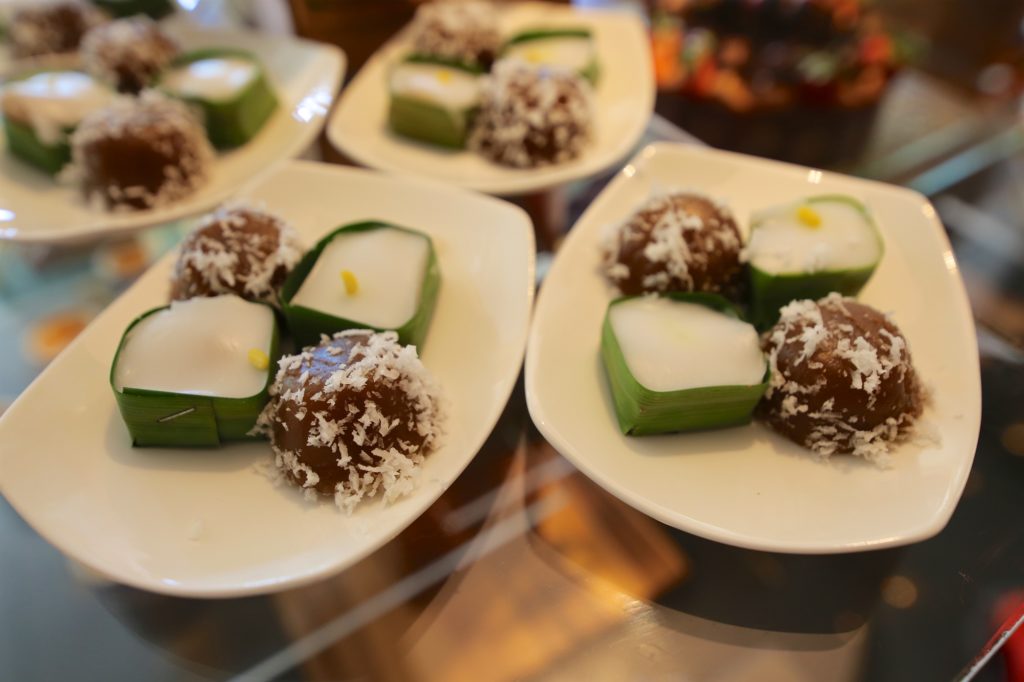 Before you get up from your table and head for your villa for an afternoon chill, raise a glass to being busy. Yes, it's makes the time fly and yes it might make you tired but there is one thing, that you'll never be when you're busy – bored. And if a bit of boredom, a bit of doing absolutely nothing is what you crave, worry not. The next weekend is just five days away.
Visit Banyan Tree Phuket's website at http://www.banyantree.com/en/ap-thailand-phuket-resort
By Maciek Klimowicz
Comments