– By Maciek Klimowicz –
A fish in a bowl, a bird in a cage, a boat at the pier – they all share the same sort of longing for open spaces, a craving to roam free. But let's leave the fish and the birds for another occasion. Let's focus on a boat – the majestic Raja Laut.
Some boats do look their best docked in yacht marinas, shown off during tradeshows, used for hosting cocktail parties. But not the Raja Laut. This magnificent gaff-topsail schooner built in the tradition of the 19th century Baltic traders was made to sail. And not just anywhere. The stunning yacht was designed for one, particular destination and constructed to withstand the challenges of its unique geography, climate, logistics and infrastructure. This destination is what might be one of South East Asia's most astonishing archipelagos – Myanmar's Mergui Islands.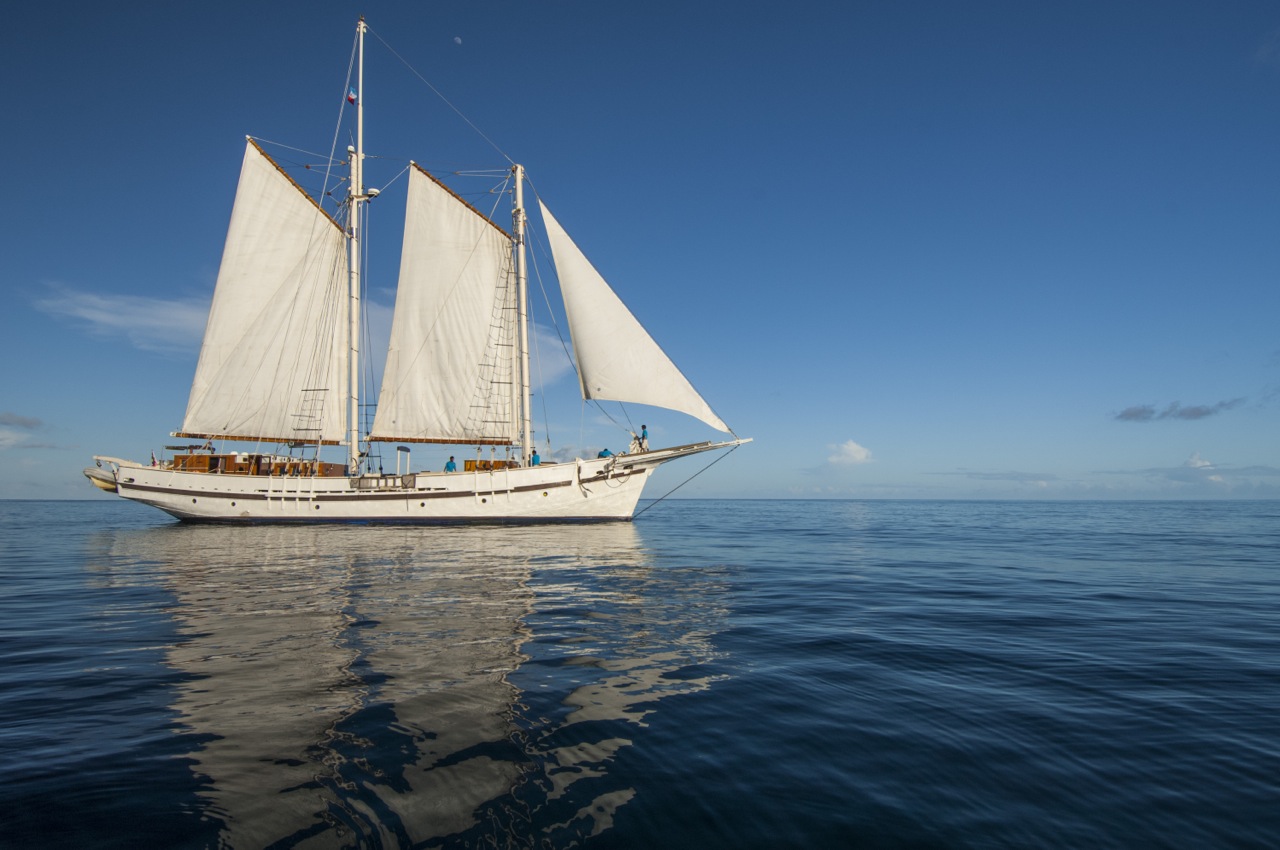 It's of those places, which while seemingly close-by, remains remote and secluded. Located on the Andaman Sea, just 120 km north of Phuket, the 800 almost completely deserted, pristine exotic islands are a dream-come-true for anyone with an explorer's groove. Inhabited by the indigenous Moken people and out of bounds for foreign travellers for almost 50 years, following Myanmar's switch from colonial submission to brutal military rule, Mergui Islands are a picture perfect representation of a tropical paradise. Thick jungle covering the mountainous landscape, spotless white sand beaches and water which gives the colour turquoise a new depth of meaning, all await those who dare enter this "lost world".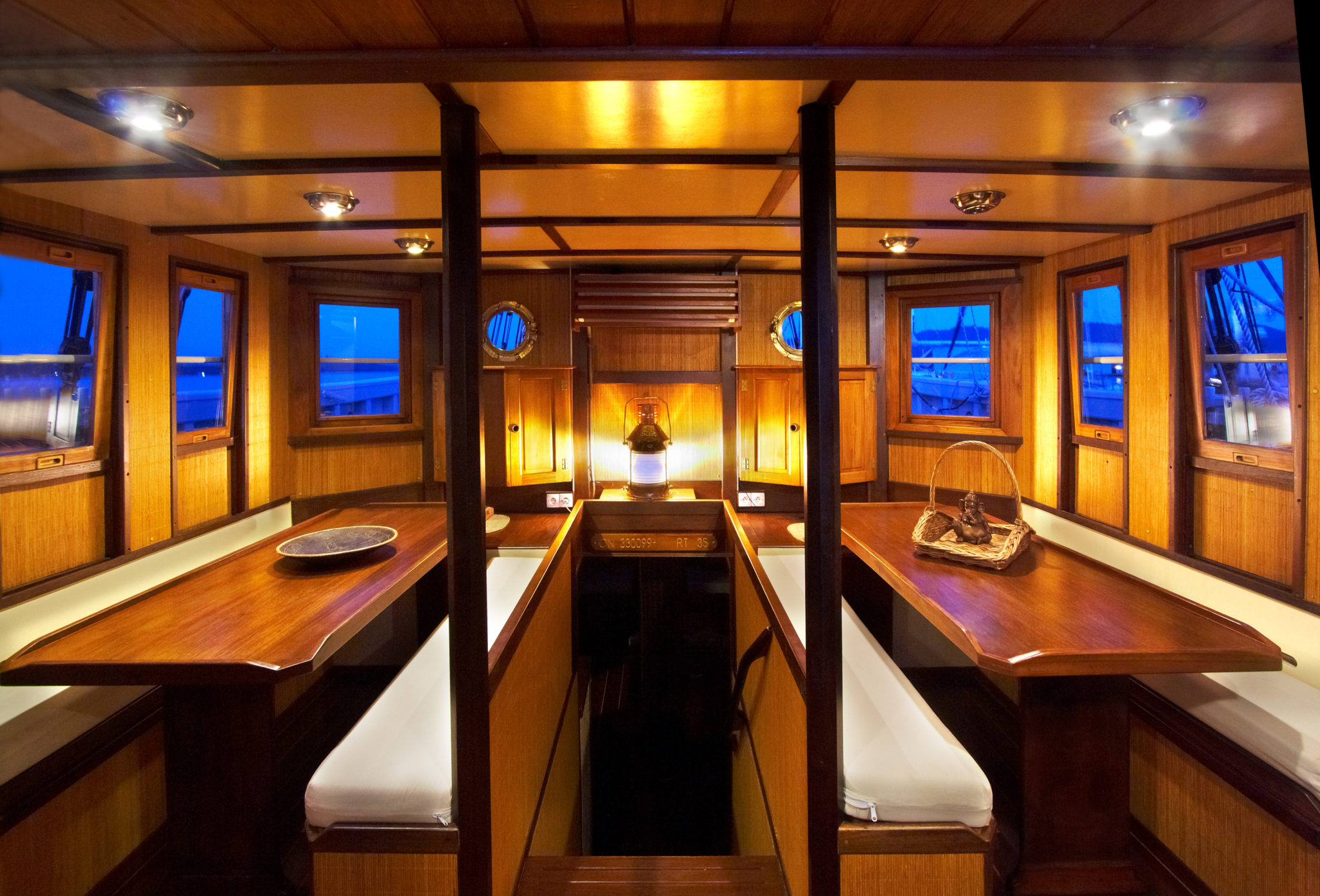 And if there is a way to make this experience even more unforgettable, it's by taking this journey on board the Raja Laut – a boat custom made for Mergui. Its 100ft hull is entirely built of ironwood and blends perfectly with the archipelago's landscape. And so does the interior spaces, made using selected tropical hardwoods. This deliberate choice of building materials, as well as Raja Laut's classic lines, give the vessel a vintage look – in the best sense of the word.
The 12 guests, whom the boat can accommodate, can spend the day on the flawless teak wood deck, fitted with sunbeds and a sizeable table for alfresco dining. For night-time rest, 6 cabins await, each with an en-suite bathroom and all kept in the same, elegant style, as the rest of the boat.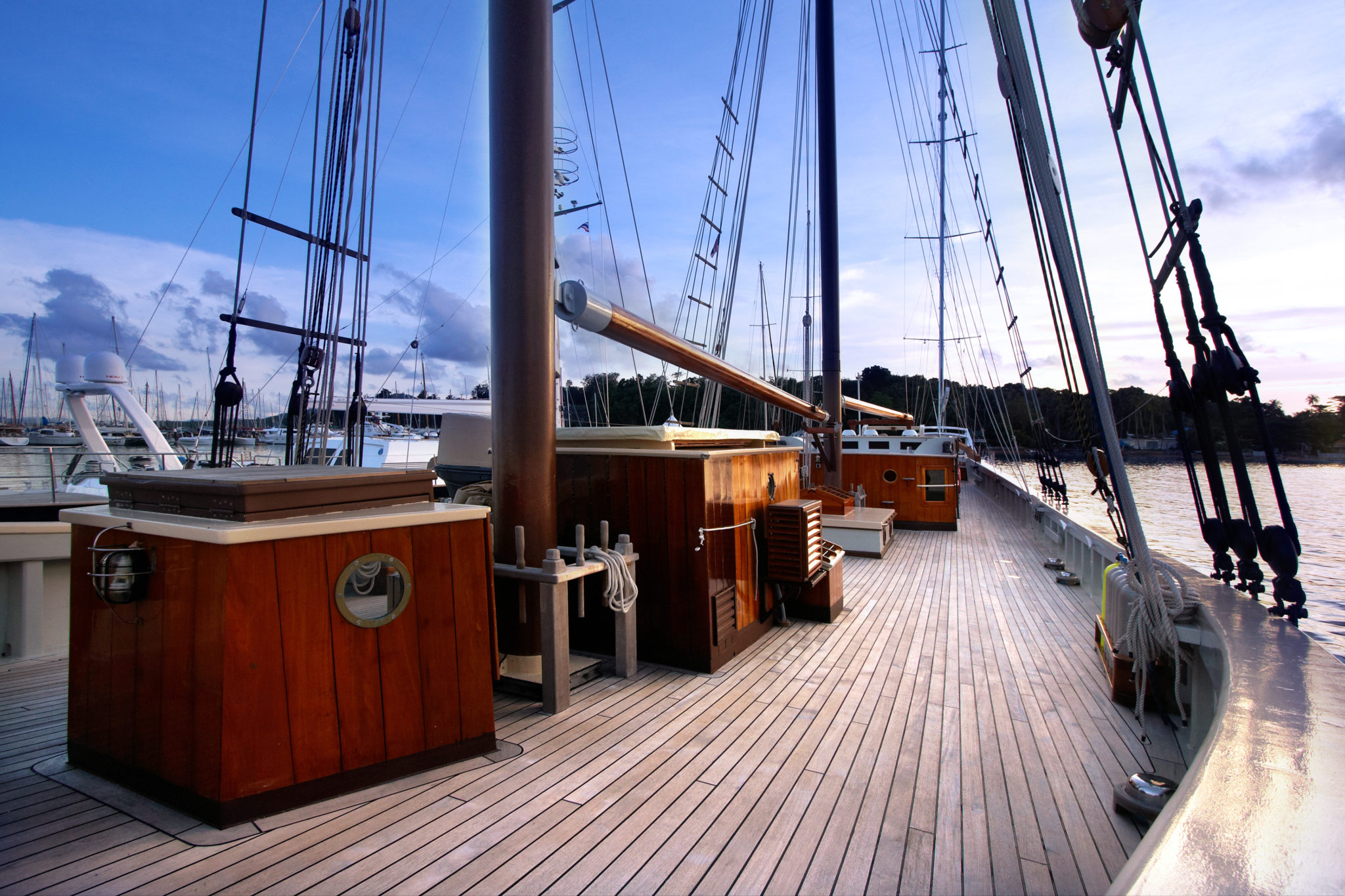 Propelling this retro beauty is a 300hp engine, which, with the support of the latest navigation and satellite technology, helps the crew navigate the still secretive waters of Mergui. This however is where the vessel's brush with the modern times ends. It might have been build in the 21-century and be fitted with all the amenities expected from a contemporary yacht, but deep down Raja Laut is a true old timer. Step on its deck and you won't just travel in space, you'll travel in time.
For more information visit rajalaut.com
Comments