Two people, two days, two stories, one perfect place.
– By James Crowley and Susan Wright –
HIM
I came to Phuket for one reason and one reason only – to party! Sure, I don't mind the beach, I enjoy a massage and a good meal, but after months spent in a stressful job in the big city, the only way to unwind I can think of, is to set the night on fire! That's why, when I heard that the Dream brand hailing from New York is coming to Phuket with a new hotel and a beach club, I chose the island as my next weekend break destination.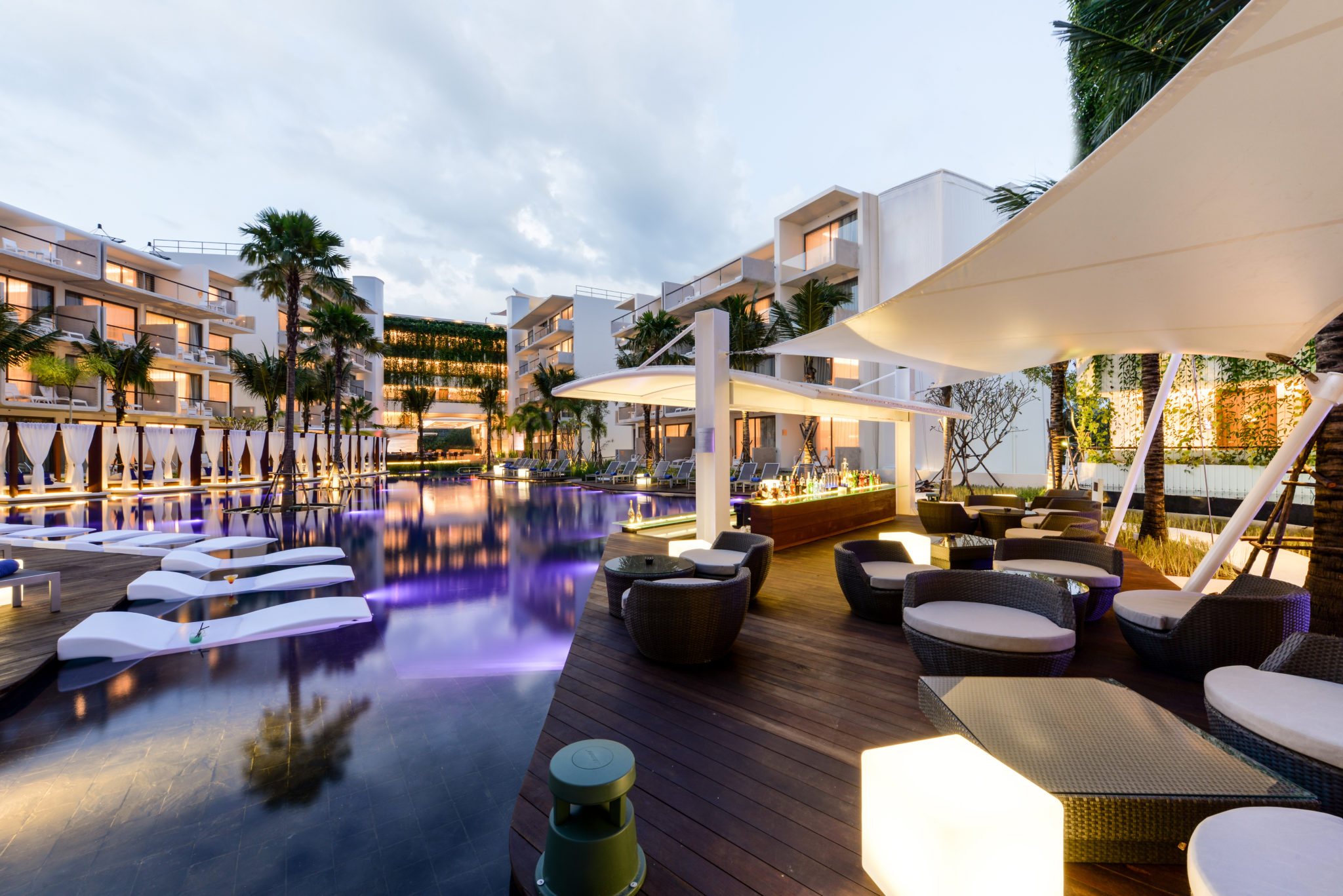 I knew that the Dream Hotel isn't located by the beach, so that didn't surprise me on arrival. What did catch me off guard was the modern, youthful vibe of the place. You feel it the moment you set your foot on the hotel's grounds. The massive pool in the center, lined with neat looking cabanas and designer sun chairs, with a water-edge bar on one end and a restaurant on the other– it all looked too inviting to ignore. Minutes after arrival I was soaking in the pool with a cocktail in my hand. The weekend has officially begun!
HER
I've been to many Thai islands, big and small, more and less crowded. But somehow I've never made it to Phuket. That's why, the moment I found a free weekend in my calendar, I booked my flight and a room at the Dream Hotel and Spa. Some might have preferred a more secluded place, maybe a small resort by the beach, but if there is one thing I love the most, it's meeting new people. And for that, Dream is the perfect place. The hotel's design, the spacious balconies of the rooms overlooking the central courtyard, the open, social space by the pool, the refreshing atmosphere of the rooftop VU bar are all ideal for socializing.
Having never been to Phuket before, soon after my arrival I took the lift to the roof to take in a panoramic view of the island. And what a view it was! Rolling green hills, clear blue skies. Without moments delay I ordered a chilled glass of bubbly at the VU bar to inaugurate the weekend!
HIM
It's easy to lose track of time in a place like this, chilling by the poolside, sipping on a Mojito, conversation flowing freely. Especially in Phuket, where people from around the world gather to enjoy the better thing in life. Having acquainted myself with a couple of like-minded guys, we started working on the plan for the rest of the night. Step one – indulge at "Indulge", the hotel's lounge, with stylish leather sofas, dim lights and a massive selection of wines and whiskeys to go with some nice tapas. Step two – off to the beach club!
Indulge turned out to be exactly what I dreamed it to. The atmosphere is straight out of a New York lounge, with elegant design and a long list of wines, classy. In no time we met a few ladies on holiday and after a drink or two, we all jumped onboard the hotel van and rode off into the sunset… that is to the beach club.
HER
The Aussie couple I've met and enjoyed a chat with at the Rooftop bar told me, that my time at Dream wouldn't be complete without a visit to the spa, aptly named "The Sanctuary". "You simply have to try it!" they said and they didn't need to repeat twice. Straight off the 7th floor I made my way down to the hotel's underground, to disappear in the 350sqm spa complex.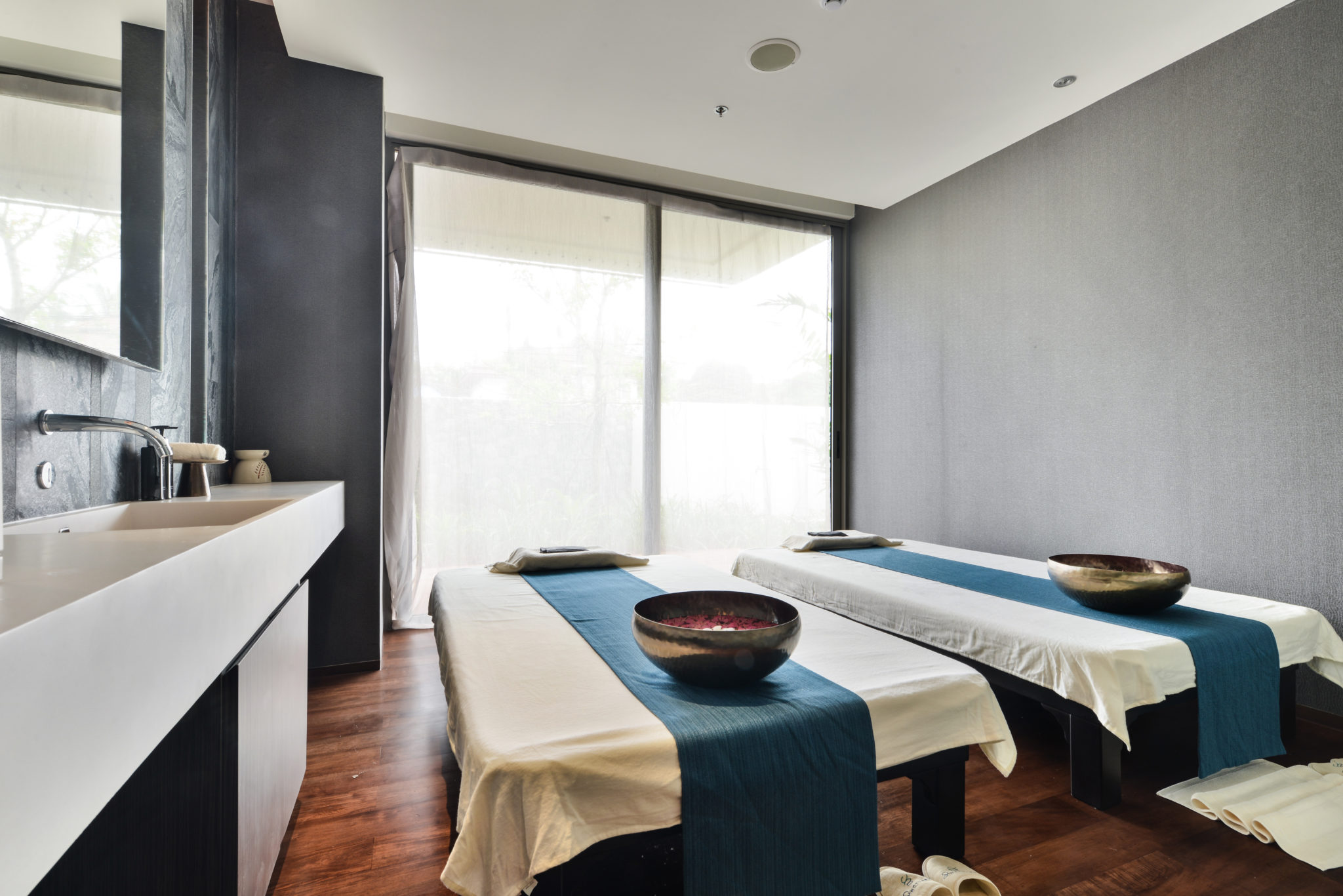 One uplifting "Water Treatment" later, having thoroughly enjoyed an excellent essential oil massage and an apricot body scrub, I was ready to resurface. Not just anywhere though but directly in to the "Trilogy" restaurant. A day of lounging got me seriously hungry. Luckily, I was at the right place at the right time.
HIM
I admit, the rest of the night is a bit of a blur – as it should be with any good party. What I do remember though is what an amazing setting Dream Beach is at. Directly on a stunning beach, sun setting right in front of it, palm trees swaying in the breeze– simply picture perfect. As for the club itself, the same, youthful and stylish vibe as in the hotel is prevalent across this place. There's something unapologetically decadent about sipping on a cocktail in a pool that's just meters away from ocean waves crashing on the beach. And apologize we did not but danced our hearts out as if it was the last night on earth. Yes, I'll probably be under-slept tomorrow, I might wake up with a bit of a headache, but I'll wake up at Dream and there's no better place to be.

HER
Dream's restaurant is called "Trilogy", and for a reason. It feels more like three restaurants than one, with the menu combining dishes from three chefs representing three cooking schools – modern Thai, classic Tuscan and contemporary New York cuisine. Well, did I mention that I was hungry? Ordering starters, mains, salads and desserts felt like taking a trip around the world. One of my favorite Thai dishes – crabmeat curry – was made with crab from Alaska; a steak from the New York side of the menu was a perfectly marbled portion of Wagyu beef from Australia and the pasta, while Italian at heart, was home made to perfection on the spot. After that meal, I'll have to add a visit to Dream Hotel's fitness center to tomorrow schedule. But that's tomorrow; today I'm still living the dream.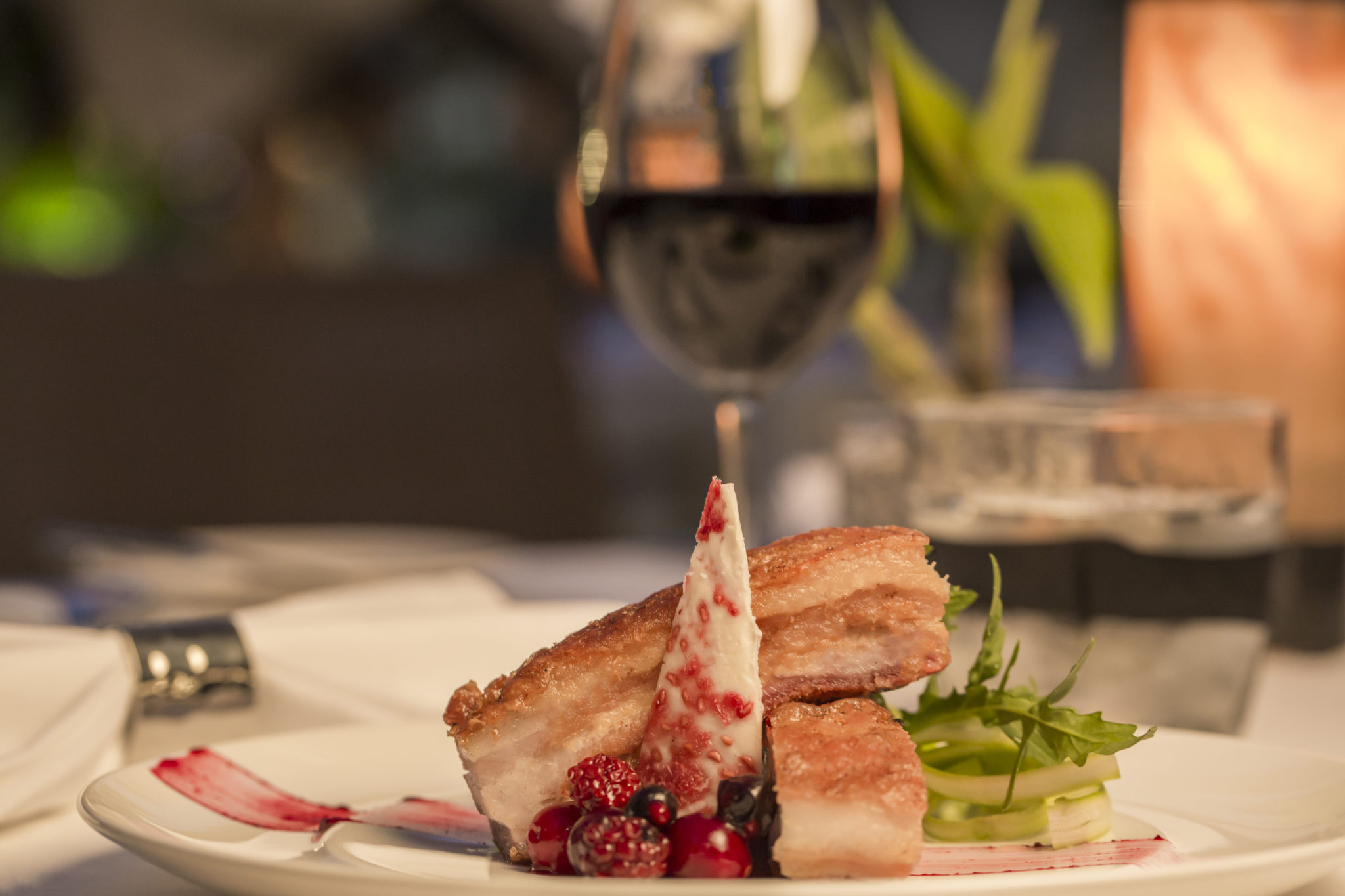 Comments