– By Mark Tolly – 
Sometimes images speak for themselves. That surely is the case with the Penthouse at The St. Regis Bangkok. But this striking design deserves words too. And only grand words give it justice.
A place of any penthouse is at the top, that's what tops of buildings are for. Things are no different with the Penthouse at The St. Regis Bangkok, located 44 storeys above street level. At this height, the vistas of the cityscape outside the windows are unparalleled. And to let anyone on the inside experience the outside in all its glory, floor to ceiling windows prevail in this 800 square meter space.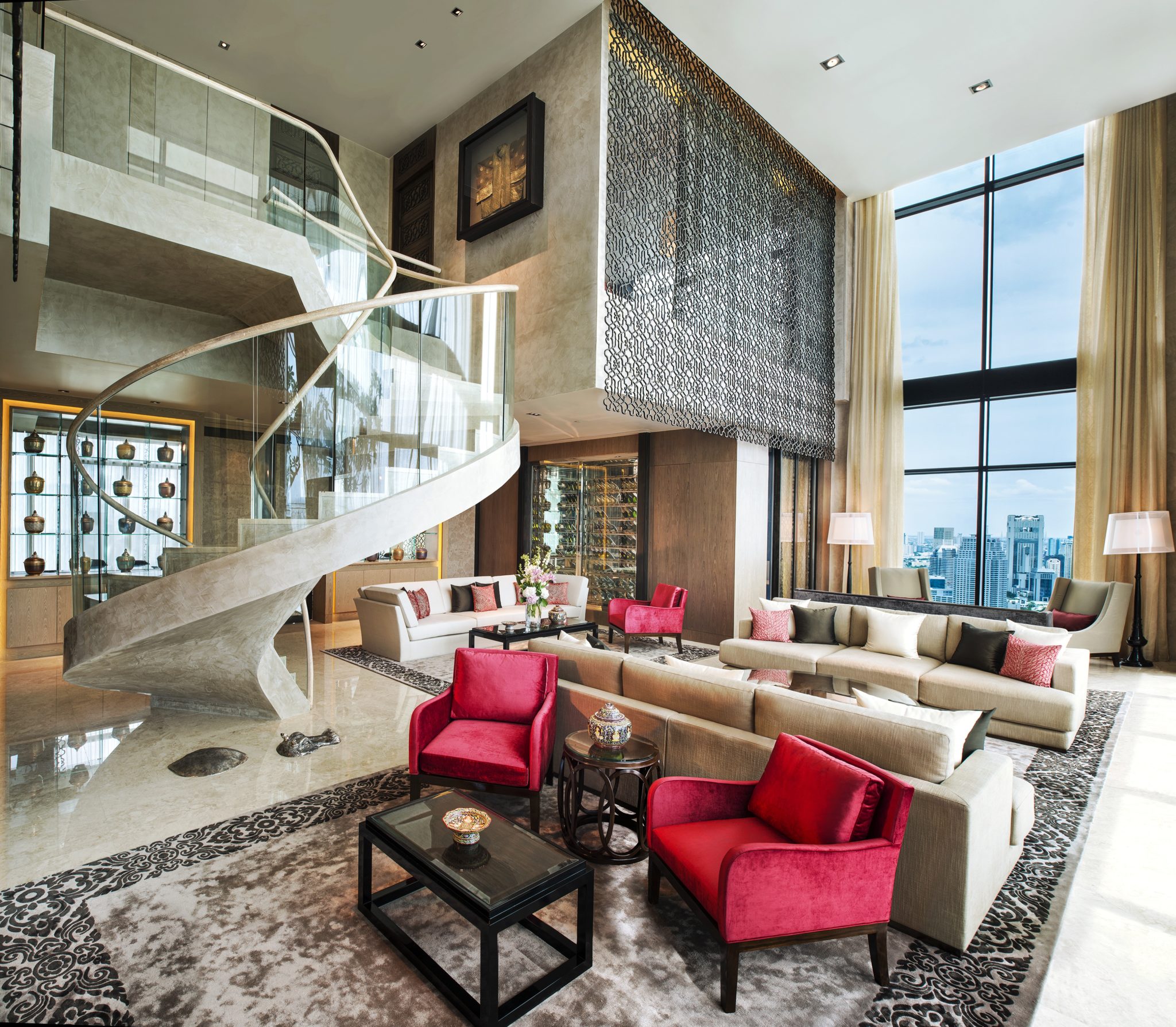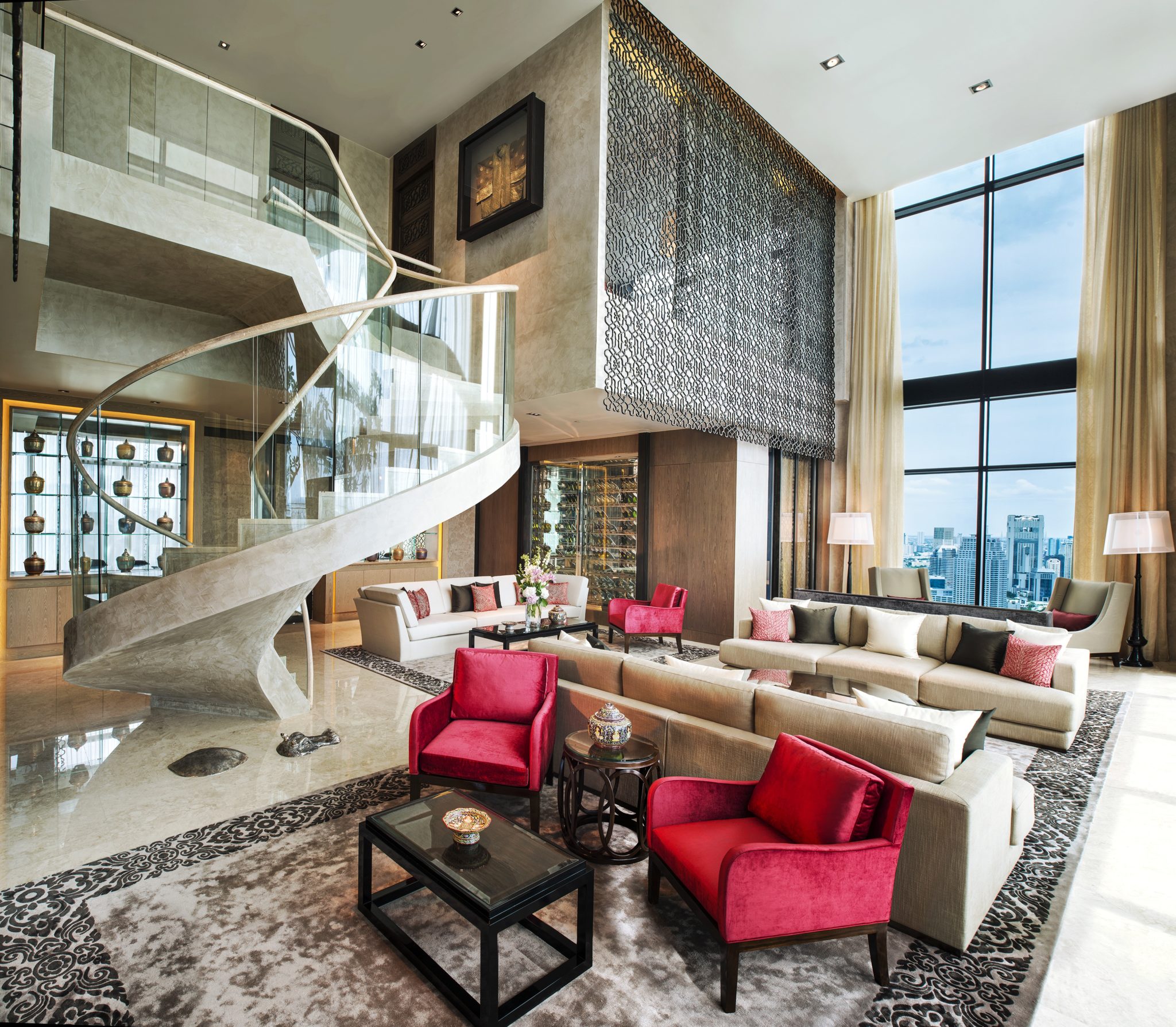 Space in fact is the keyword when it comes to this penthouse, which offers it in abundance. This two storeys project comprises 3 bedrooms with en suite bathrooms, a movie theatre with a 65-inch screen, private balcony with a 7 meter infinity pool, a dining room with a sizeable table accommodating up to 16 guests, a fully equipped modern kitchen and a state of the art preparation kitchen, a beautifully styled wine room, a private spa treatment, a fully equipped exercise room, staff living quarters… and that's just on the design side; the services available on the spot are a topic for a separate story.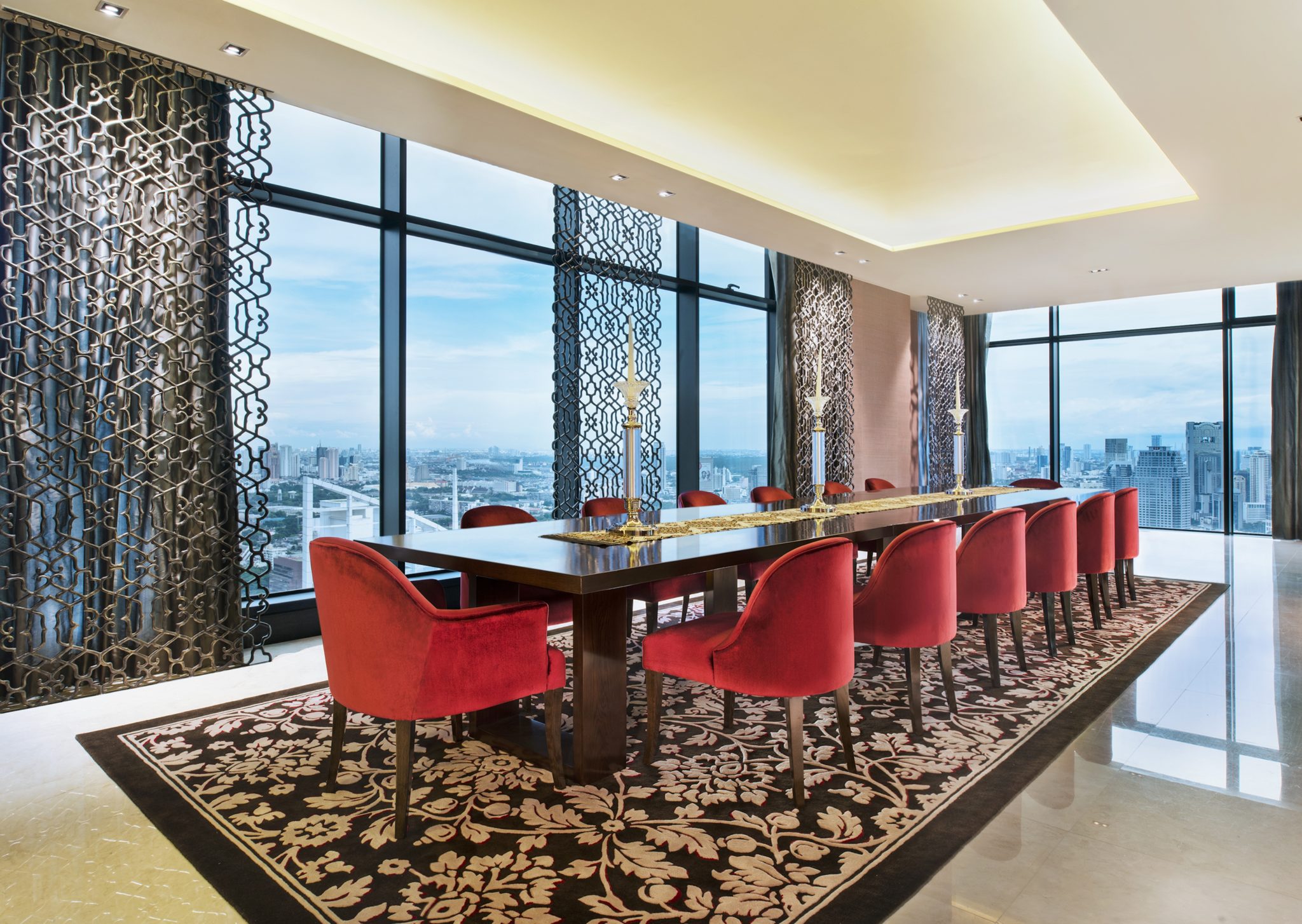 Asian décor combined with contemporary touches reigns supreme in this dazing space, exuding a timeless allure. The signature "East meets West" theme is represented on the walls adorned with memorabilia from the famed, "The King and I" musical, including costumes originally worn by Yul Brynner, an actor made immortal by his portrayal of King Mongut of Siam.
This royal experience continues in all three bedrooms, each equipped with a king sized bed layered in 300-thread-count linens, a down comforter, plush pillows, and a sumptuous throw blanket. The master bedroom is set apart by its lush green parkland views and a study area with a generously sized desk. An en-suite walk-in closet leads to the extravagant, marble bathroom, where double vanities reside alongside a large freestanding bathtub and separate shower.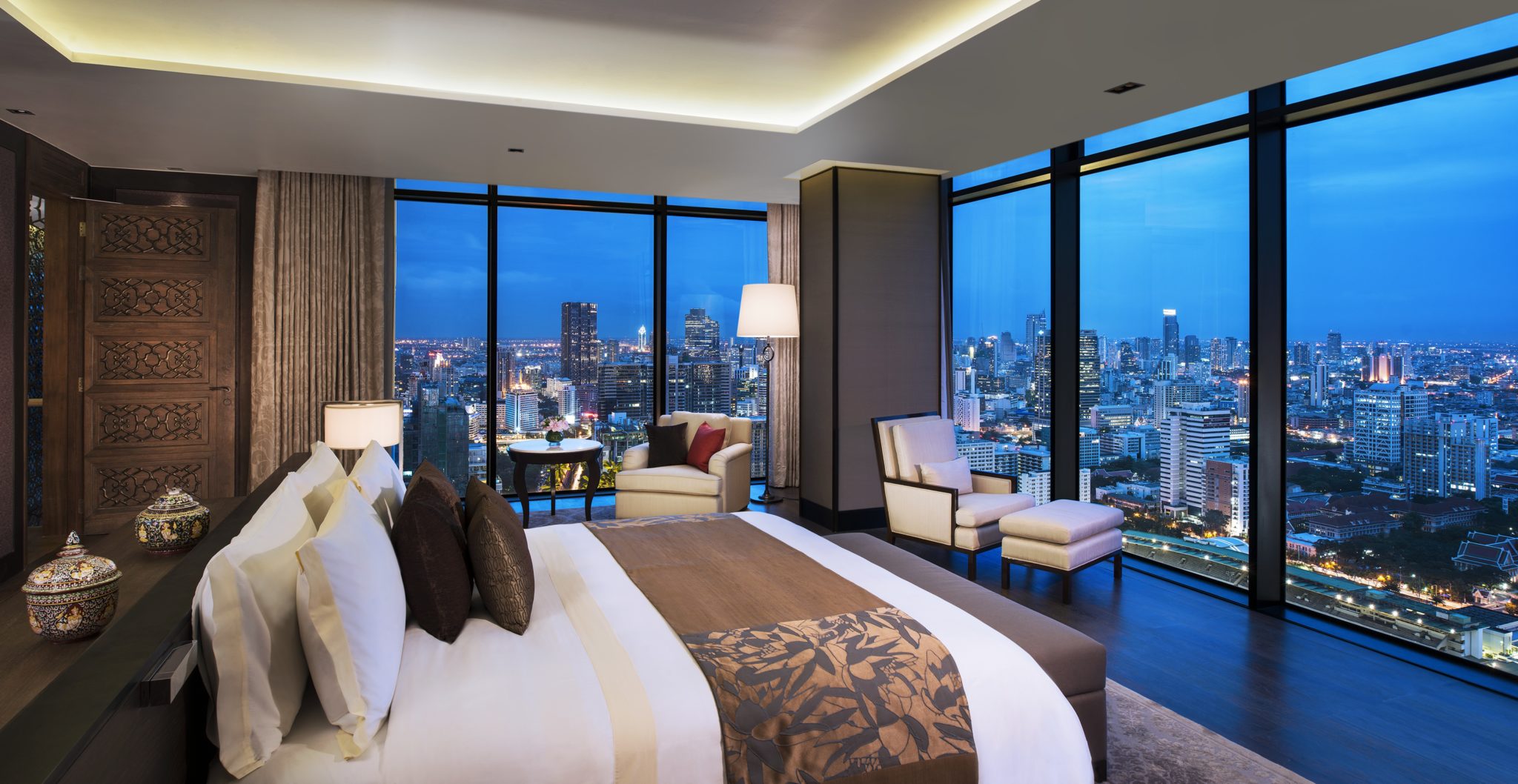 Each detail, each element of the décor has been meticulously planned and introduced creating an ambiance of timeless elegance merged with the cosmopolitan energy of a modern metropolis; a metropolis whose heart beats 44 storeys below.
For more information visit stregis.com
Comments