Nine of the world's best chefs will grace The 17th Annual World Gourmet Festival at Anantara Siam Bangkok Hotel. We know and present to you all of them…plus one more.
The 17th Annual World Gourmet Festival is upon us and on the guests' list are some of the world's most famous chefs. But isn't it that when a large group of VIP-s attends a high profile event, some extra security measures should be put in place? Some roads blocked, some bodyguards circling the perimeter? Well, that's what would be happening if it was a political summit we were talking about; luckily, it is not. The event is all about food, and that, in contrast to politics, has a tendency to bring people together.
And together it will bring – nine of the world's most admired chefs representing eight countries will take over Anantara Siam Bangkok Hotel for seven days at the 17th annual World Gourmet Festival, which takes place from 19 – 25 September 2016. Each chef has been hand selected from San Pellegrino's World's 50 Best Restaurants, and will take over one of Anantara Siam's award-winning restaurants for lavish dinners, each enhanced with a curated selection of wine, sake or spirits.
The much anticipated event will also feature a Champagne journey in the hotel's lobby featuring six prestigious houses, sake and cocktail master classes, a perfume pairing event and will finish in style with a Sunday Brunch like no other.
What treats will the invited chefs create, how will they surprise and amaze? That remains to be seen. For now we know who and we present to you all nine chefs who will grace the 17th Annual World Gourmet Festival. With such names on the list, we can expect the best on our plates:

Chef Mauro Colagreco
Mirazur, Menton, France
Event: DINNER
Venue: MADISON
Date: 23rd & 24th SEPTEMBER
Time: 7:00 PM FOR 7:30 PM START
Price: THB 6,900++
As a newly qualified chef, Colagreco headed to France and worked with Bernard Loiseau, Alain Passard at l'Arpège, Alain Ducasse at the Hotel Plaza Athénée and finally spending a year at Le Grand Véfour. All of them three Michelin stars Chefs. Colagreco established Mirazur in Menton and just six months after opening Colagreco received the 'Revelation of the Year' award, a brand new category to recognize his merits, from Gault&Millau, and in less than a year, he earned his first Michelin star. Mirazur became officially one of the best restaurants in the world listed in The S.Pellegrino World's 50 Best Restaurants. In the same year, Colagreco was also awarded "Chef of the Year" by the prestigious Gault & Millau restaurant guide.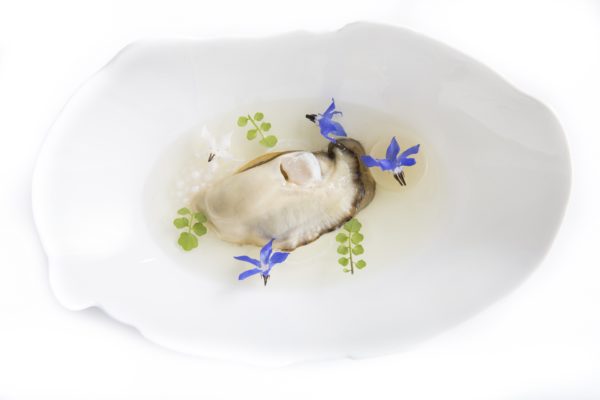 Chef Anthony Genovese, 

Il Pagliaccio, Rome, Italy




Event: DINNER
Venue: BISCOTTI
Date: 23rd & 24th SEPTEMBER
Time: 7:00 PM FOR 7:30 PM START
Price: THB 6,900++
Originally born in France with South-Italian origins, Genovese started his career in France, working in two Michelin-starred Château Eza Restaurant on the French Riviera. He also worked in several two and three Michelin-starred restaurants while he lived in France and Italy, and spent several years at three Michelin-star Enoteca Pinchiorri in Florence. He then became Head chef at Enoteca Pinchiorri in Tokyo for a year. Upon his return, he settled in 2003 his restaurant Il Pagliaccio, in a 18th century house, in Rome, and soon received two Michelin stars. Gifted cook, genius and generous, Anthony Genovese named his restaurant after the opera Pagliacci by Leoncavallo. "Clowns, just as cooks, Genovese says, are always on the spotlights, in representation, and have to be the best, no matter what is behind the mask."
Chef Bobby Chinn
Restaurateur, TV Personality and Cookbook Author

Event: BOBBY CHIN FOOD&BAND SUNDAY BRUNCH
Venue: AQUA AQUA
Date: 24th SEPTEMBER 25th SEPTEMBER
Time: 9:00 PM – 12:00 MIDN
IGHT 11:30 AM – 3:00 PM
Price: – THB 3,950++
Born in New Zealand to a Chinese father and Egyptian mother, Bobby Chinn has lived a very international life. Educated in England, he worked in the USA (on both the east and west coasts), then travelled the world before finally settling in Vietnam in 1996. Along the way he developed a passion for food and cooking, as well as seeking authentic flavours from across the world. Now a renowned master of modern, global cuisine, he opened two award-winning restaurants in Vietnam – Restaurant Bobby Chinn in Hanoi (2001) and Bobby Chinn Saigon in Ho Chi Minh (2011). In 2014 Bobby moved to London, where he created the modern Vietnamese concept when he launched The House of Ho in the city. Since 2012 he has acted as ambassador to the WWF, promoting sustainable seafood production, and in July 2014 was appointed Tourism Ambassador for Vietnam in Europe.

Chef Ana Roš
Co-Owner and Chef at Hiša Franko, Kobarid, Slovenia
Event: DINNER
Venue: SPICE MARKET
Date: 23rd & 24th SEPTEMBER
Time: 7:00 PM FOR 7:30 PM START
Price: THB 6,900++
Working in the family restaurant of Hiša Franko, overlooking the sloping hills of the Slovenian countryside, is Ana Roš, a one-of-a-kind chef – who, by stretching her imagination through the exploration of the beautiful local landscapes Slovenian countryside, has developed her own unique cusine.
Chef Ana is the co-owner of Hisa Franko, her husband Valter's familial guest house in the alpine Soca Valley, on the border of Italy. There, her stoves have been manned by Michelin-starred chefs, such as Mauro Colagreco. The flowery, herbal, yet delicate and precise nature of Chef Ana's cooking has made her the only woman, so far, to have joined the Cook it Raw environmental and cooking initiative. This year she was profiled on the American documentary series Chef's Table from Netflix productions, currently nominated across four categories in the 2016 Emmy Awards. Each episode highlights personal profiles of the world's most renowned chefs.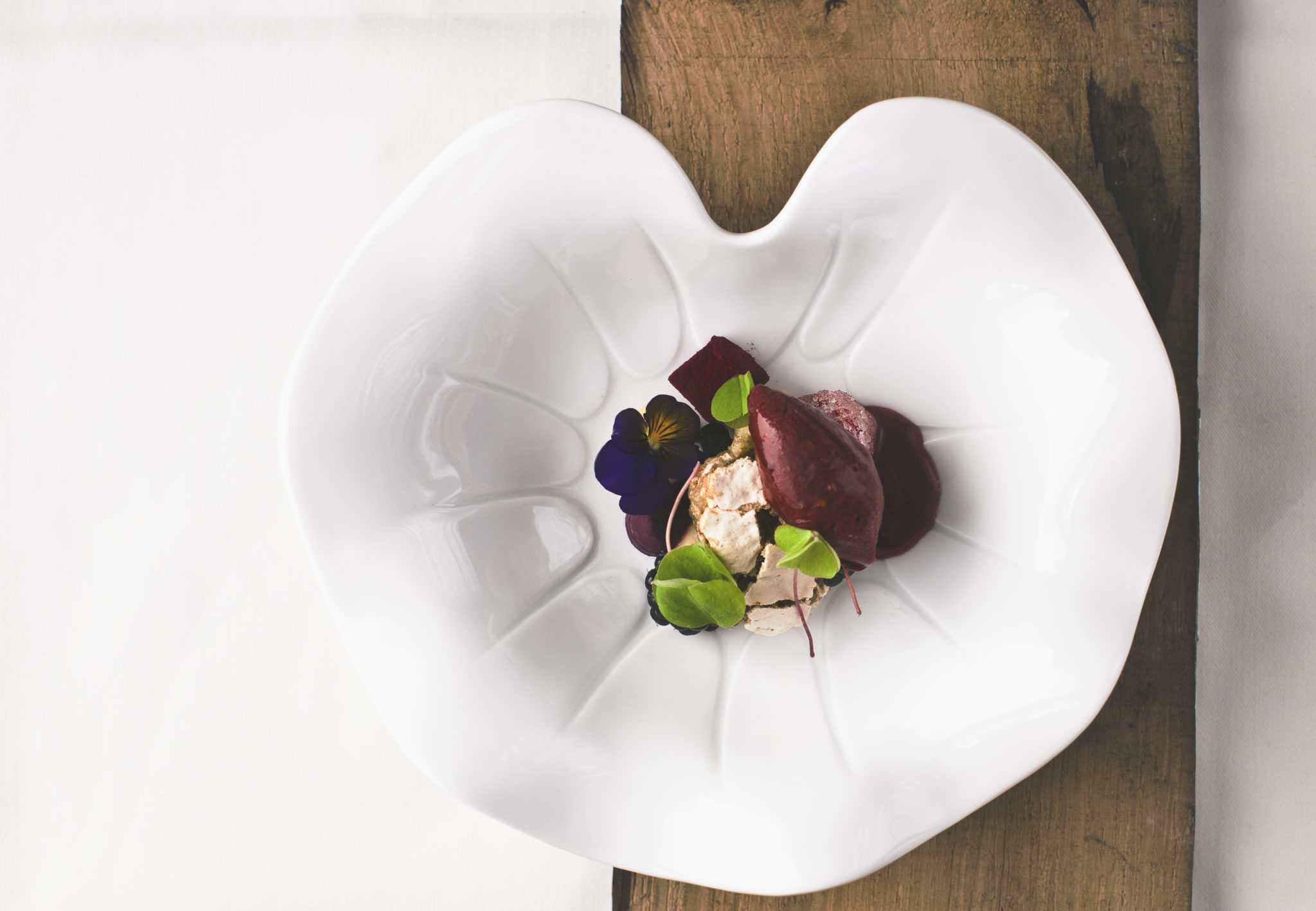 Chef Dharshan Munidasa
Founder and Chef of Ministry of Crab, Colombo, Sri Lanka
Event: DINNER
Venue: SPICE MARKET
Date: 19th & 20th SEPTEMBER
Time: 7:00 PM FOR 7:30 PM START
Price: THB 5,000++
 Chef Dharshan founded Nihonbashi and the Ministry of Crab, two of Sri Lanka's most successful restaurants, with both appearing on San Pellegrino's 2016 Asia's 50 Best Restaurants. In 2014, he began Kaema Sutra, a contemporary Sri Lankan cuisine restaurant that draws inspiration from traditional Sri Lankan food, stemming from local street fare. All of Dharshan's restaurants have a strong ingredient focus, employing the use of fresh local produce alongside Japanese culinary principles. Two of his restaurants also employ a no-freezer policy emphasising the use of fresh produce and guaranteeing the quality of all his dishes.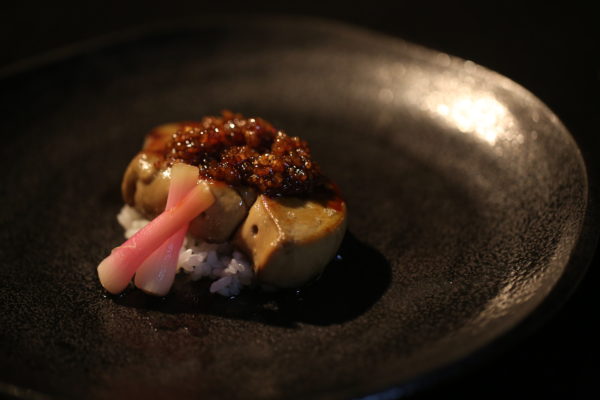 Chef Kanesaka Shinji – Shinji by Kanesaka, Tokyo, Japan.
Event: DINNER
Venue: SHINTARO
Date: 21st & 22nd SEPTEMBER
Time: 2 TIMES: 6:00 PM – 8:00 PM & 8:30 PM – 10:30 PM
As the first premium sushi restaurant hailed from Tokyo's Ginza district in Japan and the first outlet in Greater China by sushi maestro Shinji Kanesaka, Shinji by Kanesaka at Crown Towers, City of Dreams delights sushi aficionados who are looking for the most authentic and the finest omakase (chef's selection) experience in town. The restaurant had joined the ranks of Michelin-starred establishments in the MICHELIN Guide Hong Kong Macau 2016 after only nine months of operation.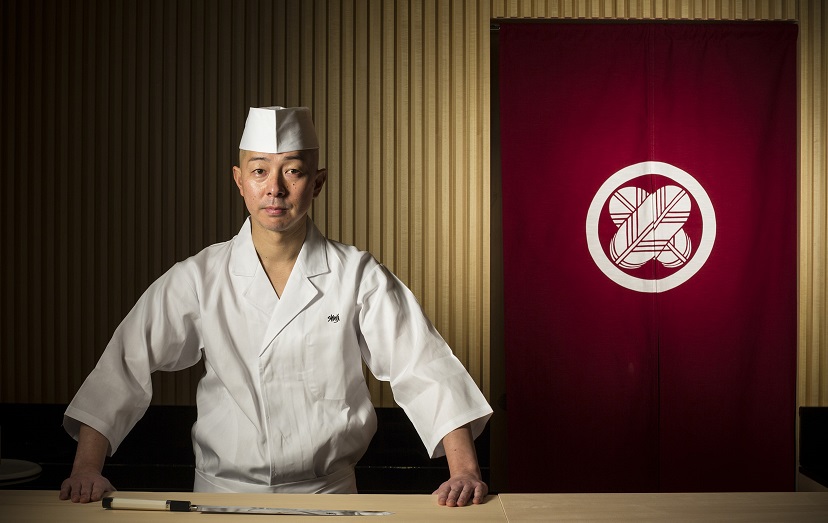 Chef Kanesaka is one of the most celebrated and youngest sushi chefs in Japan, having launched his first outlet "Sushi Kanesaka" at the age of 28 in the highly competitive Ginza district in central Tokyo in 2000, after a decade of rigid training at Kyubey, one of the oldest and highly-regarded sushi establishments in the capital of Japan. Sushi Kanesaka has been on the Michelin awarded list since 2008, and was one of just 22 Michelin star awarded sushi restaurants in Tokyo in 2015. The restaurant is considered a mecca for sushi by his legion of fans, which include country leaders and international celebrities as well as famed Kabuki actors and actresses.
Chef Hideaki Sato
Ta Vie, Hong Kong 

Event: DINNER
Venue: MADISON
Date: 21st & 22nd SEPTEMBER
Time: 7:00 PM FOR 7:30 PM START
Price: THB 6,900++
Japanese born chef Hideaki Sato launches his restaurant Ta Vie, where he wants to apply Japanese cuisine philosophy to French cuisine. Despite having over ten years of experience in French cuisine, Chef Sato finds himself increasingly drawn towards his native Japanese cuisine. With this new direction, he was able to make the move to 3 Michelin starred restaurant Nihonryori Ryugin in Tokyo. He worked 3 years under the careful guidance of Chef Seiji Yamamoto, and in June 2012, he was chosen to come to Hong Kong and lead the first overseas branch of Ryugin, Tenku Ryugin.
Chef Sato gained an impressive 2 Michelin stars within just 6 months of opening of Tenku Ryugin. In 2014, the restaurant made it onto the coveted San Pellegrino list of Asia's Best 50 Restaurants. In 2015, he opened Ta Vie where he is creating his unique dishes through his diverse culinary backgrounds, French and Japanese, sourcing and incorporating Asian ingredients and products into his cooking. He also gained Ta Vie's first Michelin star in the same year. In 2016, Ta Vie is ranked on the list of Asia's Best 50 Restaurants.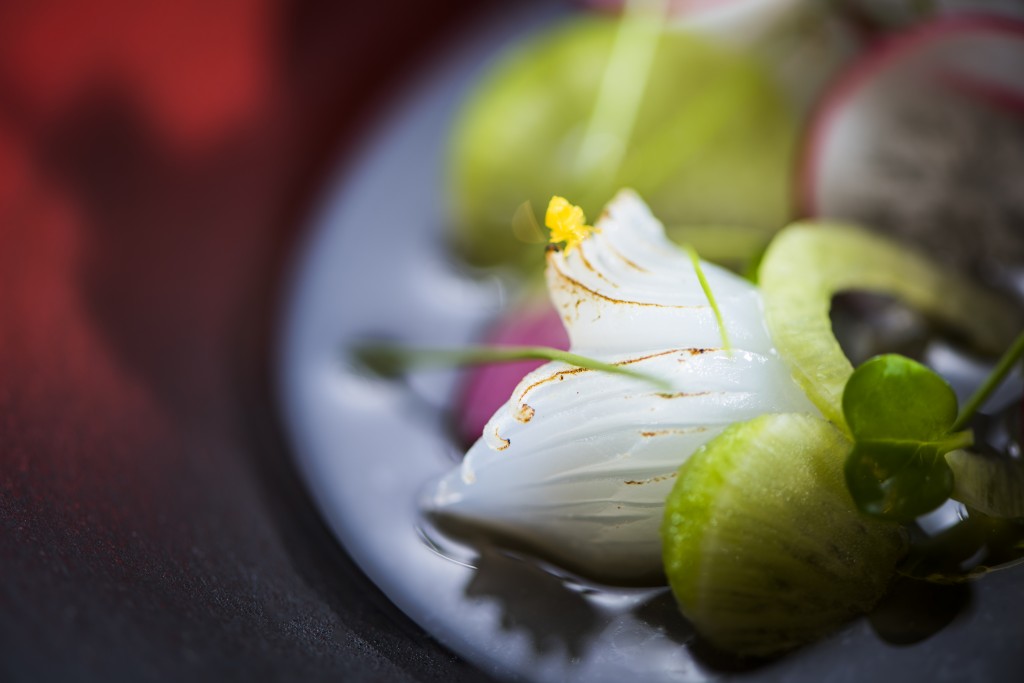 Chef Marco Stabile
Ora d'Aria, Florence, Italy
Event: DINNER
Venue: BISCOTTI
Date: 21st & 22nd SEPTEMBER
Time: 7:00 PM FOR 7:30 PM START
Price: THB 6,900++
Marco Stabile is a young chef from Pontedera, Tuscany, who has quickly risen to prominence in Italy. He developed his skills of subtle invention whilst working in, and contributing to, some of Italy's finest kitchens, including the famed "Baghino" in Prato, "Il Salotto del Chianti", the Antinori-owned "Osteria di Passignano", the Beringer Blass-managed "Cavaliere del Castello di Gabbiano", "Il Paese dei Campanelli" and "Il Chiasso dei Portici" to name a few. His final stepping stone before opening Ora d'Aria, where he is both resident head chef and co-owner, remains his work at "Arnolfo" in Colle Val d'Elsa (Michelin **) as the right hand man to the incomparable Gaetano Trovato.
Marco is an occasional and warmly welcomed teacher at some of the Italy's most celebrated culinary schools, such as those in Jesi, Montecatini Terme and "Academia del Gusto" in Arezzo. He also remains a committed supporter of, and collaborates with, the prestigious group "Les Jeunes Restaurateurs d'Europe".
Chef Josean Alija
Nerua, Bilbao, Spain 
Event: DINNER
Venue: BISCOTTI
Date: 19th & 20th SEPTEMBER
Time: 7:00 PM FOR 7:30 PM START
Price: THB 6,900++
In 2009 Alija is acknowledged as the Best International Chef by Identità Golose and one year later he received the Award for Conceptual Innovation. In 2011, Nerua received its first star in the Michelin Guide and 3 Suns in the Repsol Guide. The International Academy of Gastronomy also awarded him the Prix du Chef de L'Avenir in 2011 (The Chef of the Future Award). Cuaderno Matoses selected Nerua as the second best restaurant in 2014, after visiting over 350 restaurants in more than 20 countries. They also named Josean Alija as the best chef of the year. In 2015, the prestigious magazine Restaurant included Nerua for the first time in its list of the world's 100 best restaurants. In 2016, reaches position 55 in the prestigious list.
John Keith Norum – Brand ambassador for Masumi Sake

Event: DISCOVER MASUMI PREMIUM
Venue: MONTATHIP COURT
Date: 21st & 22nd SEPTEMBER
Time: 3:00 PM – 6:00 PM
Price: THB 3,000++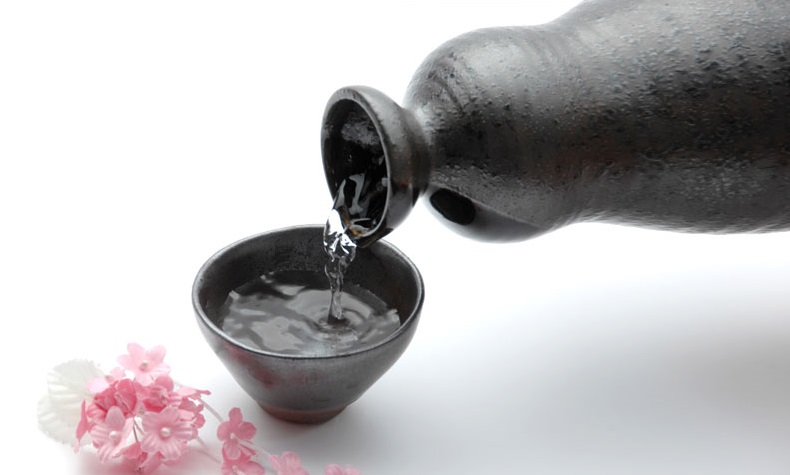 John Keith Norum, brand ambassador for Masumi Sake, will take you on a journey through the delicious yet largely uncovered world of premium Japanese sake through a seminar and guided tasting paired with Thai food. In the tasting, Keith will guide your senses to discover seven different types of Masumi Sake – from easy drinking table sakes to highly-polished premium 'daiginjo'. Experience a unique opportunity to pair these sakes with Thai dishes prepared by the Anantara Siam Bangkok Hotel's chefs.
Reservations for all dinners during the 17th World Gourmet Festival are essential, and can be made directly at the hotel or through WorldGourmetFestivalAsia.com. Bookings made prior to 1 September are eligible for early bird discount.
---
Editor's Notes:
Anantara is a luxury hospitality brand for modern travellers, connecting them to genuine places, people and stories through personal experiences, and providing heartfelt hospitality in the world's most exciting destinations. The collection of distinct, thoughtfully designed luxury hotels and resorts provides a window through which to journey into invigorating new territory, curating personal travel experiences.
From cosmopolitan cities to desert sands to lush islands, Anantara connects travellers to the indigenous, grounds them in authentic luxury, and hosts them with passionate expertise, currently boasting over 30 stunning properties located in Thailand, the Maldives, Sri Lanka, Indonesia, Vietnam, China, Cambodia, Mozambique, Zambia, the UAE and Qatar, with a pipeline of future properties across Asia, the Indian Ocean, Middle East and Africa.
For more information on Anantara Hotels, Resorts & Spas, please visit www.anantara.com.
Follow us on Facebook: www.facebook.com/anantara; Twitter and Instagram: @anantara_hotels
Comments