Last January, in Phuket, Thailand – one of the most anticipated event took place at the award-winning Royal Phuket Marina: Phuket Rendez-Vous.
Hosting a variety of luxury industries, this first edition of the Phuket Rendez-Vous was a success. From spectacular yacht display, to marine equipment, to lifestyle products, the event welcomed more than 6,000 visitors from South East Asia, and all around the globe.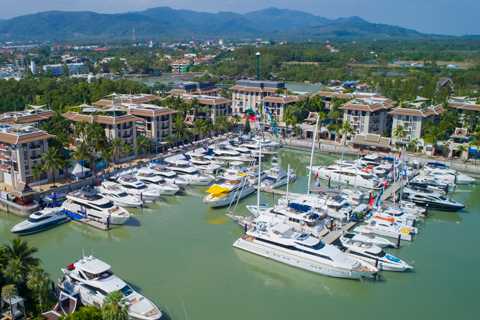 During the event, 50 yachts were showcased in the marina, and 6 superyachts were moored in Koh Rang Noi, a nearby island in Phang Nga. At the end of the four-day event, 8 yachts were sold – including an AZIMUT 64 FLYBRIGE, a LAGOON 450, a SILVERCRAFT 31 HT and an AQUILA 36 and PRINCESS P62, and more sales were expected post event.
The success of the Phuket Rendez-Vous shows the growth of the market in the marine industry and sets the island as one of the key hub for yachting in Asia pacific.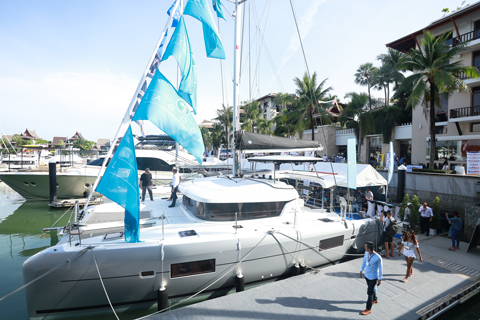 Even if the focus was primarily marine and luxury industries, the event still had something for everyone: Workshop and magic show for the young ones, jazz music on the Boardwalk of the marina, art auction products demonstration, parties etc….
On the food side, Phuket Rendez-Vous held an abundance of choice. Fancy some oysters, smoked fish or Caviar? Maybe truffles? Or even pastries, sweets and nibbles? All of these in a lively and friendly atmosphere by the water, overlooking superyachts and yachts on display.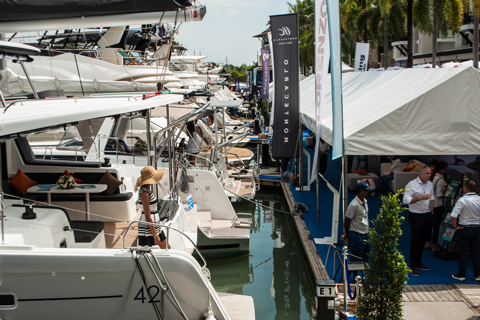 The Phuket Rendez-Vous also brought the world-famous social enterprise ELEPHANT PARADE® to Phuket for the first time. Visitors were able to paint small replica models with proceeds going to the conservation and protection of Thailand's national animal.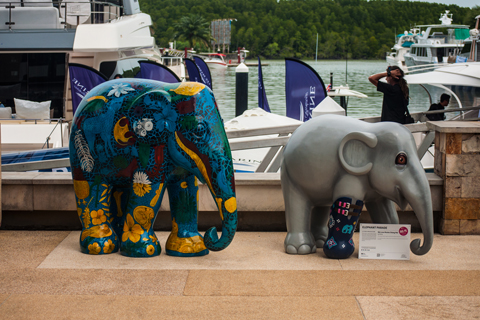 Now, visitors are already talking the next show in Penang from May 10-13 2018 at the Straits Quay Marina. Hope to see you there.
Comments