– By Maciek Klimowicz –
Bangkok, Kuala Lumpur, New Delhi – Asian cities are the epitome of unrestrained growth and chaos. Myanmar's biggest city was left behind in this race, and grew at its own pace into something special. Welcome to the place where heaven is just a few steps away from earth. Welcome to Yangon.
40 degrees of heat quickly convinced me not to take a walk around town. Yangon is no Bangkok, where a relief of an air-conditioned 7Eleven awaits at literally every corner. Unlike Kuala Lumpur, it cannot be traversed on board a chilled, sterile monorail train. Here a visitor can choose between a bus as ancient as it is crowded, a taxi that would look more at home in a motorcar museum than on the streets or a rickety cycle rickshaw. Faced with this limited choice, I opted for… a train.
The so-called Circuit Train is a stretch of railway track circling the city, which used to be Burma's capital. The journey begins and ends at Yangon's main train station – a virtual copy of a typical Indian railway station, just slightly less crowded. The cart that I was led to by a cheerful stationmaster, seemed more fitting for cattle than humans – nothing more than a wooden box with rectangular holes for windows. Slightly discouraged, I sat down on one of the rough, wooden benches inside; a loud whistle announced our departure moments later.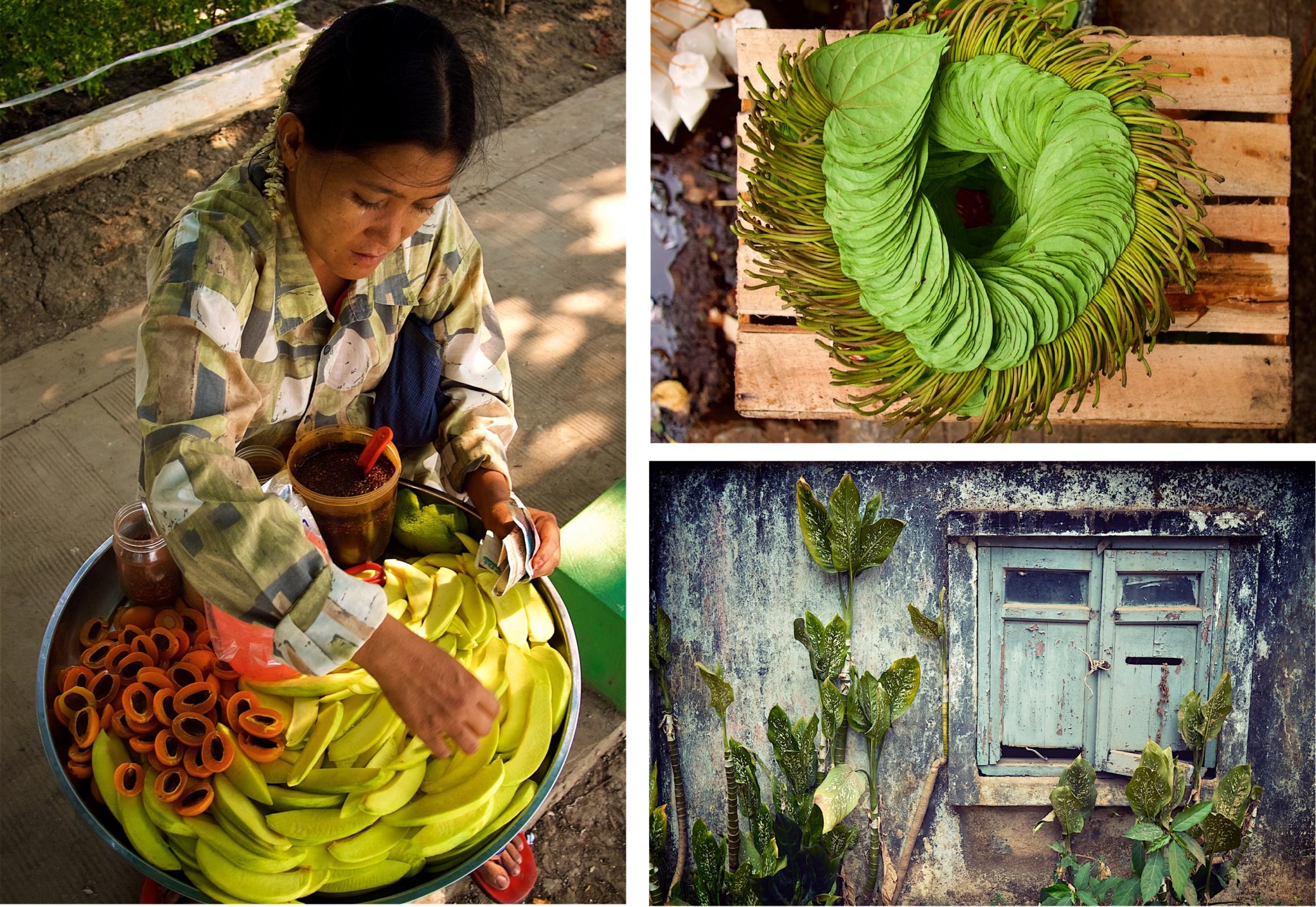 It's difficult to call this trip a tourist attraction. It's highly unlikely it will ever make it to tour companies' catalogues. That's because it's a strictly mundane experience. In all honesty, the vistas outside the window are mostly uninspiring – monotonous landscape, often dotted with heaps of trash, boundless slums and dirty local train stations that the train passes every 10 minutes. The short journey showcases the miserable condition that decades of ruthless military dictatorship left the country in.
Distraught, I turned away from the window and looked inside the cart where a much more joyful scene unfolded. My fellow travelers practicing the art of conversation, hawkers perfecting the art of persuasion. One of them convinced me to treat myself to a grilled egg and a portion of paan – a sweet concoction wrapped up in a betel leaf. The moment I spat some red-tainted saliva out the window, the faces around me turned radiant. Those smiles beaming around me served as a reminder – this is one of Asia's most friendly countries.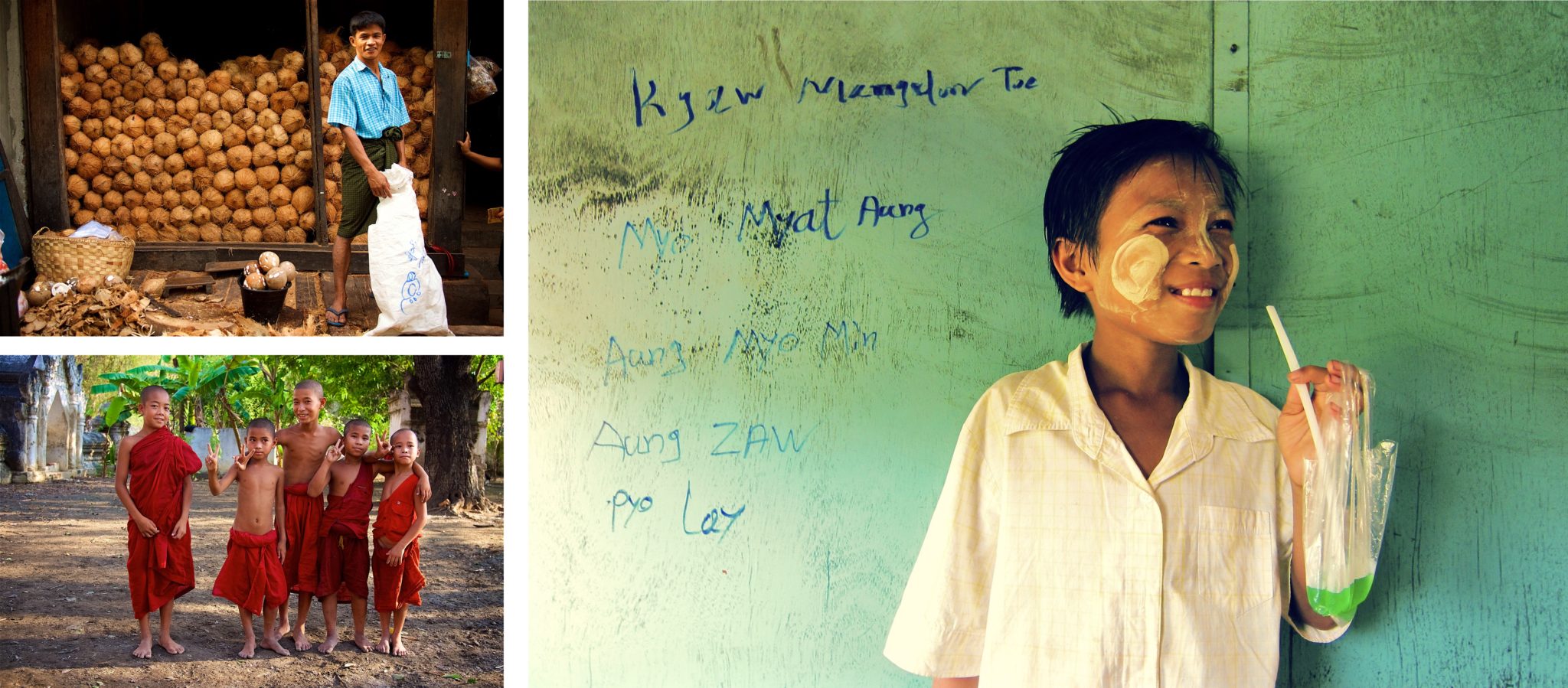 Back at the city's central station, I survey the skies, and having realized that today's sun was past its prime, I decided to walk. From Yangon's Chinatown to a multicolored riverside vegetable market, from one of the city's countless, old, dirty tea shops to the one and only polished mahogany bar of Yangon's most exclusive hotel – the Strand. Rising amidst dirt and decay, it's an architectural gem, not unlike those in the more affluent districts of Paris or London. Tastefully designed, luxurious, elegant and with room rates higher than the annual per capital GDP of Myanmar, the Strand is the stratosphere of the country's hospitality business. I wouldn't mind staying up a bit longer, but it was time to come back down to earth. Not for long though. Having managed to decipher the numbers written in the elegant Burmese scripture on the side of a bus, I boarded the vehicle and headed for the city's heart.
I've seen many, possibly too many temples. I shrug at the sight of ancient ruins, I yawn in the presence of golden statues, I fail to notice any more pagodas… but not the Shwedagon Paya. Circling the massive, golden dome, sparkling in the afternoon sun, one has the feeling of being closer to the absolute. The sheer size of the pagoda is striking, but what's even more impressive is Shwedagon's ambiance. Temple bells tune accompanied by cameras' clicking, mantras whispered by monks paired with the gasps of enchanted tourists. Moments ago, I was surrounded by sweat, dirt and noise; suddenly I'm in a place of perfect harmony, flawless and divine.
A few hours down the road, I will be looking down from the plane's window on my way back home, soaking in the final images of Myanmar. But now, like most people around me, I keep gazing upwards, trying to catch with my eye, a ray of setting sun, filtered through a massive, seventy-six karat diamond set on top of the pagoda. Once I caught it, it went straight to my heart.
Comments