The festive time is… always! No matter what day of the year it is, somewhere, someone is celebrating something. And no matter where, it usually involves music, dance, colourful costumes and people coming together to share the joy of those special moments.
Photographer Ethan Fox Miles has travelled to more than 40 countries (and counting) and personally witnessed dozens of such festive days. Those encounters resulted in thousands of photographs. Some we present here, for more make sure to visit: nomadicfoxphoto.com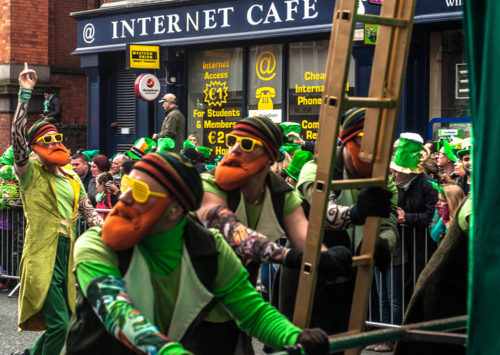 A festive day is an excuse to let it go, loosen up and just have fun.
St Patrick's day-maybe more than other.
Costumes, uniforms, special outfits are one of many ways to mark a special day such as the Dia de Portugal in Belem, Portugal.
Calendars of all cultures are marked with religious festivities. Pictured here is a baptism ceremony at Jordan river's Yardenit Baptisma site.
Many festivities require both pure body and mind. Shores of the Ganges river in Varanasi, India, are a popular place to purify both.
Comments