They might be small, but can have a big impact. They are only but an introduction, yet can match the mains with flavor and appearance, and beat them with diversity. When executed right, they make the meal, before it even begins. Appetizers, hors d'oeuvre, antipasti – whatever you call them, those little works of art can make an impression, that will last way past the dessert. The ones presented here are a real feast for the eyes.
Paresa
Assembling the freshest local Phuket and imported seafood, chef Jordi has spiked Paresa's ceviche with passion fruit, creating a crackling and sour combination of freshness and a perfect match for the stunning ocean vista from Paresa's terrace.  Served on freshly cut halves of passion fruits and topped with baby corn, pomegranate and fresh young coriander, it quickly became one of the "must try" on Paresa's menu.

Conrad Bangkok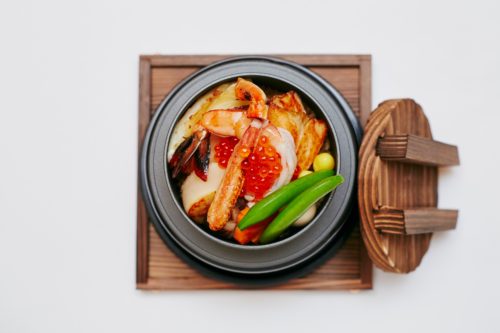 Kama-Meshi
Japanese-style risotto in traditional rice pot
The Japanese give a lot of importance not only to how the food tastes, but also how good it looks. "Kama-Meshi" translated to "Kettle Rice" proves it, and it's also as close as Japanese cuisine comes to comfort food. At KiSara restaurant, located on the 3rd floor of Conrad Bangkok hotel, it comes served in an old-style rice pot and is available with a wide range of toppings, including queen crab, salmon, snow fish, eel, and more.

Fairmont Singapore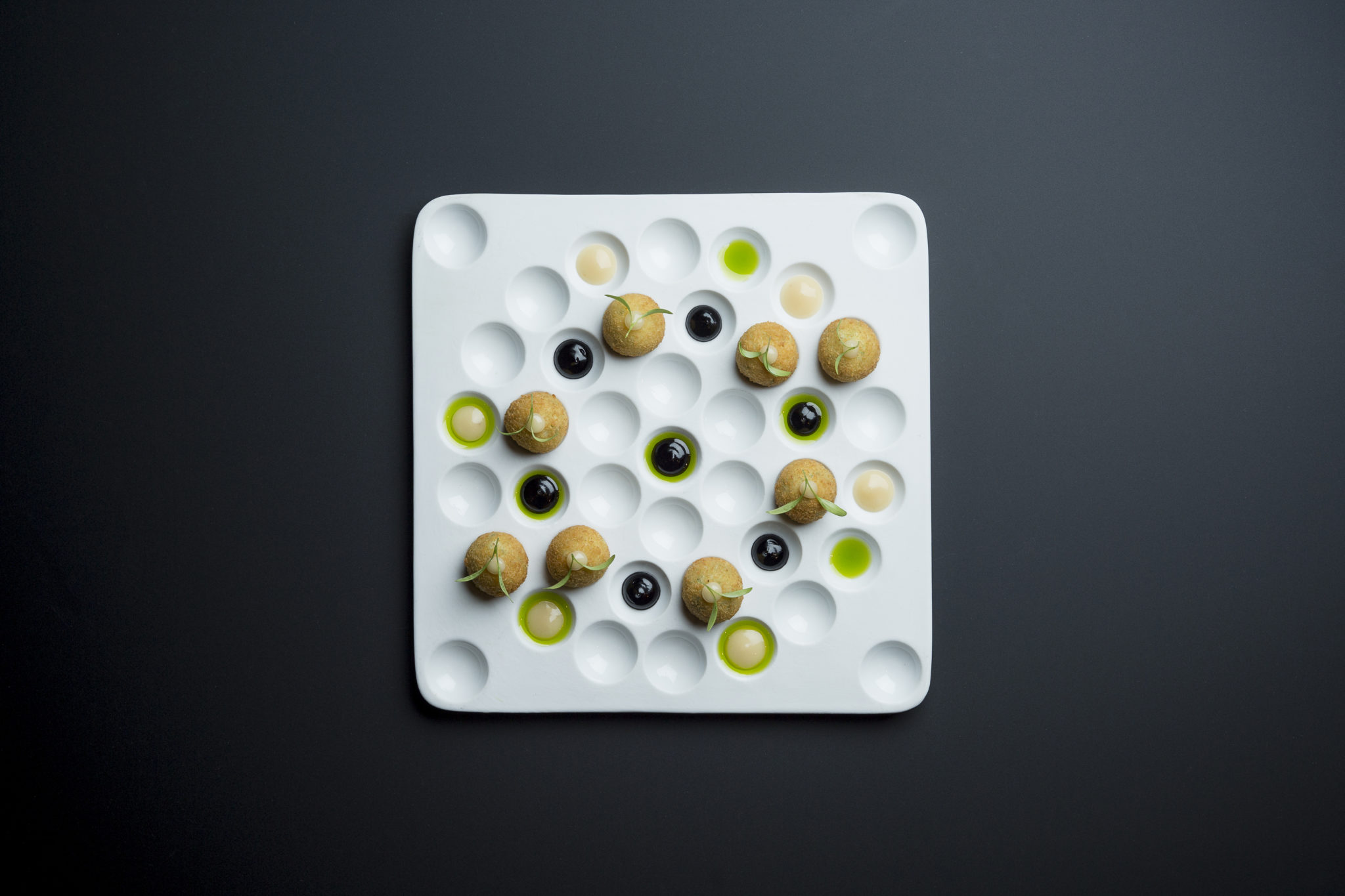 Cod Croquette
You'll be amazed how something so small can be so complex. Chef Tryson thoughtfully made cod the choice of fish here, as it will not dry out when fried due to its high oil content. The center of the Cod Croquette is filled with smoked bottarga cream cheese, which reduces the heat of this deep fried dish. For the coating, Chef Tryson blends Kataifi into a bread-crumb like texture to bring out the buttery taste. The Cod Croquette is served with a side of fermented garlic aioli and confit lemon gel to elevate the taste.

Four Seasons Singapore
Traditionally served at breakfast, Dim Sums make for splendid appetizers any time of day.  And the variety of dim sums at Four Seasons Singapore showcases the chef's laborious work and great attention to the finest of detail. The Crispy Flaky Pastry with Black Pepper Meat for example, takes many hours to make. It has seventeen symmetrical layers alternated between water-based and oil-based skin to form a crispy textured pastry that wraps the wood-fired meat within. What a start!

InterContinental Bangkok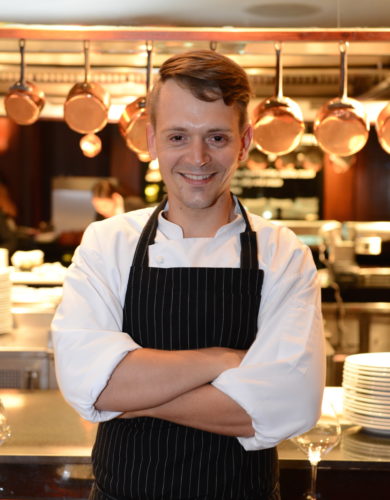 Chef Sebastian Reischer
Fireplace Grill and Bar at InterContinental stays true to its venerable history and esteemed reputation, beginning with excellent starters. Take the butter poached lobster for example, which is served with green peas, grilled asparagus, and imported seaweed. The mild sweetness of the fresh lobster plays beautifully with nutty flavors of the butter. Sweet pea puree becomes elevated by a hint of saltiness from the seaweed, which allows diners to truly feel the taste of the ocean.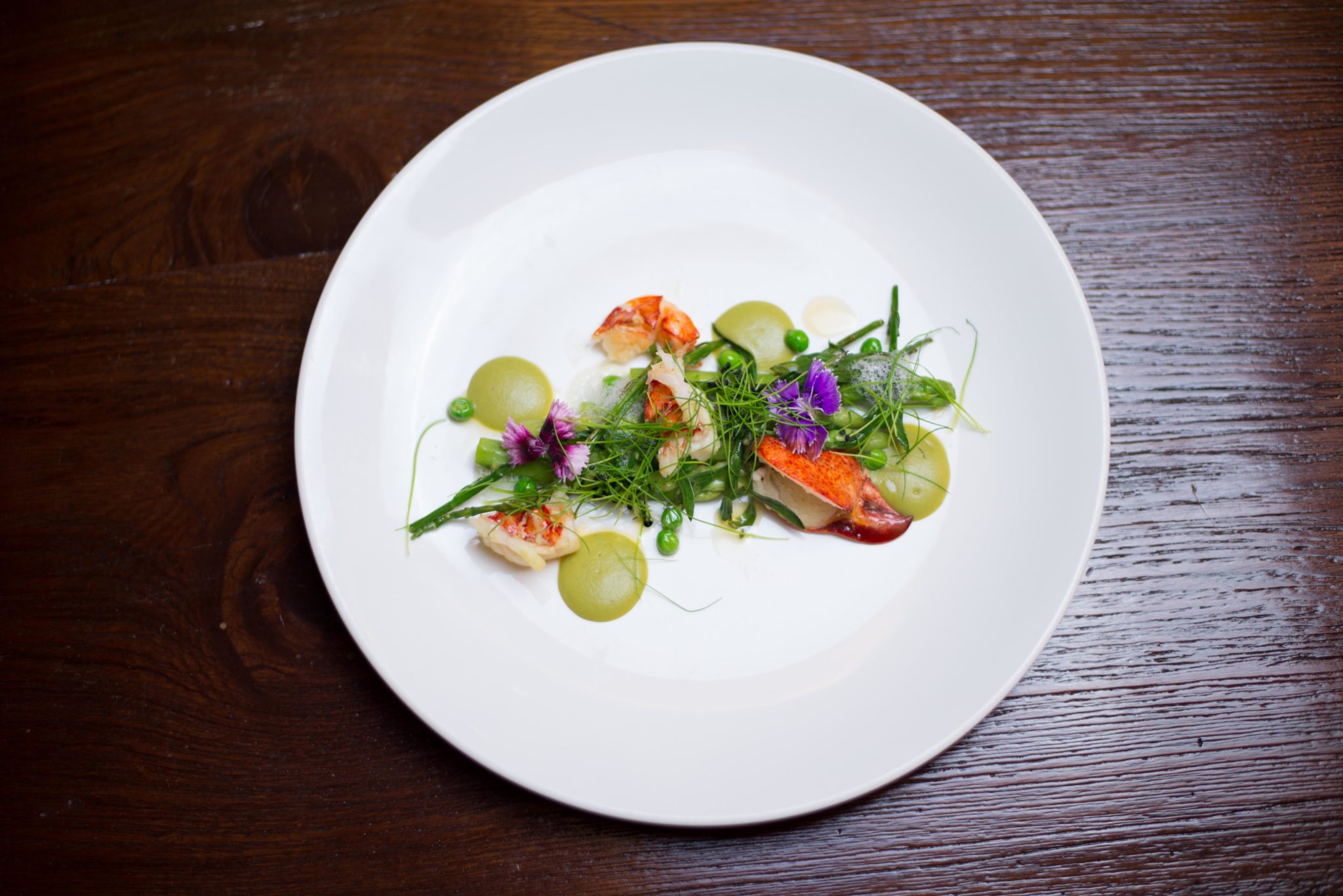 Butter poached lobster

InterContinental Hong Kong
Chef Nicola Canuti at InterContinental Hong Kong takes the guests on a journey around Italy with a selection of some of the greatest flavors Italian cuisine has to offer. Regional specialties and authentic flavors are the foundation of his antipasti setup, which includes such delicacies as fritto misto, angel pasta salad with caviar and lobster, octopus salad with potatoes and sun-dried tomato, tigelle with gorgonzola, grissini with parma ham, arancini with black truffles and others.

Mira Hong Kong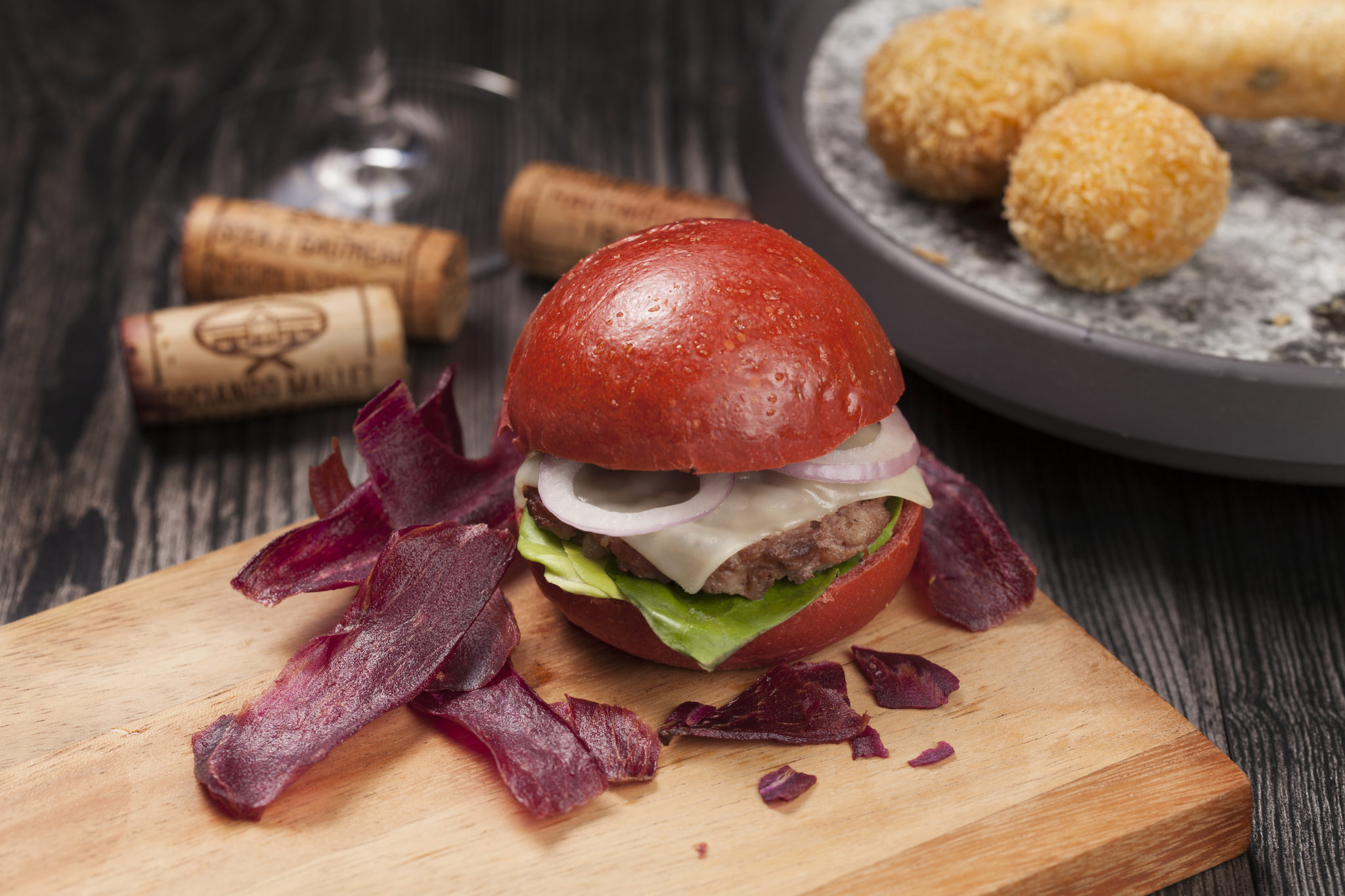 All-star mini burgers
At Mira Hong Kong, Chef Oliver Li serves a classic western dish while taking into account the local cultural background of the everlasting love for sharing the food in Hong Kong. The mini burgers come in pairs and each is made with top quality ingredients. Homemade soft beetroot rolls are filled with US Black Angus beef patties and a layer of melted artisan Raclette Cheese from the Swiss Alps, which adds a pleasant tang to the flavor.
The burgers are matched by the crispy texture and earthy flavor of the oven-baked sweet purple potato chips – a healthier alternative to the classic fries.

Park Hyatt Saigon
Traditional Vietnamese cuisine, with its focus on fresh ingredients, minimal use of dairy and oil, complementary textures, and reliance on herbs and vegetables, is a match made in heaven for starters, which while flavorful, shouldn't overwhelm the main course. With that in mind, Chef Tran Son at Park Hyatt's Saigon Square One restaurant serves this five color vegetable salad, flavored with fish sauce and lime, as a perfect appetizer before the main dish.

Plaza Athenee Bangkok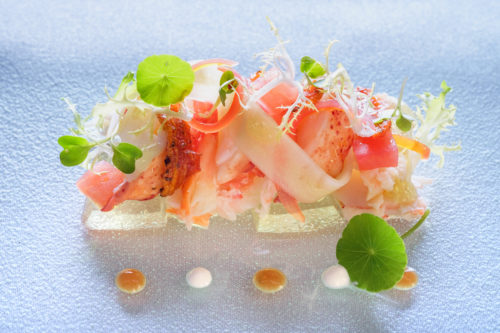 Maine Lobster, Alaskan King Crab, Basil and Tomato consommé Jelly
The appetizer at Plaza Athenee Bangkok was designed to grab the taste buds' attention. To do just that Chef Roxanne Lange combined prime pink lobster and equally fresh Alaskan king crab, matching their subtle flavors with jellified tomato water and consommé, droplets of house sauce and herb salad. It looks stunning and tastes just as great, especially that it's served at the hotel's The Reflexions restaurant, with its casually charismatic design.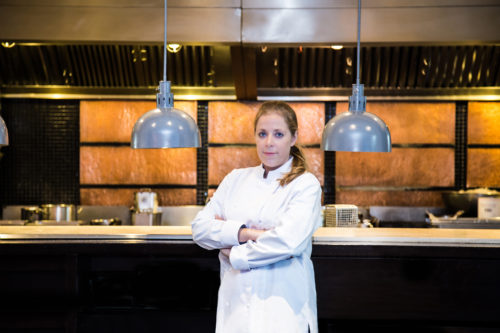 Chef Roxanne Lange

Silk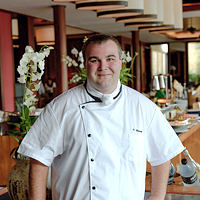 Chef Tino Rominger
Bavarian cuisine doesn't exactly invoke light and refreshing connotation but this delightful appetizer is here to challenge its heavyweight image adding a modern twist to some classic ingredients. You will be surprised how well the flavors of the parsley root combine with the slightly salty trout caviar – served cold, this mousse is delightfully light and wakes up your palate before the main course.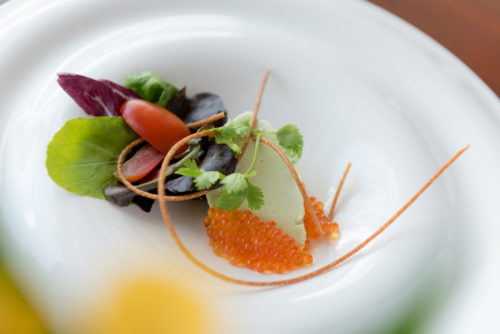 Parsley Root Mousse with fresh Australian trout caviar

The Upper House Hong Kong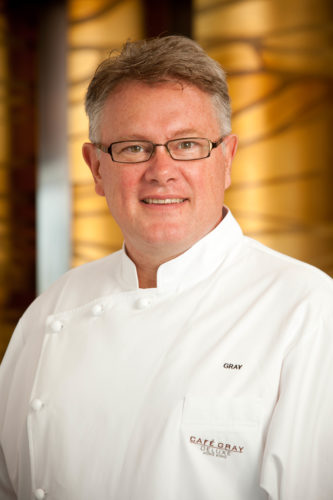 Chef Gray Kunz
Chef Gray Kunz at the Upper House's Hong Kong Café Gray Deluxe brought a bit of a Scandinavian twist to the menu with the house cured gravlax. The salmon is prepared in house with the use of salt, sugar and dill, giving it a delightfully delicate texture and a sweet and sour flavor profile. In the past, gravlax was prepared by covering the fish in sand and fermenting it for a day or two, but this method is no longer in use… and maybe for the best. At the Upper House it is served with a brioche and garnishes and makes a great beginning of a delightful meal.
House Cured Gravlax
Metropolitan Como Bangkok
From the wellness-focused menus of Glow restaurant, which serves the freshest of healthful Bangkok dining options, comes this green explosion of flavor and goodness. Broccoli, zucchini, spinach, kale, bok choy and asparagus all made it to the mix as well as fresh and dried seaweed. Garnished with just salt and pepper and presented in a minimalistic, clean form it bets on the pureness and intensity of flavors – and it wins.

The Siam
The highlight of this spicy salad, served at The Siam during their sumptuous Sunday Brunch, is young Thai lemongrass, which graces the fresh Hokkaido scallop with its freshness, enhancing its flavor and bringing forward its delicate texture. What result is a true explosion of flavors with spicy, salty and sour in quell and equally pleasing parts. An ideal beginning to a brunch experience.
Comments