One half of the duo behind the edgy bag brand Death in Paris, Natasha Pulaski, excitedly tells me she is jetting off to the U.K. in the morning, while the other half, Mélusine Tran, will be waiting for her arrival in London. However, it was one of Europe's leading fashion capitals where the brand began: Paris.
Natasha is Polish-American but spent most of her time in the East, mainly Singapore. While in Paris to study French, she met Mélusine who is of French-Italian-Vietnamese descent. Mélusine is from Lyon, but moved to Paris to start her own graphic design agency after finishing university. They met through friends and the two quickly forged a bond of friendship which would later provide the foundation of a blossoming business partnership. The two knew they wanted to join their creative forces stemming from their different heritages and their diverse backgrounds.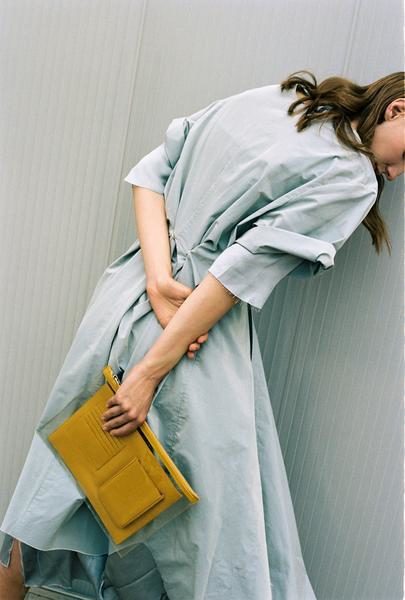 The name "Death in Paris" signals a metamorphosis, a coming of age story. What started as a graphic design agency has now branched into the aforementioned accessories brand. The eclectic melange of influences result in a very recognizable style which has taken on influences from London and Bangkok fashion, where Mélusine and Natasha now reside respectively. However, Paris still holds a very special place for both of them as it played a major role in the conception and development of what is now a fully fledged fashion business.
Deciding to set production in Thailand, they proudly produce in Bangkok with local tanneries and craftsmen. Dividing their time between London and Bangkok they have now grown to be a truly global brand.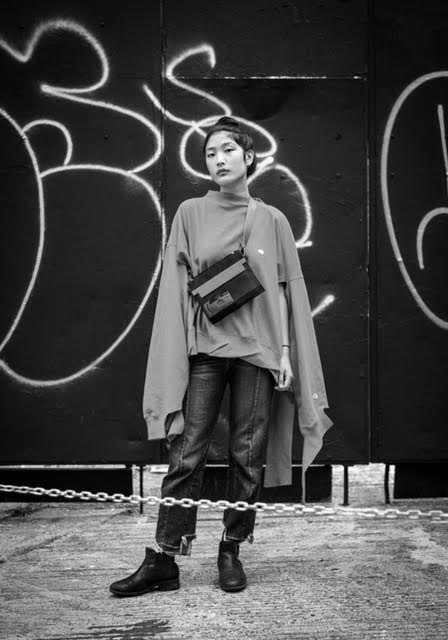 When it comes to the design process, the two individuals work in tandem to set a shape and a purpose for a new bag, and each offer up their personal must-have design features. All ideas are then discussed, tried and tested together to find the best result: a multifaceted handbag with functionality and style. What sets the team apart is their friendship and that they can use each other as a sounding board. The fact that they come from different backgrounds yet contribute equally in the inception of the design accentuates the originality of their pieces.
The names of the bags are given names inspired by the natural world and/or the manmade architectural world, making for an exciting juxtaposition between the organic and inorganic. This concept is clearly expressed throughout their collections and has become a unifying presence in all their designs. Take for instance their iconic Vasistas bag, a popular organizer clutch which is made with PVC and nappa leather which was launched in their very first collection in 2013. As with many of their items, it is designed to easily carry over form daytime to evening.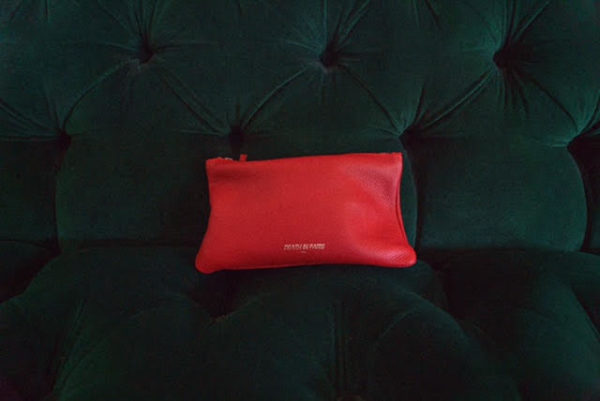 Another current favorite is the Eclipse, an ingenious cross-body box bag made from acrylic which initially reads as transparent but on taking a closer look its edgy and refined style has something else in store for you. A removable leather pouch created for the interior offers a way to hide away your valuable or private items while maintaining the sleek look of the bag. The zipper pouch also has built-in card holders, effectively eliminating the need to carry a separate wallet. The simplicity and pragmatism of the design is no mere coincidence either- it stems from their belief that organizing and decluttering physically can help bear a clearer mind.
"The functionality of our designs encourages you to pare down to the essentials, and the sense of organization this creates results in de-stressing" Natasha Pulaski.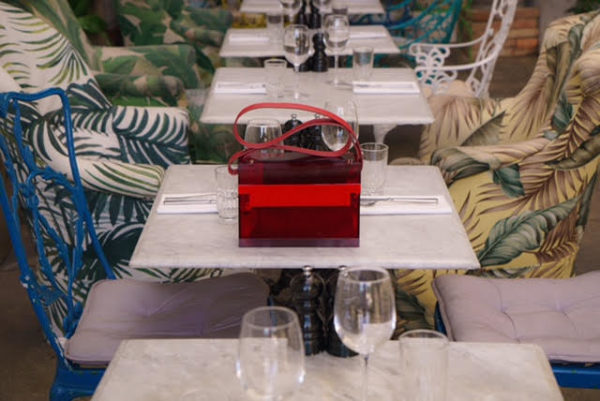 Photo credit Nara Nord @noranordfromnorway 
Bold features which speak to the modern day femme are highlighted in their most recent collection NEW WORK. Provocative colors are combined with bespoke silver hardware and the tone of the latest launch is perhaps an insight into the lives of these two leading ladies. The very DNA of the brand speaks to the mood of independent women all over the world.
– Words by Stefania Kim Gardini –
Comments