Wellness is an elusive state, achieved only by putting your body, mind and spirit in perfect balance. From meditation to nutrition, there are a dozen paths leading to it, but none will get you there on its own. There is however, a shortcut. A complete, in-depth spa experience can help you achieve wellness, and leave you feeling healthier, younger and more at peace. To that goal, we present to you our selection of best spas in South East Asia. In each of them perfect balance is within reach.
 The Siam Bangkok – Opium Spa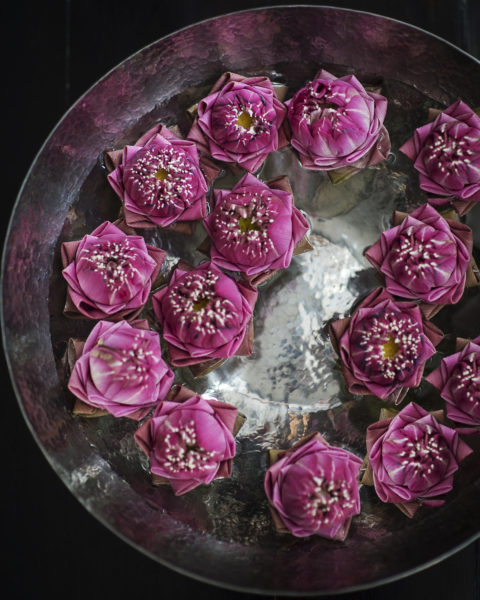 The Siam hotel in Bangkok is a true sanctuary within the city. And its Opium Spa is a sanctuary within this sanctuary. And now the spa, set in stylish, Bill Bensley-designed interiors which follow the elegant vintage style of the hotel itself, welcomes visiting consultants who will further elevate the spa's offering. This team of international specialists in personal development underpins the already available holistic programs, inviting the guests for a journey of deep relaxation and self-discovery. The list of wellness experiences to be had at Opium Spa in the upcoming months includes Memory Therapy with Mutsumi Adachi (May), Akashic record with Agapi Apostolopoulo (September) and Shamanic Journey and Drumming Circle with Vanja Olivier (November). Whether it's through a 60-minute treatment of a four-day retreat, a visit at Opium Spa will leave you relaxed and rejuvenated.
St Regis Bangkok – ELEMIS Spa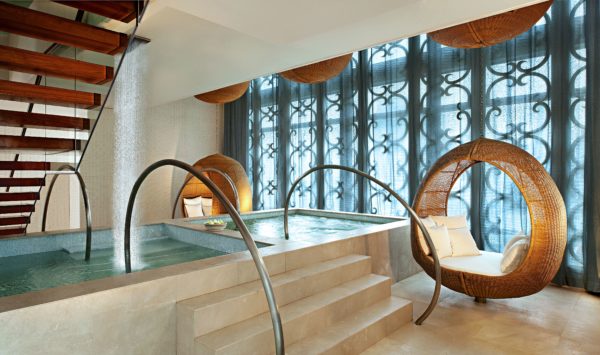 15 floors above the bustling street of Bangkok sits St Regis Bangkok ELEMIS Spa. The interiors are Thai inspired and luxuriant and the atmosphere serene, far removed from the hectic pace of life in Bangkok. The spa features two separate relaxation areas for men and women, each fitted with suspended relaxation pods that float above a wet area, steam rooms, Jacuzzis and cold plunge rooms. Out of 16 treatment rooms, two are Couple's Treatment Suites, and for something special, guests can make use of Rasul chambers to experience an ancient Arabian bathing ritual which cleanses, exfoliates, absorbs toxins, increases circulation and softens the skin with its combination of mineral-rich clay, heat and steam.
ESPA at Resorts World Santosa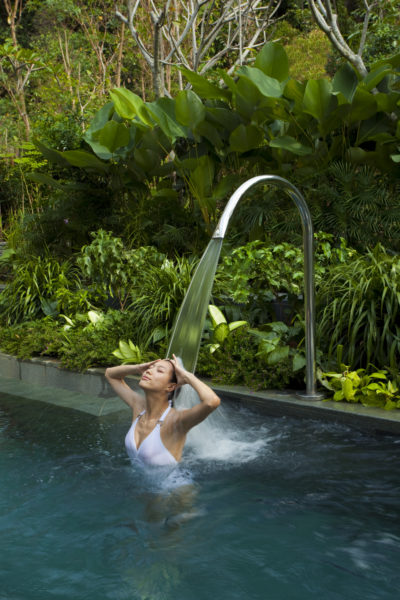 Big cities deserve big escapes. ESPA at Resorts World Sentosa is Singapore's largest luxury spa and a perfect relief from the city life. Spanning 10,000 square meters of jungle covered hillsides, landscaped gardens and ocean views, the spa has 24 balcony fitted treatment rooms as well as private Treatment Villas, two couples' suites and two Beach Villas. There is also a Hammam here, the first in Singapore, with a silver-domed ceiling, marble floors and mosaic walls for an authentic Turkish Hammam experience. ESPA's airy, indoor spaces offer a relaxed and casual ambiance with their palette of earth-toned hues and natural materials with subtle patterns and textures. The spa offers personalized treatments, Hammam cleanses and other, as well as daily passes, granting the guests access to the heat experiences and Forest Onsen pools, relaxation areas, Spa Cafe and gym.
Park Hyatt Saigon – Xuan Spa
Inspired by Vietnamese beauty and health traditions, Xuan Spa offers a gateway to wellness using carefully sleeted floral, botanical and mineral resources from the Mekong, for all of its spa experiences. From Blends of Lotus essential oils to plant extracts and rice water, all ingredients used at Xuan Spa are rooted in the rich biodiversity of the Mekong Delta and its fertile mangroves. Some of the essential oils applied at the spa include ginger known for its pain relieving, antidepressant and energizing properties; orange essential oil with its calming force that can reduce fatigue and muscle tension; and cajeput oil distilled from the white wood tree and known to the Vietnamese for centuries. It helps relax breathing, alleviates pain and discomfort and is good for the skin.
Fusion Maia Da Nang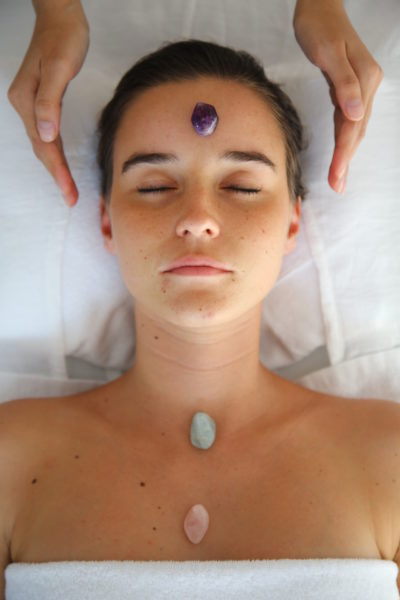 Fusion Maia Da Nang makes wellness personal, with its customized retreat program, as well as holistic approach to retreats, which incorporate spa treatments, wellness activities and spa cuisine. The guests can choose from three new retreats, namely RE-THINK healthy living, a relaxing spa holiday which is both delicious and healthy and combines local culture and spa therapies with introducing vegan diet into the lifestyle; the RE-VIVE and revitalize, an introductory cleanse program with focus on vegan and raw food; and RE-BOOST body systems, a juice cleanse designed to jumpstart the body's natural healing power combined with healing and mindful practices and inclusive spa therapies. Each program is customized to the guest's needs.
The Oriental Spa at The Landmark Mandarin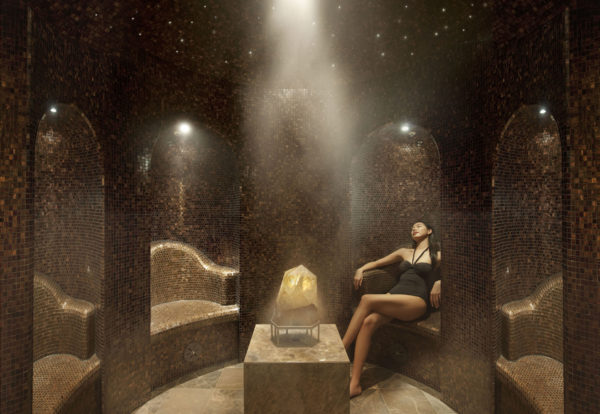 For an oasis in Hong Kong look no further than The Oriental Spa at The Landmark Mandarin –  a two-floor retreat which offers far more than a traditional spa experience. It features 15 treatment rooms, including a VIP Sanctuary Suite for couples, a dedicated PEDI:MANI:CURE Studio by Bastien Gonzalez, an authentic Hammam, Moroccan Rasul and Roman Laconium, and separate relaxation lounges for men and women. The spa area is fitted with experience showers, vitality pools, ice fountains, amethyst crystal steam rooms, saunas, and Zen Relaxation Rooms – in short all you need to pamper yourself. The Oriental Spa is also the only in Hong Kong to offer a range of high performance products and exquisite signature treatments by Sodashi, the acclaimed chemical-free spa and skincare range from Australia.
The Peninsula Spa Hong Kong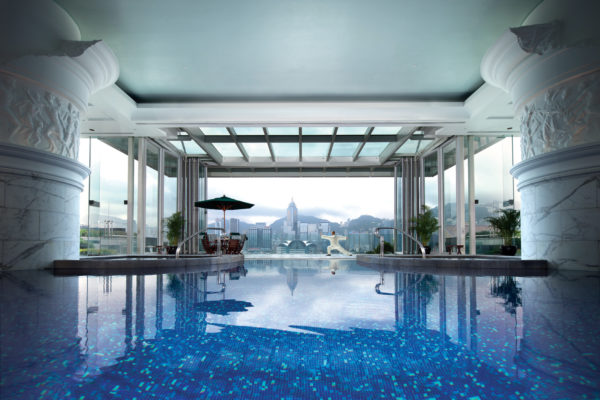 All 14 state-of-the-art treatment rooms at The Peninsula Spa offer spectacular views of Victoria Harbor – and that's just the beginning. The interior design gives traditional Chinese elements a contemporary twist and features natural materials such as marble, wood and granite. Separate relaxation rooms for men and women are equipped with Hammam-style steam rooms, saunas and crescent-shaped, aromatherapy experience showers. It's in those surroundings that some of the world's most coveted treatments are on offer, including Margy's Monte Carlo –  a selection of treatments and products from the hands of a famed beauty expert Margie Lombard, which make use of rare active ingredients and top quality Swiss products, to deliver enviable anti-aging results. One signature treatment is The Ultimate Radiance Aesthetic Facial Treatment by Margy's, a hi-tech therapy implementing monopolar-focused radio frequencies and ultrasound to contour the face and reduce wrinkles.
Trisara – Jara Spa
"Nourish the roots, engage with the earth, provide strength to the core, be peaceful, take care of the inner self and outward beauty will blossom" says an incantation found in the menu of Jara Spa at Trisara Phuket. Those floral inspirations don't end there, the whole wellness experience at Jara Spa was inspired by a splendid ficus tree growing nearby.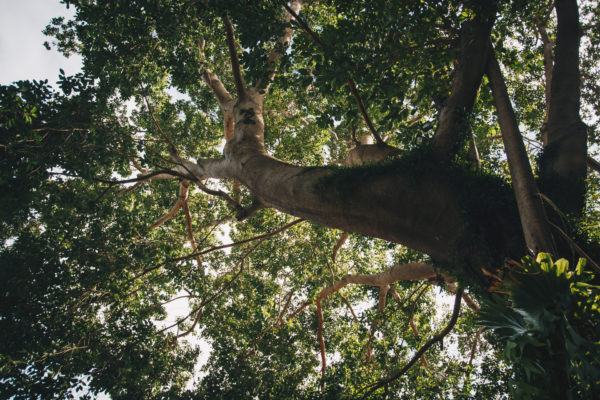 Rejuvenation through nutrition and balance of energy represents the roots; fitness and physical renewal form the trunk; anti-aging practices are symbolized by the branches; spa, beauty and pleasure are the blossoms, and all this is encompassed by the spirituality of the tree, signifying the balance of mind and body. To care for each of those five pillars of wellness, Jara offers a selection of treatments such as body wraps, scrubs, facials and a wide selection of massage, including the signature "Royal Trisara", a six-hand massage by three therapists.
Comments