– By Alexandra Green – 
"Let food be thy medicine and medicine be thy food." – those wise words were uttered almost 2500 years ago by Hippocrates "the Father of Western Medicine". Today, they resound as loud as ever, also here, in the East. How do we know? We asked some of the best chefs in some of the best restaurants, hotels and resorts in Southeast Asia to provide us with the most healthy choices from their menus. What we received in return is one of the most colorful, decorative and delicious selection of food we've ever seen. And now we present it to you – with these dishes on the table, eating healthy is not an effort; it's pure, guilt-free pleasure.

HYATT GRAND ERAWAN BANGKOK
Grilled Whole Rock Snapper, Pandan Leaves


– Chef: Kriengkrai Jakkhujuntorn – 
I was happy to discover that this dish that's not just healthy for you but also for the environment and work conditions of the fishermen. 100% of the fish choices and seafood in Erawan Tea Room are from Earth Net Small Scale Fisheries. That includes this whole rock snapper served with pandan leaves, soy sauce, fried garlic, shallots and coriander. The snapper is a firm fleshed, very clean tasting fish with a delicate flavor. It is low in calories and is a source of lean protein.

CONRAD KOH SAMUI
Plaa Pla Bai Bua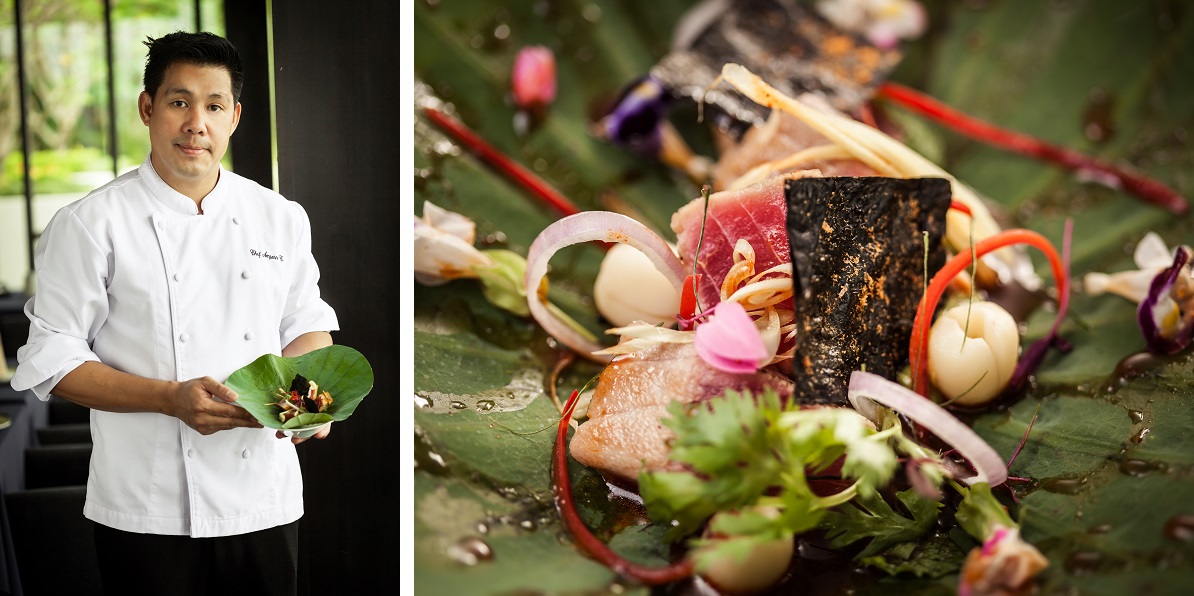 – Chef: Amporn Choeng Ngam –
Do what I did and make tuna your next meal choice. It is loaded with vitamins and nutrients, low in saturated fats and is an excellent source of protein. Tuna is also a good source of selenium, an antioxidant that helps improve the body's immune system. At Conrad Koh Samui the fish is gently seared to preserve its natural flavor and goodness and served with lotus seeds, avocado puree, Thai herbs, lemon and mint sauce.

FOUR SEASONS HOTEL SINGAPORE
Jiang-Nan Chun Peking Duck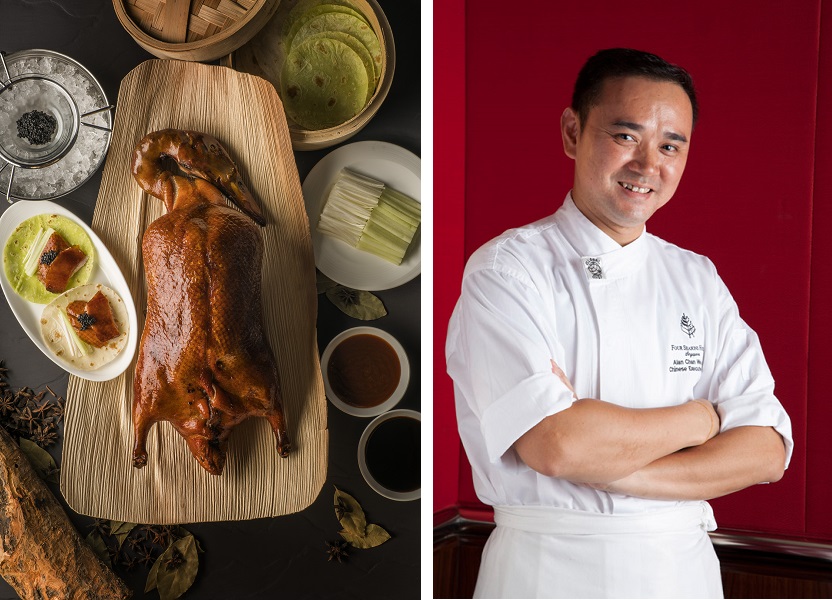 – Chef: Alan Chan –
We all know duck to have some of the most tender and succulent meat, which is why I couldn't pass up the opportunity to try Alan Chan's Jiang Nan Chun Peking duck. There I discovered that before the ducks are roasted in a mesquite wood-fired oven, imbuing it with a delectable smoked aroma and succulence to the meat, they undergo a special preparation method for 14 hours which reduces fat under the skin for a healthier but still divinely delicious Peking Duck. For an intimate blend with the traditional flavors of the duck, caviar is served on the side, a rich source of vitamins and omega 3.

HANSAR BANGKOK
Grilled Sea Scallops with Organic Carrots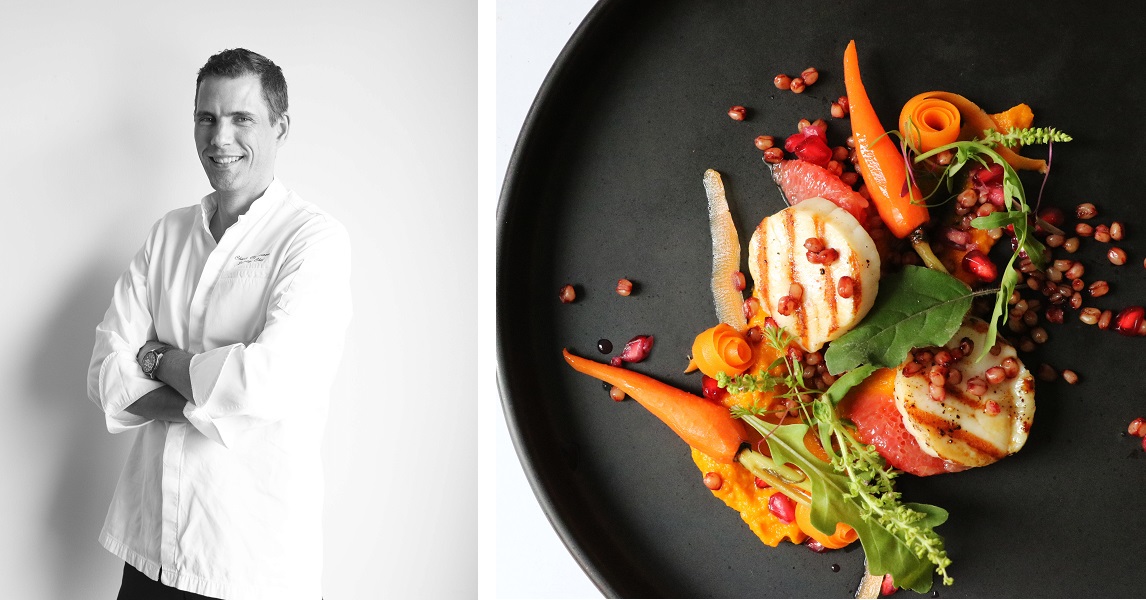 – Chef: Charles Christiaens –
Looking for a dish that melts in your mouth and leaves you in a stupor of ultimate satisfaction? Look no further than the Hansar Bangkok's own take on grilled scallops. Chef Charles Christiaens takes a sophisticated and healthy twist on grilled scallops that bring out their delicate flavor and highlights their natural sweetness. Organic carrots add an eye-catching accent and are high in vitamin A for healthy eyes, plus vitamin C, fiber and potassium. This is how a classic dinner gets transformed into an incredible culinary experience.

L'ATELIER DE JOEL ROBUCHON BANGKOK
La Betterave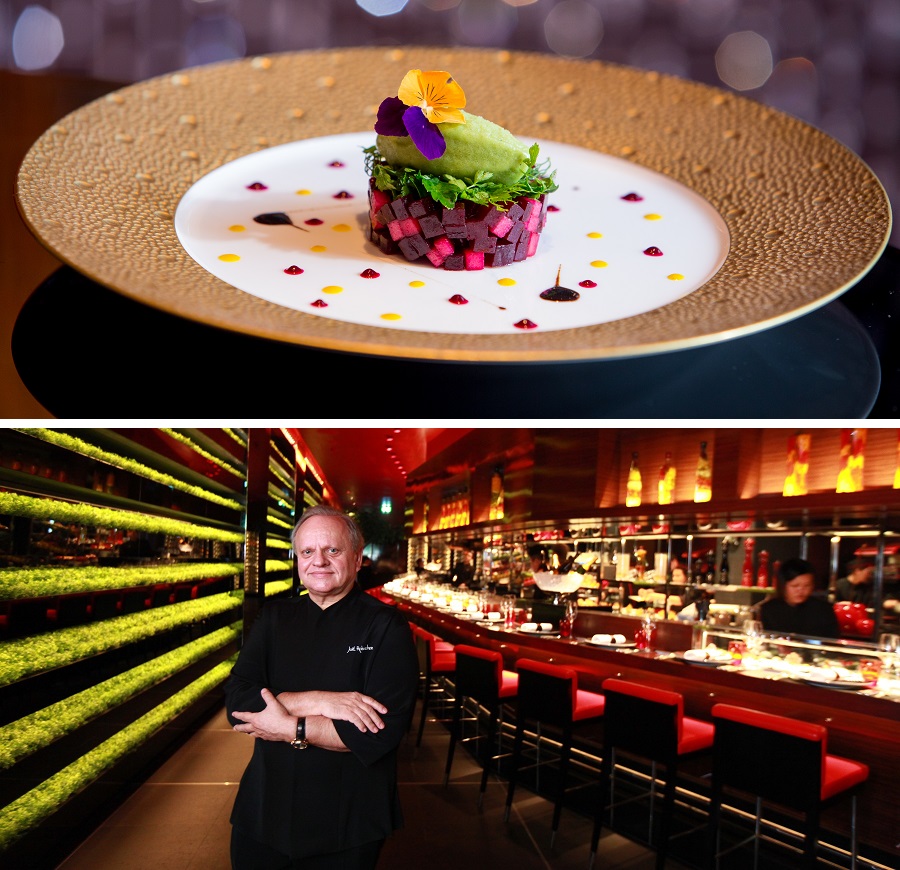 – Chef: Joel Robuchon –
Joel Robuchon is one of the most famous and respected chefs in the world and he knows the benefit of using healthy ingredients for a healthy lifestyle. He even authored a book about healthy cuisine so no one can't say that healthy and fine cuisine can't go hand in hand.
La Betterave, a true summer dish, is an apple and beetroot tartare with guacamole and green mustard sherbet. Wonderfully fresh, crunchy and full of flavor, the dish is topped with green mustard sorbet to add even more freshness and give it a touch of spiciness.

FOUR SEASONS RESORT KOH SAMUI
Cebiche mixto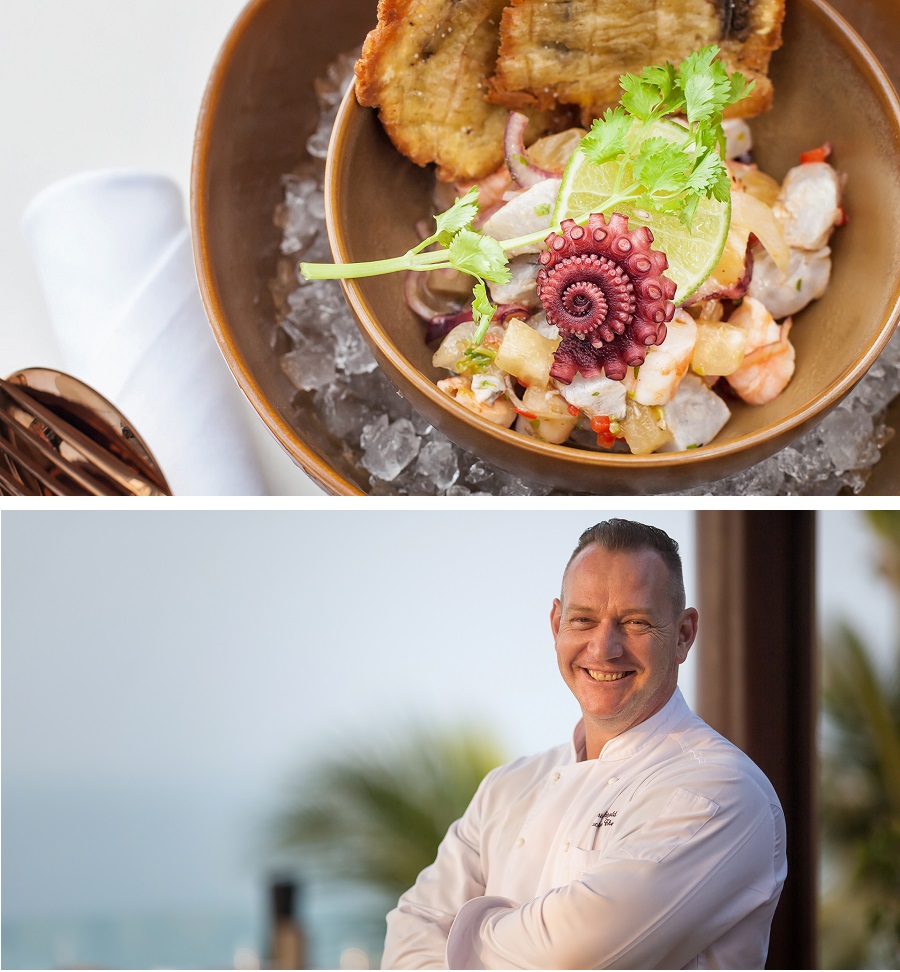 – Chef: Chris Patzold –
Chef Chris Patzold never disappoints with his amazing creativity in the kitchen and his Cebiche Mixto is one dish that you cannot pass up while you are in Koh Samui. To make it, he uses three kinds of the freshest of seafood – octopus, chilled prawns and white snapper that are diced and served with sweet pineapple, celery, lime, shallots and olive oil. On the side, banana crackers, lime and coriander are offered to complement this flavorful and healthy meal.

PUTAHRACSA HUA HIN
Pomelo Salad with Semi-Grilled Ahi Tuna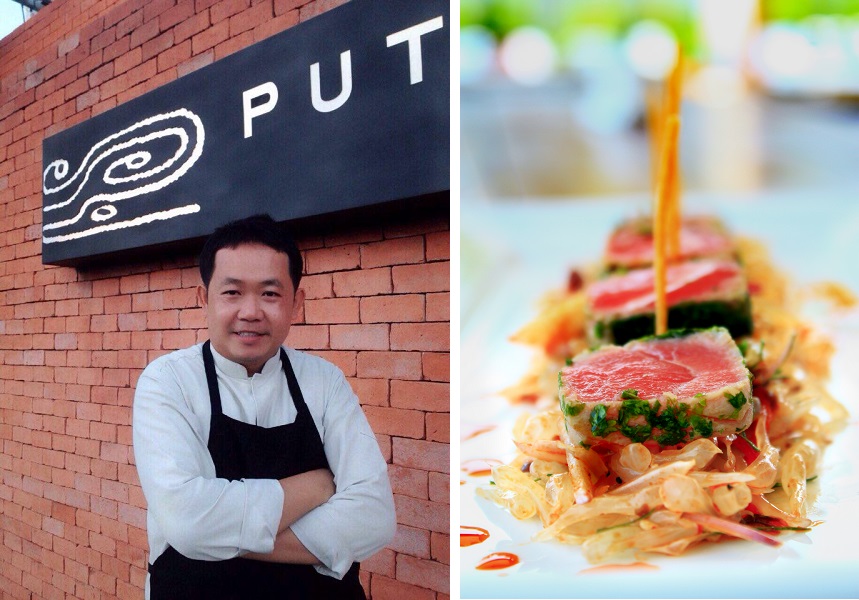 – Chef: Wittawat Sornsomrith – 
We all know salads are healthy and this delectable dish is one of the most tasty and healthy salads I've had. It consists of pomelo, shallots, chili, makrut lime leaves, spring onions and sesame seeds mixed altogether and is served alongside a perfectly grilled tuna – one of the best sources of proteins and omega 3 acids around. The dressing is made with coconut milk, chili paste in oil, fish sauce and lemon juice to give the dish some Thai character and your metabolism a boost.

THANYAPURA PHUKET
Broccoli, broad bean, and pecan nuts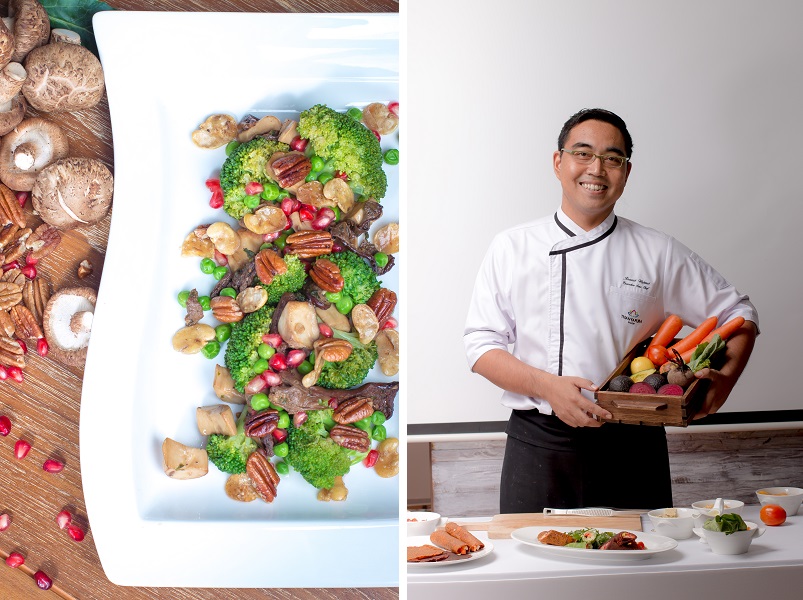 – Chef: Jirawat Wajasat –
Each ingredient brings a great benefit for boosting your brain power. Broccoli is a source of antioxidants that fights the degeneration of the neurons; broad beans are a natural source of levodopa, which is converted into dopamine, an important neurotransmitter that is associated with the functioning of the body movements; pecan nuts are a natural source of vitamin E, which improves the brain cognitive functions. And it also boosts your mood by tasting simply delicious.

VANA BELLE KOH SAMUI 
Larb Tuna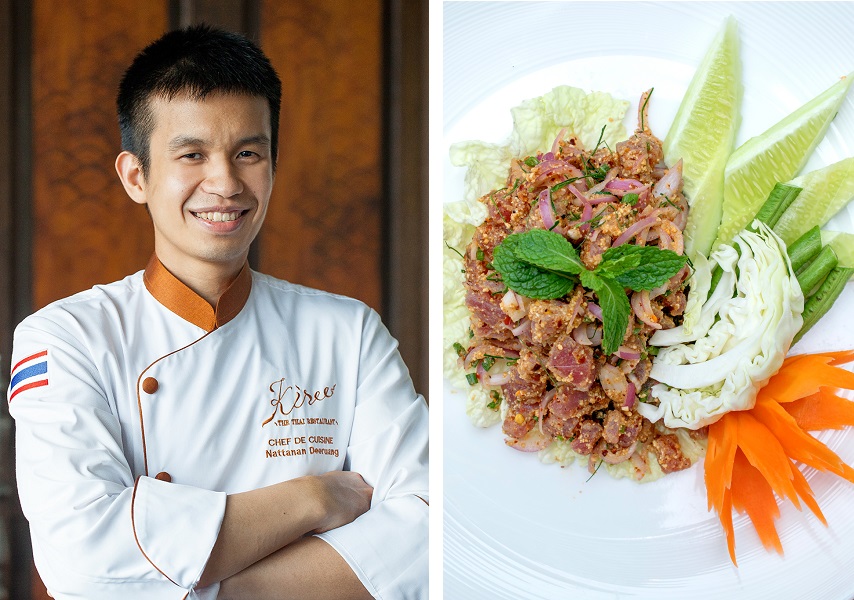 – Chef: Julong –
If you haven't tried Larb, originating from North Eastern Thailand, you are missing out on an amazing experience for your taste buds. Here' instead of pork or beef, tuna is used to offer a healthier alternative. Tuna sashimi is marinated in chili powder, fish sauce, lime juice, chopped coriander leaves, spring onions and red onion mix. It comes served with roasted ground rice, mint garnish and assortment of fresh vegetables. All that is delicious and healthy in Thai cuisine concentrated in a single dish.

INDIGO PEARL
Quinoa Salad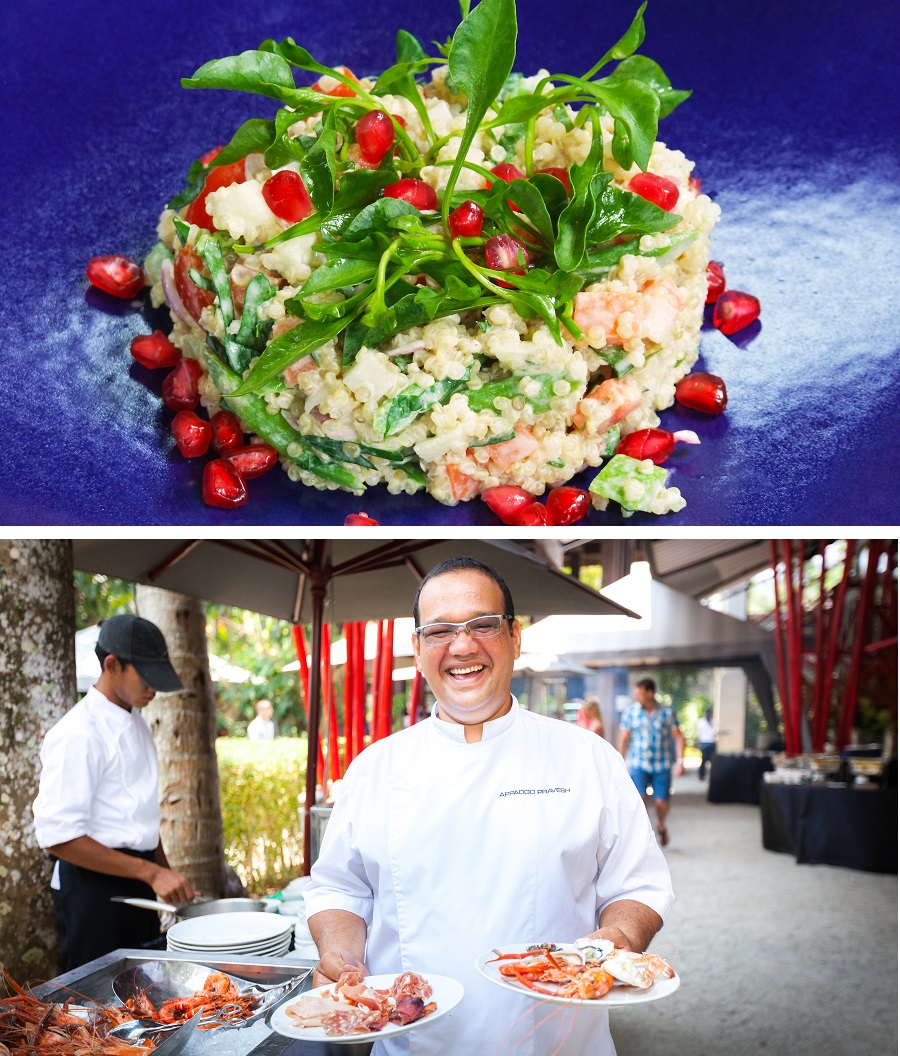 – Chef: Apadoo –
Quinoa has remained largely undetected to most of the world until recently. This plant grows in the Andes Mountains of Peru and Bolivia, it is gluten fee and packed with many vitamins and nutrients. A dietary hit and a real super-food here it is served with olives, feta cheese, onion and parsley, pomegranate, lemon, olive oil and garlic dressing. This is as healthy as salads go, and as delicious and beautiful.

THE PAVILIONS PHUKET
Tuna Tatatki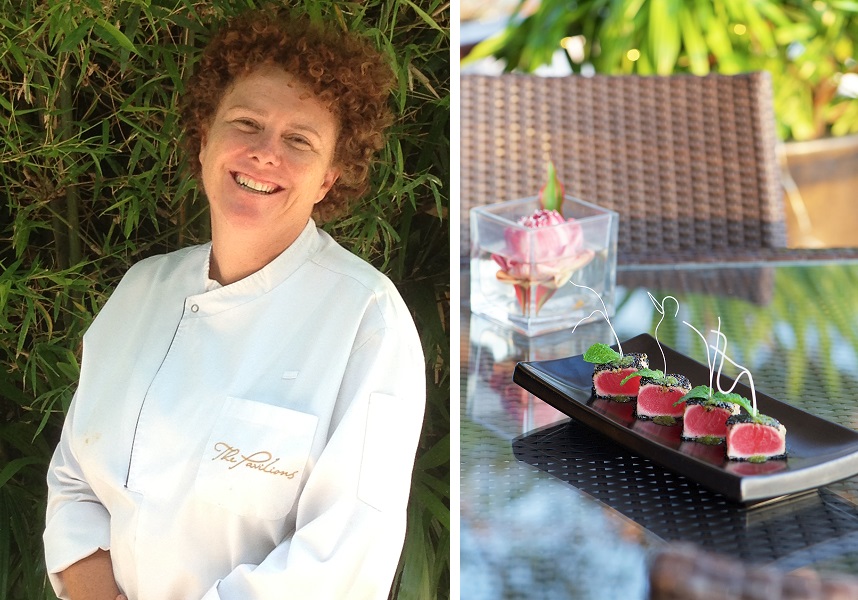 – Chef: Belinda –
Chef Belinda never fails to impress with her Pavilions signature seared Ahi tuna, crusted with black sesame and topped with a lively green herb dressing. This dish is both light and filled with flavor that will leave most wondering how something so impossibly delicious could be so healthy.

LE MERIDIEN BANGKOK
Walnut crusted cod with leek and garlic velouté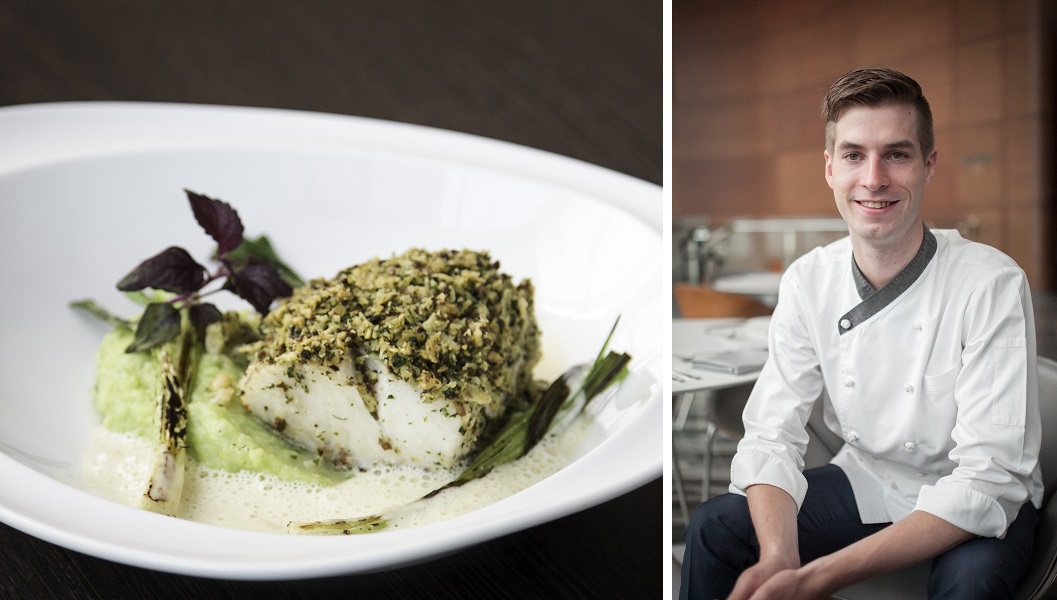 – Chef: Markus Rotard –
On the texture side, this dish combines the smooth tenderness of the fish with crunchiness of the walnuts and creaminess of the velouté. On the health side, white fish takes care of lower fat content, garlic provides an antibacterial boost, walnuts help keep bad cholesterol at bay and leeks are known to improve heart health. On the flavor side… it's just delicious.
Comments