– By Maciek Klimowicz –
Too often, the world of fine dining becomes more about talk than about substance. Too often, poetic words used to describe food served at high end restaurants verge on exaggeration; too often, the photographs show not the chef's, but the computer graphic's skills. Too often… but not always. Every now and then comes a restaurant which takes us on a journey back to the origins of the art of fine dining. In Phuket this place is called Pru.
Something is cooking on the island. In recent weeks we have seen multiple restaurants openings here, many of them offering fine dining experiences. And when one of those openings is at Trisara – a luxury resort with enviable esteem, and the chef behind the concept has recently won the national round of San Pellegrino's Young Chefs award, things are bound to get exciting.
To keep the element of surprise, I decided not to do my homework before dining at Pru. I didn't visit the restaurant's website, didn't get myself acquainted with its philosophy, didn't scan the menu for favourites. I arrived unprepared, but ready for anything – or at least that's what I thought.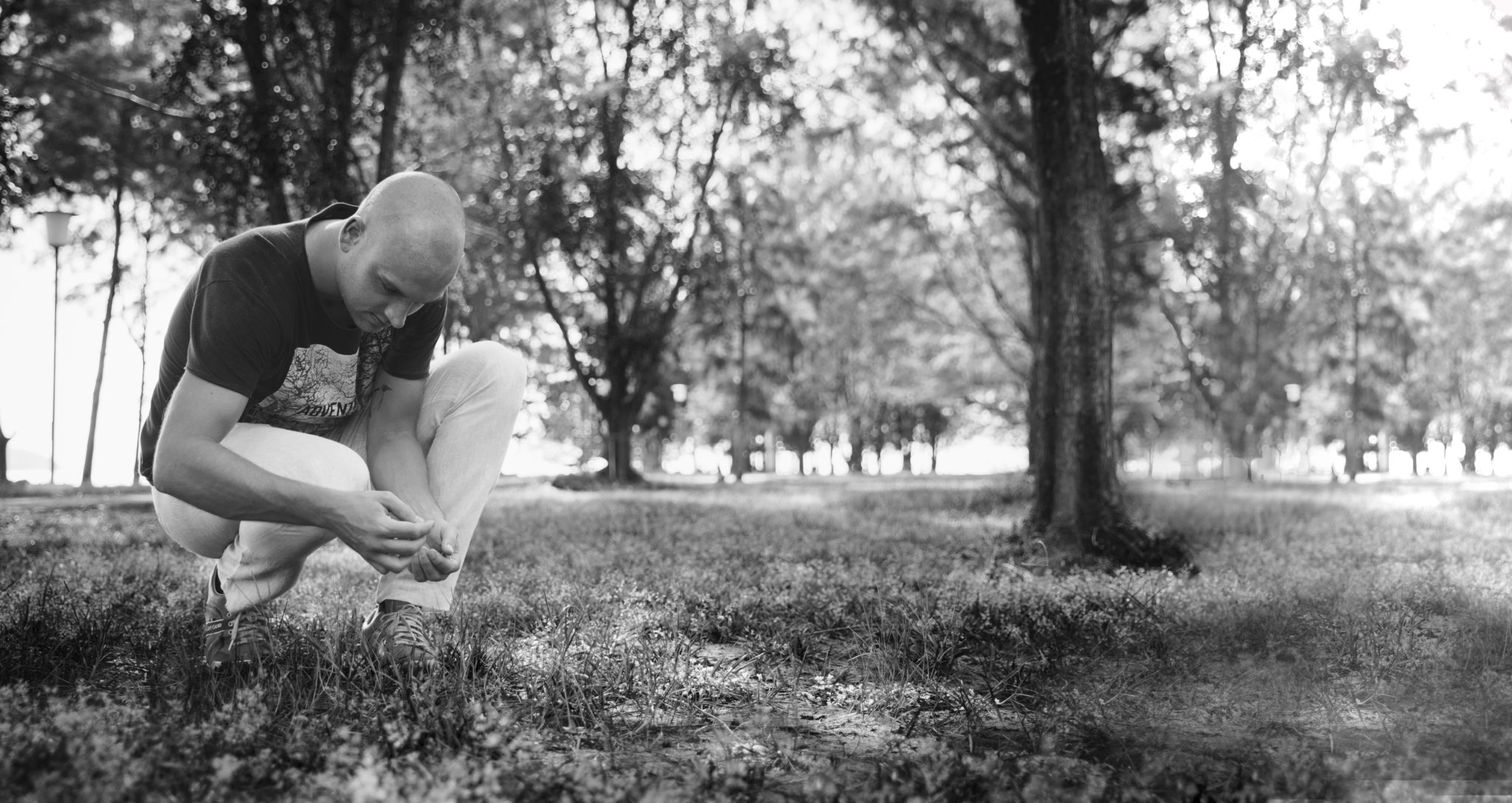 Having opted for the six dish tasting menu, paired with wines, I sat in the no-thrills interior of Pru, sipping on a flute of Cava. Minutes later, chef Jim Ophorst himself arrived at the table, to present the first dish. And as he placed a transparent bowl holding the starter in front of me, he casually introduced it with these words: "This is just a tomato, it comes from our own farm."
Used to chefs describing their dishes in sophisticated language, bragging about rare ingredients imported from far-away countries and cooking techniques straight out of laboratories, I wasn't prepared for such a straightforward description, and I admit – I felt a pinch of disappointment. That is until I lifted the first bite of "just a tomato" into my mouth.
Imagine the most 'tomatoey' tomato you've ever tried, multiply it, and you will be getting somewhere near the concentration of flavour that this first bite delivered. Yes, it was without a doubt a tomato, but prepared in a way that exposed it's very essence – both juicy and crisp, delightfully sweet and refreshingly sour, somewhere between a ripe fruit and a fresh vegetable. The layers of flavour, the multiplicity of textures enclosed in that unassuming transparent bowl, was astonishing. Just a tomato.
I didn't know it then, but that short sentence used by chef Ophorst to describe this starter, actually says a lot about Pru's philosophy. As I learned over the course of this delightful meal, chef takes the restaurant's concept of "farm to table" quite seriously, sourcing the vast majority of kitchen produce at Pru's own farm, located in northern eastern Phuket. "We aspire to plant our food, raise our own meats and understand the ecosystem we belong to" reads the introduction found in Pru's menu. Plant, Raise, Understand. Pru.
But it's not just that the food is sourced locally, it's also what chef Ophorst and his team do with it in the kitchen. Thanks to their ingenuity and creative approach, deep knowledge of cooking techniques and imagination, fresh ingredients become totally transformed. After their intervention, familiar produce offer unexpected thrills without losing their essence, they become poetic while remaining down to earth. The starter is followed by a dish of eggplant showcasing more textures than I'm able to list, a carrot roasted for hours in an earth pit, reaching an unexpected depth of flavour. It's just an eggplant, it's just a carrot, but it's also so much more. It's as if those well-known, everyday  ingredients came from an alternative dimension.
I could talk more – about the spotless service, exciting wines selection, wonderfully relaxed atmosphere – but I don't want to get carried away and join the ranks of food writers suffering from graphomania. Other restaurants might need more of these fancy words, to make up for what might be lacking in flavours or presentation, but not this one. At Pru, the food speaks for itself.
Find out more on prurestaurant.com
Comments