The demanding lifestyle of the 21st century, putts us under a lot of pressure. If it's not coming from our work, its source may be in our educational pursuits,  family life and many other factors, that constitute the hectic routine of today's daily life.
That's why, once in a while, it's good to slow things down. And what better way to do it, than to go on a getaway trip to a place, where you can treat yourself to something special? Here's a list of some of our favourite beach resorts, where you can take break and get some precious "me time".
CHIVA-SOM, HUA HIN, THAILAND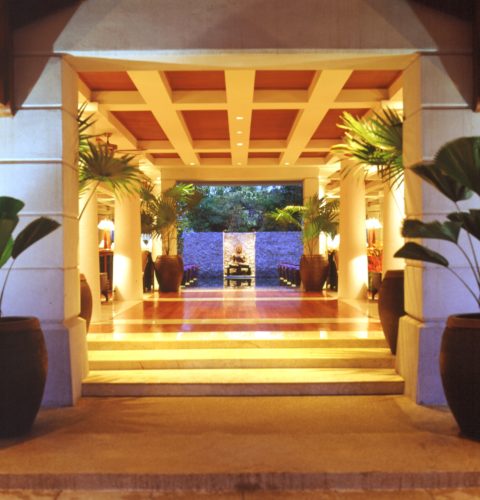 The Chiva-Som beachfront resort is without a doubt one of the most beautiful beach resort in the world. It is set on a flourishing field, that spans an approximate of seven acres, offers full access to the beach and has the Royal Hau Hin Golf Course nearby, handy if you decide to have a moment on the green.
At check-in you will be assigned a private butler who will be at your service all through your stay. You also have full access to a personal advisor, whose first assignment is to help you organize your schedule.
Guests are treated to herbal massage sessions, yoga, cooking classes and much more. The rooms are fitted with home entertainment systems, mini bars and many other essentials. Deluxe suites come with full scale kitchens, dining rooms, and you even get your own private garden while the rooms flanking the ocean get a balcony that offers a great vantage of the Gulf of Thailand.
SALINAS DO MARAGOGI ALL INCLUSIVE RESORT
MARAGOGI, BRAZIL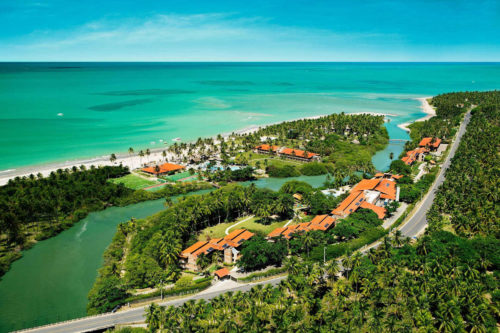 The Salinas do Maragogi is one nature's gift to man. Located in Maragogi, Brazil, it boasts all the luxury indulgements of a high end resort, and much more.
The resort's Vida Mar Spa is the pinnacle of rest and relaxation with its selection of manicure and pedicures services, body scrubs, massages and other. The cuisine in the resort's restaurants is world class and for entertainment you can enjoy live music, comic shows, beach parties and many more unforgettable activities.
The rooms come with balconies to offer breath-taking views – especially those facing the river.
The resort boasts two bars, two restaurants, an outdoor pool, spa and a fitness centre and a sports centre. Keep The Salinas do Maragogi in mind next time you think of taking a break.
IKOS OCEANIA, NEA MOUDANIA, GREECE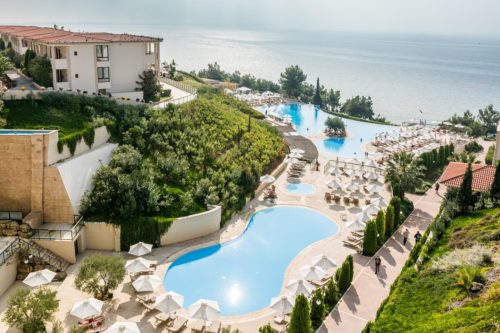 It feels as though the legendary Gods of the Greeks resided here. In this resort overlooking the sea and mountains, you get an amazing view of unspoiled nature, right from your room which comes fashioned in a traditional Greek style.
The list of leisure activities you are offered here is limitless. Guests are taken on a daily excursion into the mountains, and then a cruise across the sea. The resort's spa contains seven private treatment rooms and the indoor heated pool awaits those in need of deep relaxation.
HERMITAGE BAY, ANTIGUA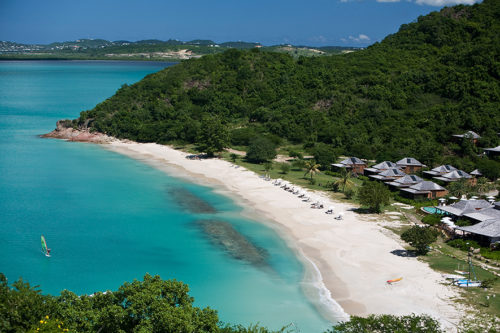 Hermitage Bay is a five-star resort the redefines luxury. It offers a great vantage point for sea views and its world class suites are designed to offer complete privacy – also in the outdoor showers.
The guests can enjoy a gourmet restaurant, a bar, fitness room, a spa and a beachfront pool. Visit this paradise on earth if you're looking for true refreshment, rejuvenation and relaxation.
EXCELLENCE PUNTA CANA, DOMINICAN REPUBLIC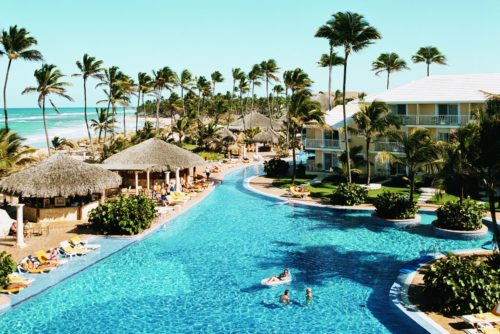 Our list wouldn't be completed without the Dominican Republic – a place on earth blessed with incredible natural scenery. And of course there is a world class beach resort here, it's called Excellence Punta Cana.
It's worth pointing out that this glamorous resort is for adults only. Set on a stretch of beach sprawled along the Atlantic coast, its dazzling Caribbean surroundings are breath-taking. Armed with nine restaurants, ten bars, two swimming pools, a spa, a fitness centre, sports courts and much more, you are assured an experience that will make you want to come back for more.
Comments