Nepal is one of those countries that had been on my bucket list for a long as I can remember. Perhaps the infliction to go started at an early age with Herge's "Tintin in Tibet" or maybe it was when I read Jon Krakauer's book "Into Thin Air." Either way the seed of going to see the majestic Himalayas had been planted and ever since I had moved to Asia the prospect of them being only several hours was far too tempting to ignore.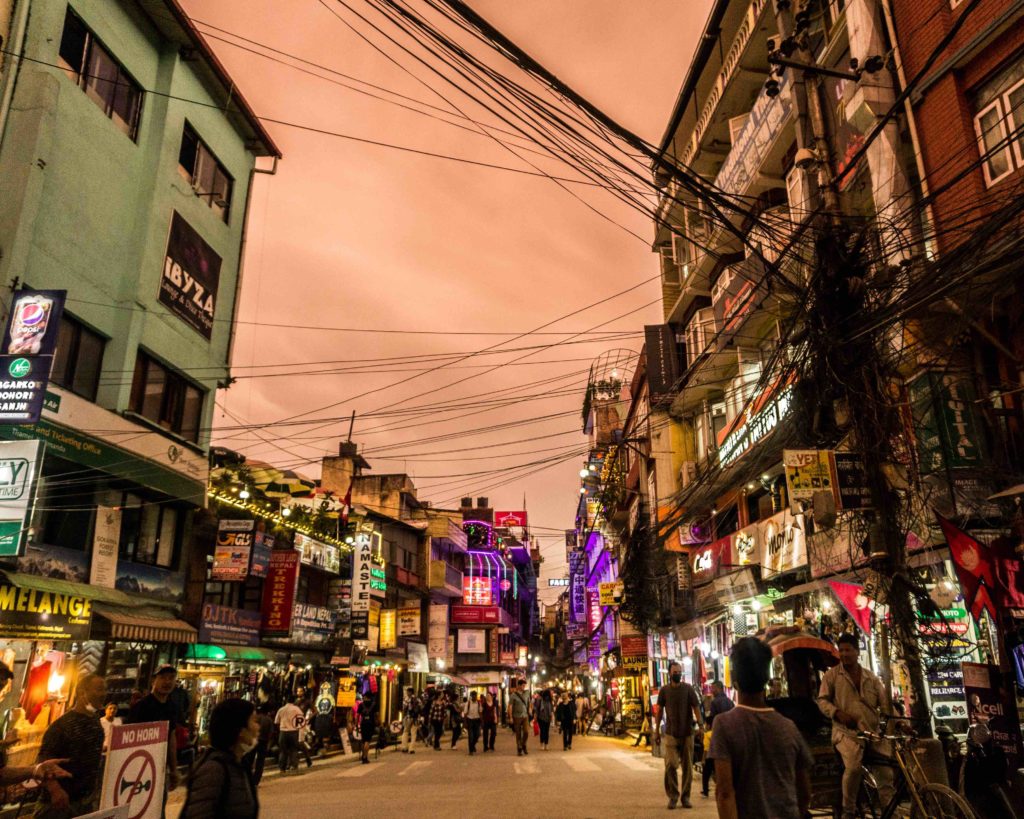 When I was a kid the idea of me getting a motorcycle was totally and utterly out of the question. Instead I saved up my money from a summer job and bought the best mountain bike I could afford. Any free time I had growing up was spent exploring the countryside and basically trying to get lost and make my way back before dark. It wasn't until University that I bought my first motorcycle. Scared that my parents would flip out I purchased all the saftey gear money could buy so at least my parents would think I was not a complete suicidal dimwit which I often heard them mutter every time some motorcyclist would speed by. To my surprise I guess their getting older left them more docile than their youthful parenting days and they shook their heads and accepted the fact that their son had joined the ranks of the Hells Angels and that hopefully one day I would wisen up and purchase a Corolla instead.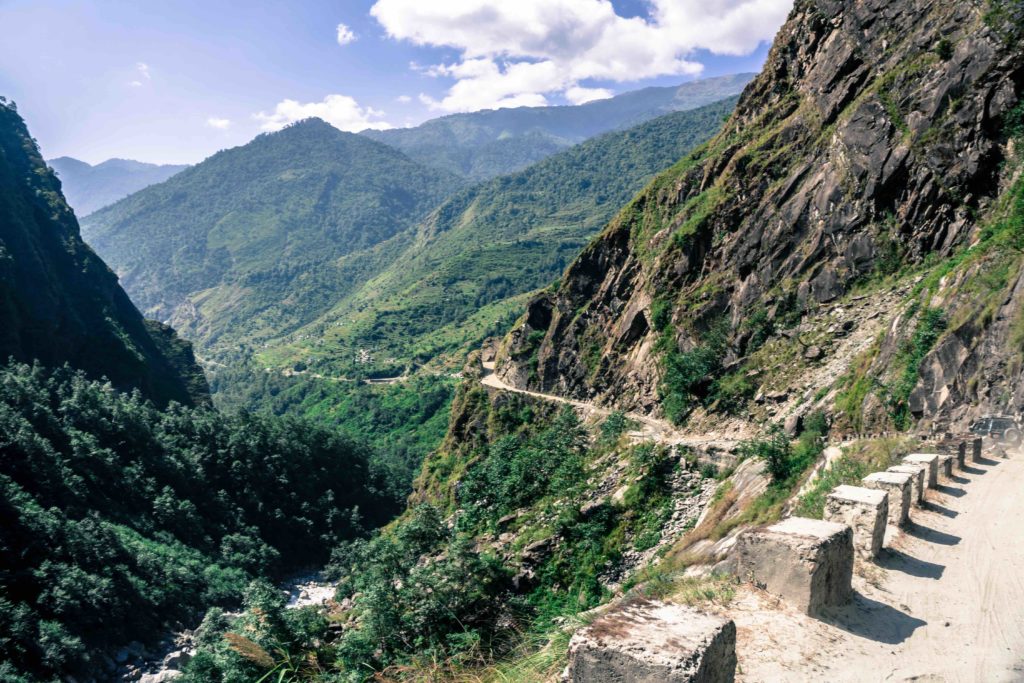 Which brings me to Nepal. Having traveled all over the United States, parts of Europe and most of Southeast Asia, I now consider myself a fairly decent rider who manages to keep the "rubber side down" most of the time. When I planned a trip to Nepal, I knew it just had to be a motorcycle trip. The search for scenic routes led me to travel blogs and eventually some great contacts with people who had done some amazing routes themselves. The route I choose was a part of the Annapurna Circuit, one of the oldest and most popular trek which first opened to foreigners back in 1977.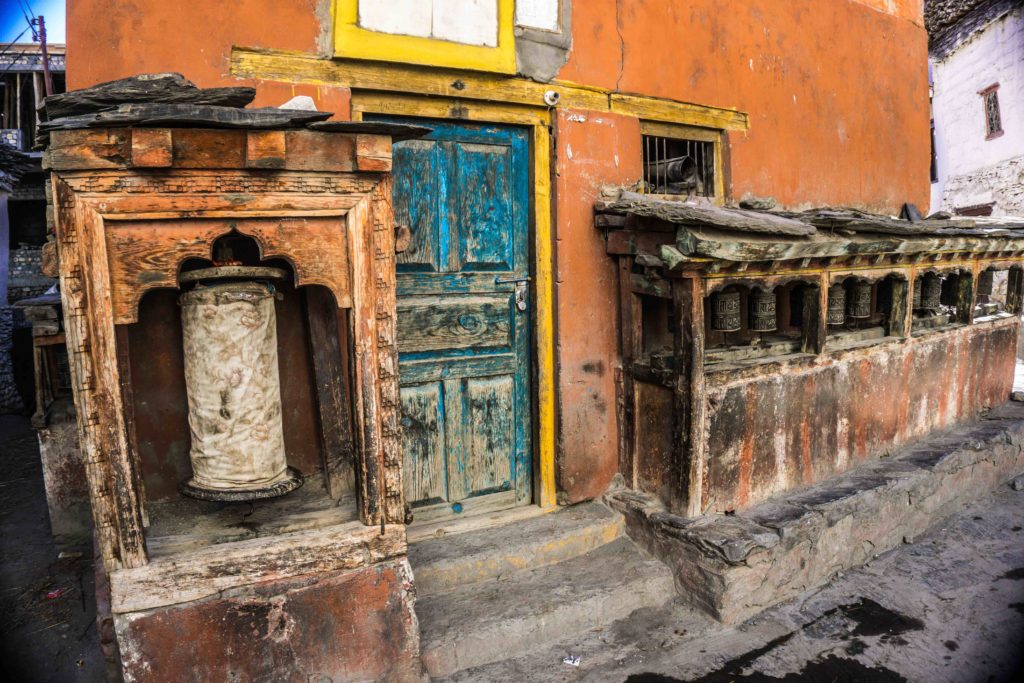 The Annapurna Circuit back in 1977 was basically a small footpath that stretched from Pokhara deep into the Annapurna Mountain Range connecting some of the most pristine and magical villages you could ever imagine along the way.  Fast forward to today, the trail has now become a jeep path which frequently suffers landslides and traverses through dry and flowing rivers; however the magical villages still remain. The 128-mile horseshoe-shaped route circles Nepal's heaven-high Annapurna range, and it's been hailed as the holy grail of trekking. Having only a two-week vacation, walking was simply out of the question; this trip demanded the only way to see the Himalayas… atop a Royal Enfield.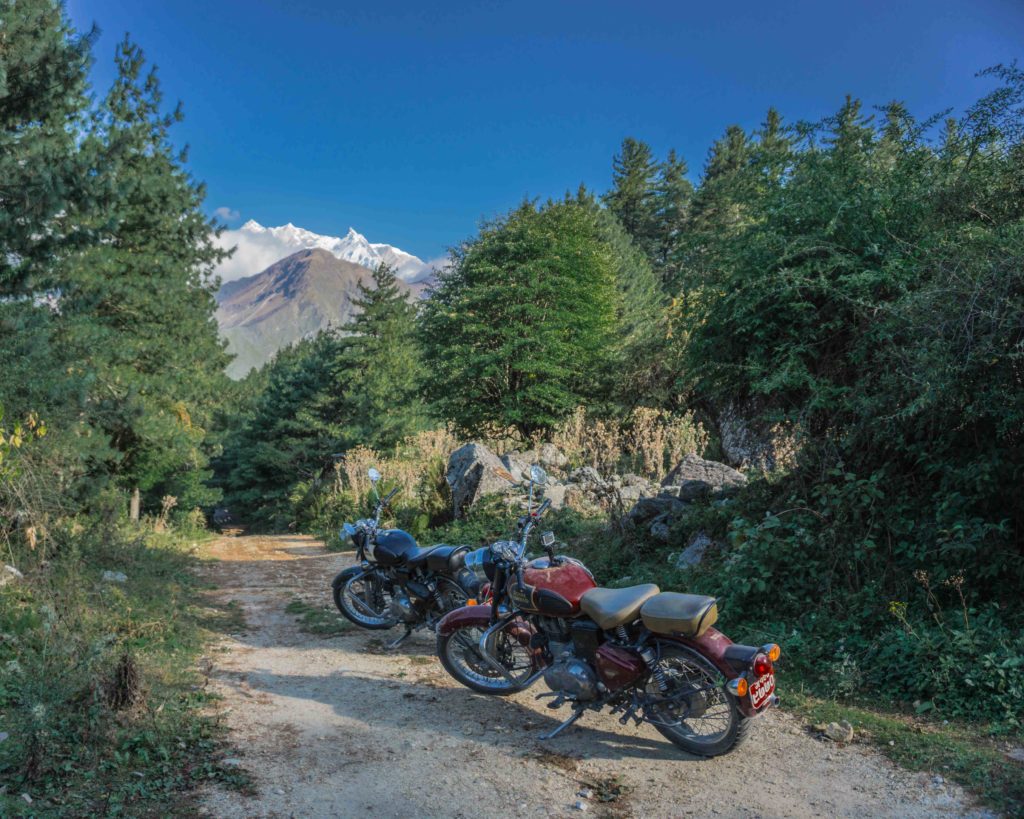 Sorting out the permits and finding a motorcycle once in Pokhara was a snap, and before I knew it, my wife and I along with two other friends were motoring our way out of the touristic lakeside town and into the mountains of our childhood dreams. The roads started off in tarmac and within 2 hours dissipated into a narrow dirt track. Speed dropped to a crawl in order not to scrap the bottom of the bike and most importantly to refrain from receiving a sharp jab in the ribs from my wife.  
We rode through lush green valleys at the start and every now and then, we would get a "sneak peak" of the majestic snow capped Himalayan range to where our inner child would squeal in delight with the prospect that in the coming days we would be in the heart of it all. After 7 solid hours of riding we decided to call it a day in a small mountain town called Tatopani. Expecting a simple dish of "dal bat" we were completely blown away to discover the hotel offered a wide array of both western and nepalese dishes, but our favourite dish was the Apple Crumble… more about that later. From Tatopani, the landscaped changed from a lush tropical vista to one that resembled the Swiss Alps. The jeep road passed through some of the most rustic and beautiful villages I've seen where the people would gently nod and greet you with a simple "Namaste." In each town we visited after Tatopani we were chasing our original apple crumble "high". While each place had amazing apple crumbles, none were as delicious as that Tatopani crumble.
We lumbered on slowly taking plenty of time to shoot photos along the way and were completely gobsmacked at how quickly the landscape changed as we got higher in elevation. Once we were above 2,600 meters we found ourselves in the high desert where winds whipped through the valleys threatening to knock you over if you weren't paying attention. The valleys which had been roaring whitewater had now become just trickling streams where oftentimes the river became the road and we found ourselves desperately trying not to get our boots wet.
The last stop in the journey took us to Muktinath which is perched at 3,700 m and is known amongst Hindus to be the only place on earth where the five elements (earth, wind, fire, water, and sky) exist in their distinct forms. We declined the kind offer from one of the locals to bath in a frigid fountain that will wash away all sins… on a second thought, maybe we should have accepted.  
Memories of brisk Himalayan mornings while sipping on a hot cup of masala tea are still fresh on my mind. And while my parents would probably rise from their graves if they knew I was riding a motorcycle on some of the world's most dangerous roads, I'd like to think they would take pride knowing that I took the road less traveled.
Comments