– Words by Matt Clemens –
There's no place like home… also when it comes to dining. Firstly because home-cooked food comes with a secret ingredient – love. But not only that. Dining at home provides a level of privacy and customization no restaurant can match. Don't get me wrong, I love eating out, but sometimes you want to share unique, cooked-just-for-you kind of food with family and friends only, no one else.
Yet here in Thailand, eating out seems the only way to go – the overwhelming popularity of street food serves as an example. Thais don't invite friends over, many don't even cook at home – they eat out. An irreconcilable cultural difference? Not necessarily. Meet Bel Ami – a concept which takes the best from both worlds and adds an artsy twist on top.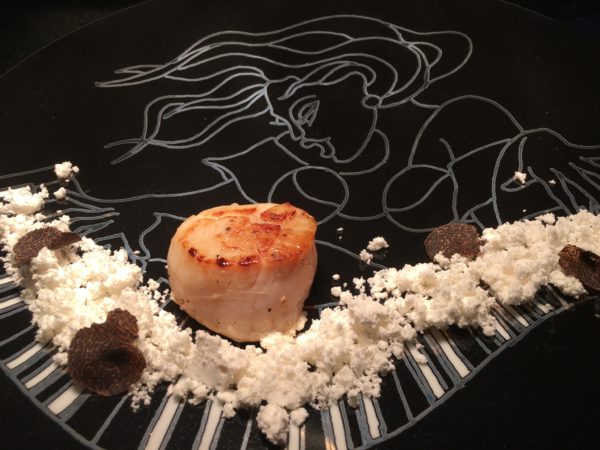 Jerome Coldefy – the author of Bel Ami concept – loves his food. And by "his food" I mean traditional, French cuisine. Before Bel Ami was born, Jerome ran a French gastronomic restaurant "La Cuisine " in Koh Samui, but his close relationship with fine food goes way back. "I am a self-made cook with 50 years of training", he says. "French gastronomy is part of my culture. Food was always very important for my family. I remember my grandmothers were very good cooks and so is my mother. My parents taught me to know the taste of good ingredients. They taught me "les arts de la table" – the art of the table."
And it is passion for art combined with the love for French gastronomy that inspired Bel Ami – a culinary experience releasing fine cuisine from the confines of a traditional restaurant and serving it in unusual spaces, such as art studios and galleries, embassies, historical buildings, private residences and more. "We do not have any restrictions, we can take Bel Ami anywhere in Thailand – on land, on water and beyond", says Jerome.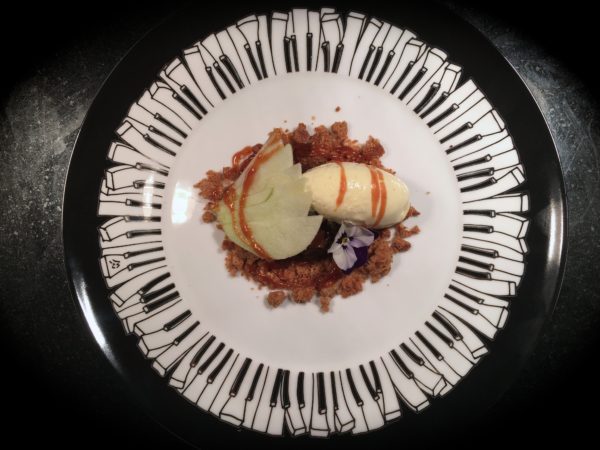 And to make each dinner even more unique, the menus are customized, inspired by the venue or a particular work of art. Jerome choses Bel Ami's first dinner, one that took place at the atelier of a renowned French architect, as an example. "For this very "grand siècle" space, we composed a menu which included fresh Brittany lobsters in citrus emulsion, foie gras mi-cuit with pine nuts, delicate pastries and more, all served with Bordeaux wines," he says "The contrast between the minimalistic experimental decor and lavish multi-layered menu was a great experience for the guests, even those well acquainted with some of the world's best restaurants."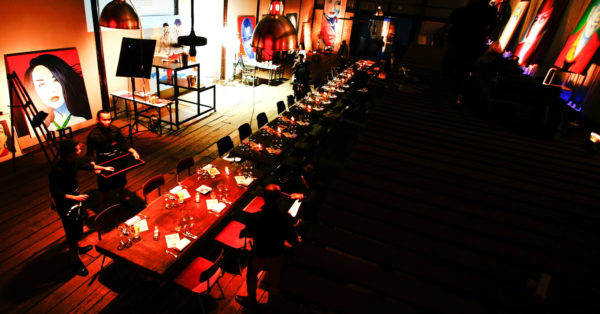 It's not really surprising, considering how much attention Jerome and his Bel Ami team pay to each detail. Whatever space the client opts for, Bel Ami can provide a complete kitchen and all the paraphernalia, such as tables, chairs, tableware and more, all carefully selected to deliver a multi-sensory dining experience. And so Bel Ami's plates are made by a Dutch painter Elizabeth Romhild, the bread is made from stone-ground organic flours by Bangkok's celebrated Amantee bakery, the pastries come from a Thai pastry – chef "Mumu", who studied in Paris and according to Jerome, "her tarte Tatin could come from the auberge of the Tatin sisters, who created the recipe in the late 19th century." Add to these ingredients sourced from the top suppliers, including fish straight from Paris' wholesale markets, fresh lobsters and shellfish from Brittany, meat from the best meat farmers in France, Argentina and Tasmania, organic vegetables, and you know that you're in for a treat when dining with Bel Ami.
It's clearly a concept for anybody in search of an exceptional experience. And while every dinner will be different, with unique menu, wines, guests, setting and atmosphere, they all will have something in common – a high-class French vibe – in the best sense of the word. "France is well known for its way of life, its gastronomy, fine arts, fashion etc.," Jerome tells us. "At Bel Ami, we mix those fine ingredients and invite our guests to experience something unforgettable."
Comments