One of Vietnam's most fabulous resorts was blessed by a man with a golden touch
– By Maciek Klimowicz –
Don't you sometimes feel like simply packing your bag and going somewhere? We think you should. And when you do, don't just go anywhere. Go to Danang in Vietnam. Why there? Because thanks to recently launched direct Bangkok Airways flight from the Thai capital, you can. And because at the end of this journey, a true gem of tropical design awaits.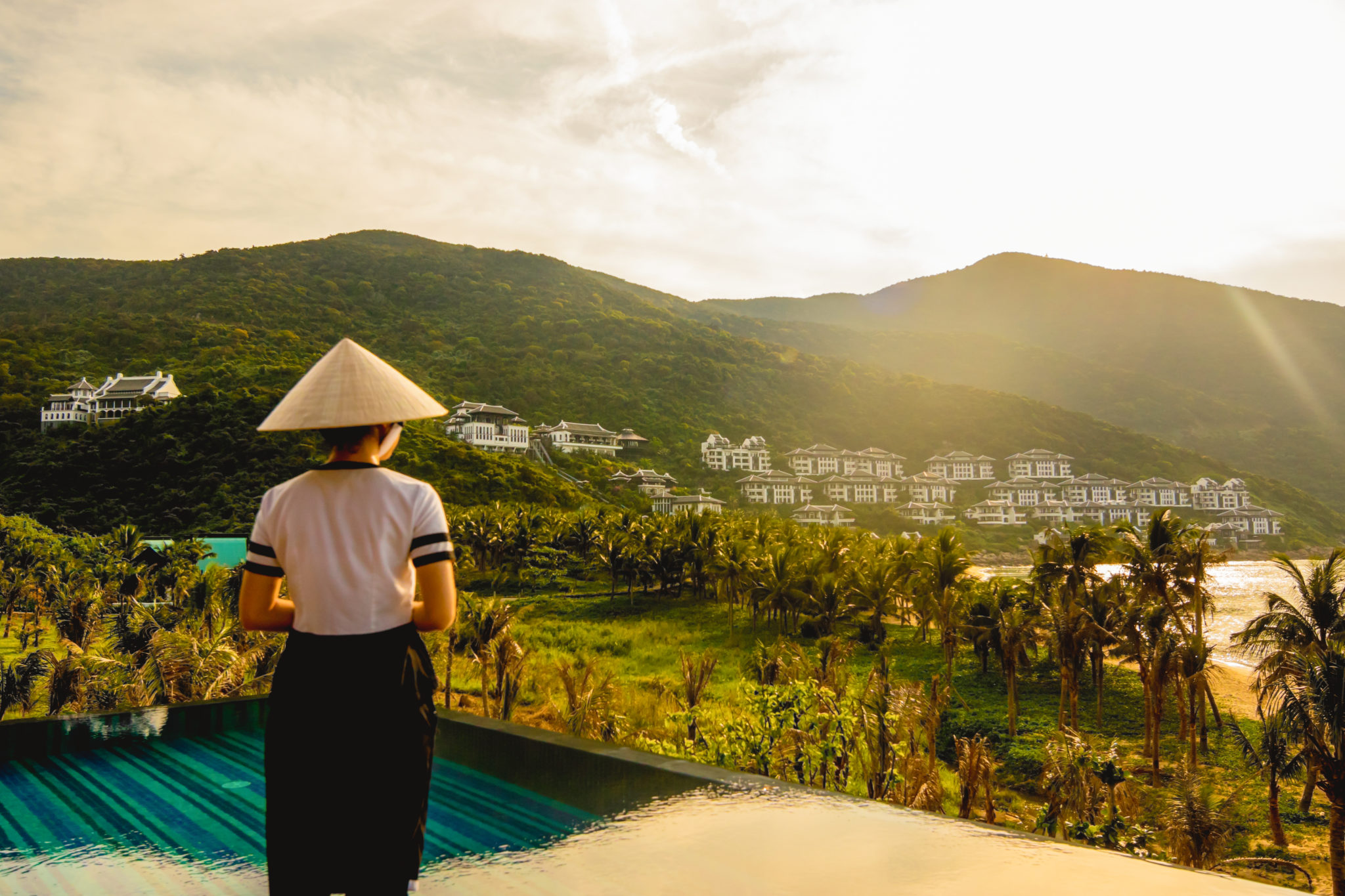 Say "tropical resort" and a picture begins forming in your mind – something luxurious yet close to nature, welcoming yet sophisticated, and all in all, while maybe not boring, certainly quite familiar. Add, however, "by Bill Bensley" to the equation and things get interesting, imagination runs amok.
Hailed as the "king of exotic luxury resorts" by the TIME magazine, Bill Bensley's signature is unrestrained creativity. He has the ability to bestow unique, artistic appeal on his designs. Where other architects might become a tad idle in face of South-East Asia's stunning natural surroundings that require little human invention and intervention to shine, Bensley has the courage and vision to add more. In doing so, he follows his own unique design philosophy of "Lebih gila, lebih biak," Indonesian for "the more odd, the better. Minimalism? Simplicity? Not on Bill Bensley's creative playground.
A glowing example of this approach awaits, hidden in the myth-filled hills of 'Monkey Mountain' in the heart of the Son Tra Peninsula nature reserve. It took 6 years to design and build the five-star InterContinental Danang Sun Peninsula Resort and the result is a work of art as much as a resort. As such, it stands out not only in the fast developing city of Danang, but in the whole of Vietnam – a country that has seen a constant growth in tourist numbers in recent years and is quickly emerging as one of the most attractive holiday destinations in Asia.
And it's the country of Vietnam itself that provided the architect with endless inspiration for this project. Before he got down to work with pencil and paper, before he even draw the first lines of the design with the eye of his mind, Bentley immersed himself in all the inspirations Vietnam had to offer – from temples, palaces and imperial tombs to the ancient streets of Hoi An, traditional craft villages and spectacular natural settings.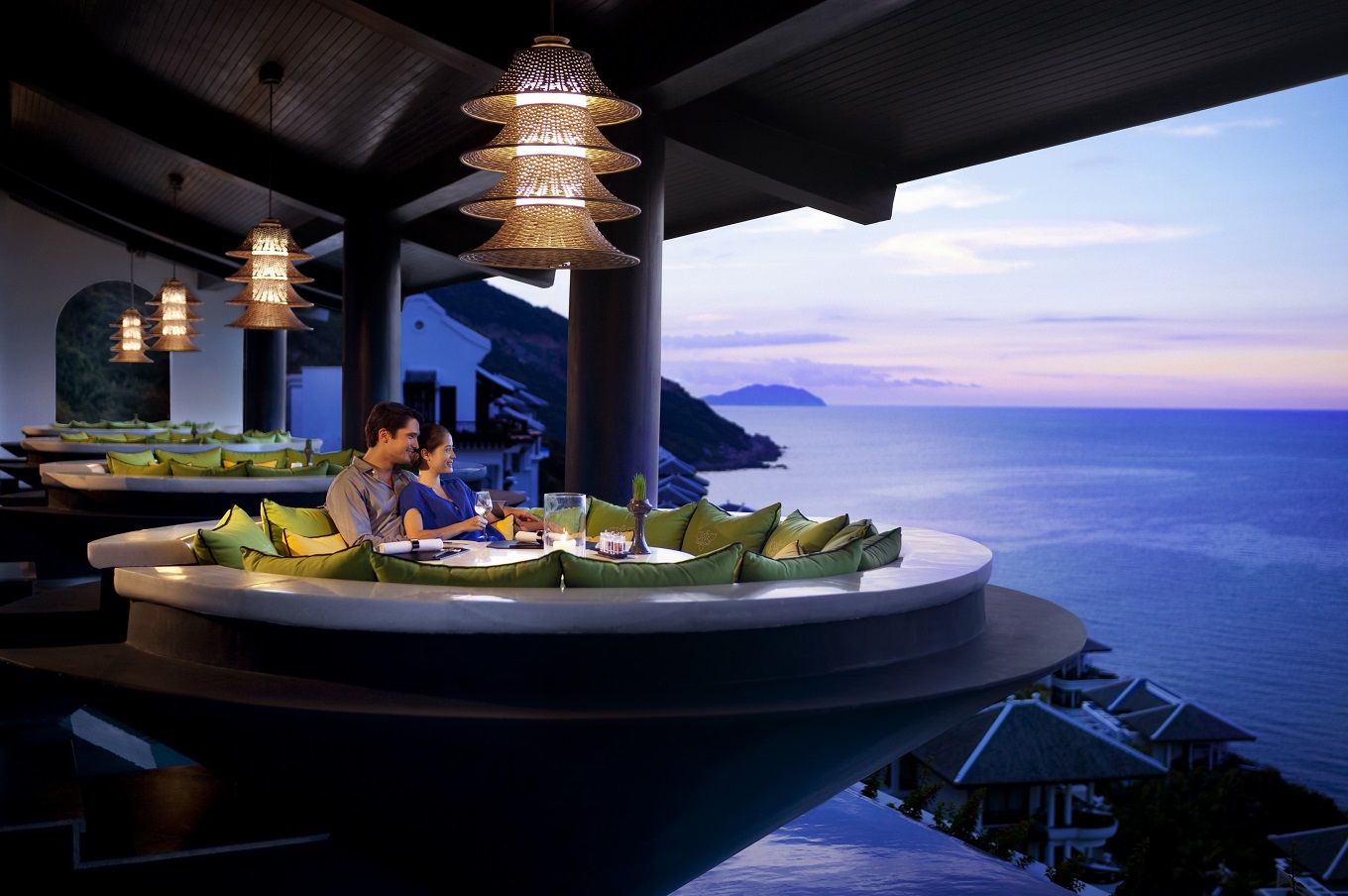 Those influences can be seen across the resort's four levels—Heaven, Sky, Earth and Sea. The deep dark wood used extensively in the project creates a strong contrast with the resort's white walls while complimenting the gentle greens and blues of the sea, sky and forest all around. The presence of local silk, carved wood elements, traditional Asian archways and custom made furniture makes the design inherently Vietnamese, while seamlessly blending contemporary and traditional elements. All this is set on rainforest cladded slope descending gently onto a private beach, with each of the resort's 200 rooms blessed with beautiful vistas of the East Sea.
For this impressive design, accolades followed. The InterContinental Danang Sun Peninsula Resort was showered with awards including Trip Advisor's Traveller's Choice, Luxury 50 by World Spa and Travel, Asia's Leading New Resort and The World's Leading Luxury Resort for 2 consecutive years (2014 & 2015) by World Travel Awards, to name a few, and still remains one of Vietnamese hospitality pinnacles. Bill Bensley's golden touch has done its magic once again. And now this gem is within reach, just a short fly away.
Find out more on danang.intercontinental.com
Comments