Food is so much more than the means of satisfying hunger. Naturally, our stomachs play a huge role in our everyday activities and must always be appeased, to keep our bodies and minds going. But sometimes it goes beyond just pacifying the belly's demand; there is something else whose demand we must accede, – our appetite.
Sometimes a snack or a trip to a good restaurant can do the trick, but occasionally we are pushed to the limits, and we get wilder, more extravagant cravings; that's when fine dining comes into play.
If you are one to indulge in a posh dinner at an exclusive eatery, just to have your appetite placated, this list of some of the planet's celebrity-chef powered dining spots, you should make your next adventure.
LE PRÉ CATELAN, PARIS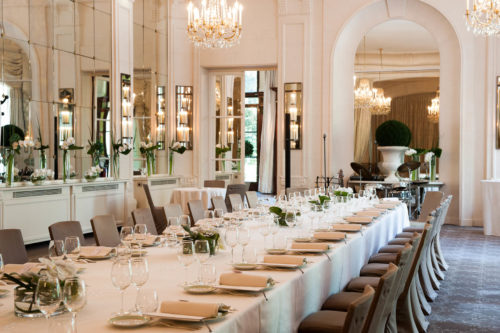 A walk down Bois de Boulogne Park in Paris, France, will introduce you to one of the most exquisite restaurants in the world. Starting at $85 for an exclusive meal, a little over $200 per person should be able to get you a seven-course meal. The Le Pré Catelan is known to be the place to get the best of mushrooms served with fig leaves and lardo, lobster l'Americaine with preserved turnips and lobster jelly, ravioli in olive oil broth and many more eye and mouth-popping dishes.
HÔTEL DE VILLE RESTAURANT, CRISSIER, SWITZERLAND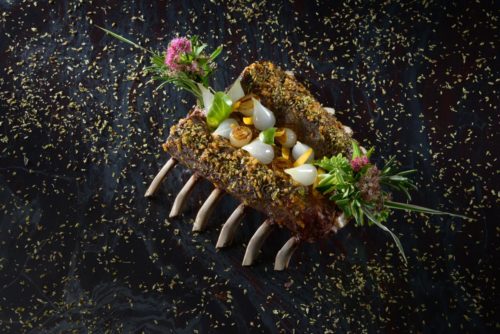 The Hôtel de Ville Restaurant, Crissier, located in Switzerland is home to some of the world's finest dishes. A while back, Michelin has honoured her with three-stars, thanks to the expertise of the legendary chefs couple – Benoît and Brigitte Violier and their delectable French-styled cuisine. The Hôtel de Ville Restaurant and their unique style of service and dish variety will give your taste buds a treat like never before. Feasting in this food palace is only for those motivated enough to devote $415 for a set of up to 11 courses. The Hôtel de Ville spoils their guests with dishes like white catfish saint-gilles-croix-de-vie cooked with lemongrass, summer roasted mushrooms, and red fruit soufflé or watercress velouté with crab and Oscietra caviar and foie gras, and much more.
SUBLIMOTION, IBIZA, SPAIN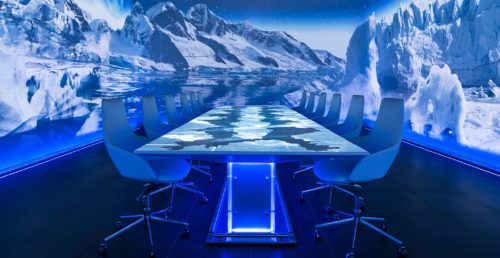 The SubliMotion in Ibiza is said to be the world's most expensive restaurant. Seated deep within the Hard Rock Hotel in Playa de Bossa, the SubliMotion takes the definition of exclusivity to another height. If you are willing to sign off on a $2000 check, you can be among the lucky 12 diners hosted in the restaurant at a time. Such extravagance doesn't go without a matching service; guests will be lavished with a 20-course meal. Celebrity chef Paco Roncero's has mastered the act of marrying food, art, and technology, all intended to stimulate an unforgettable and lifelong sentimental experience; one that your taste buds won't ever forget.
ARAKAWA, TOKYO
Back in 2006, Forbes rated the Arakawa Restaurant located in the Shinbashi business district of Tokyo in Japan as the world's most expensive restaurant. Prices in fine dining establishments around the globe have gone up since then, but Arakawa is still among the elite. It only seats 22 guests at a time. Acknowledged to offer the best Kobe beef in the world, it also specializes in extraordinary delicacies like charcoal-broiled Sanda Beefsteak, whole smoked fresh salmon. The prix fixe menu can withdraw $341 from your account for a single meal per person.
MASA, NEW YORK CITY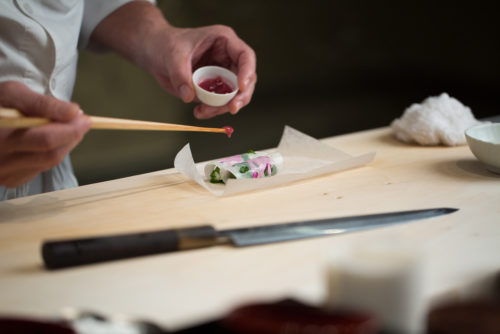 Masa Takayama's restaurant, named after its owner, is a contemporary eatery located in the Time Warner Center of New York City. Renown Chef Masa Takayama bestows diners with a variety of sizzling multi-course dishes. A meal here can cost up to $450 (exclusive of tax), but it's a price to pay for the cozy and relaxing ambiance it offers, one of the best you can get for a memorable dining experience.
Comments