WOOBAR
A Fierce & Fabulous Night
If you're not really a fan of costumes, Woobar is definitely a place to be in Halloween night. There will be a "woo-ed" factor in the house special cocktails creations. Discover new drinks along with terrifying beat from DJ Brownsugarz and DJ Tik to enjoy a perfect Halloween night!
More info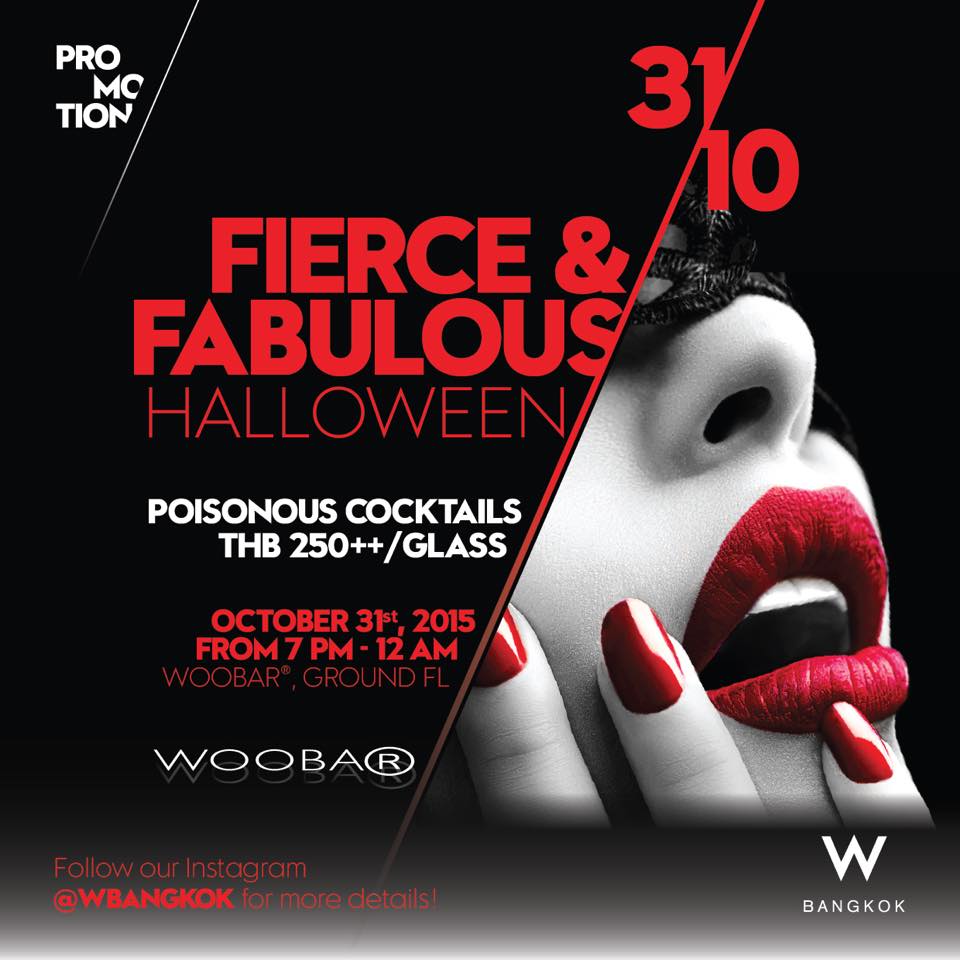 THE HOUSE ON SATHORN
"AMSTERDAMNED"
The name of the club itself already sounds like the title of a horror movie. Just kidding, but a spooky "Amsterdamned" Halloween night really begins here. Dress in black & red and get free entry and free welcome shots!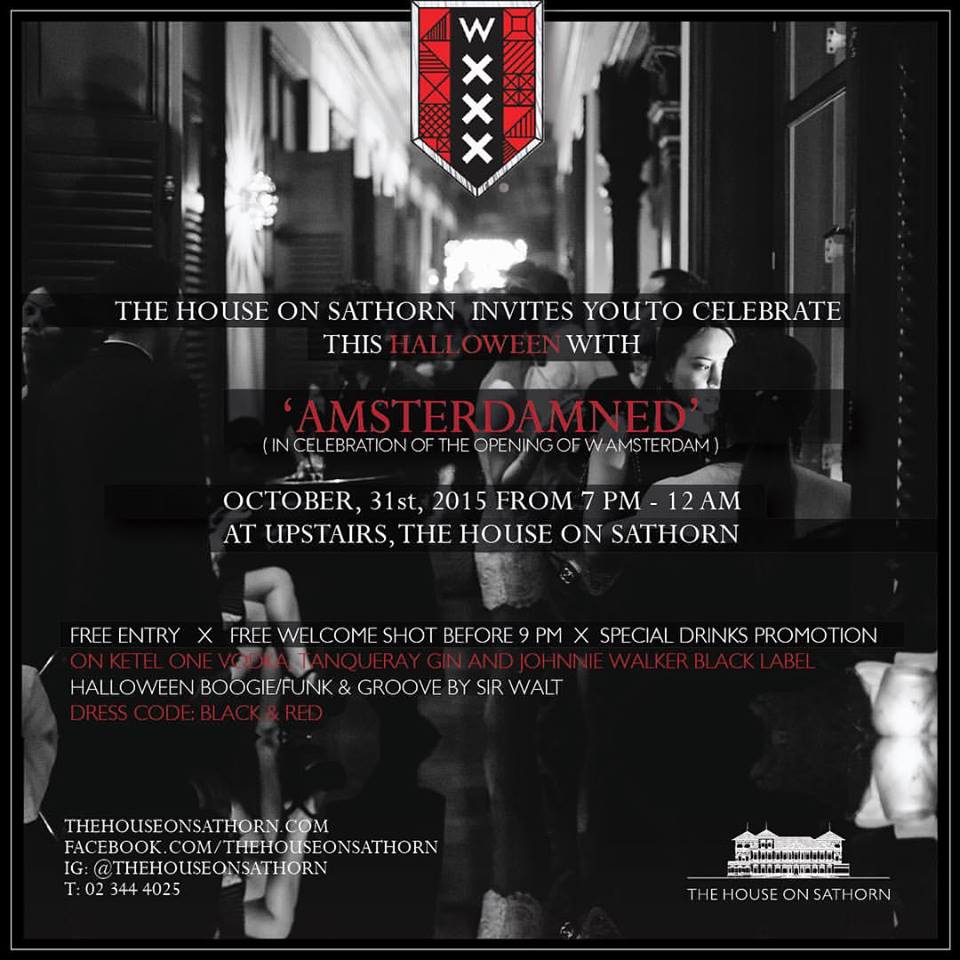 Comments