What's hot and new in a city that never stays the same.
From humble beginnings as a community of fishing villages, to a refuge for immigrants, an international trading port and a former British colony, Hong Kong is in a constant search of its own identity. And now, as the influx of sophisticated consumers and concentration of wealth have repositioned Hong Kong as a powerful magnet for restaurateurs, designers, artists and visionaries, a different side of this ever-changing city emerges. Read on to discover a new Hong Kong.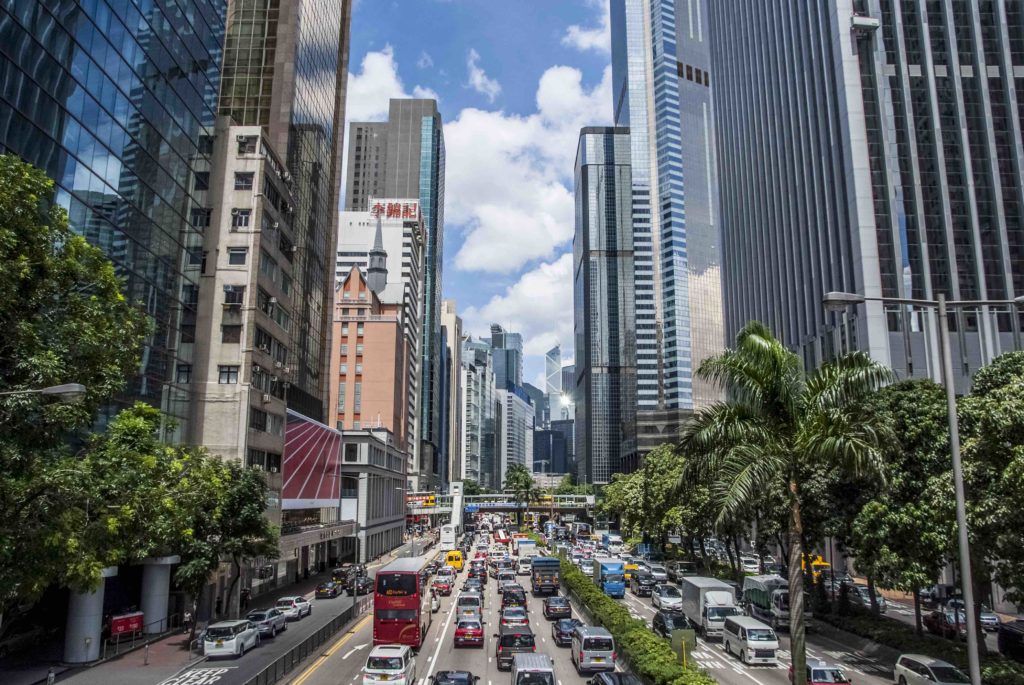 HOTEL ICON
Before we begin our exploration, let's find a place to stay in Hong Kong. In 2011, across the harbor, on the Kowloon side – Tsim Sha Tsui (TST), a boutique business Hotel Icon opened.
Designed by local artists and world-famous interior designers, it has contemporary interiors and an all-glass façade, allowing for panoramic views of Victoria Harbor on every floor. The lavish 18-meter vertical garden in the hotel's lobby is the largest of its kind in Asia and its vast artwork selection includes works by some of Asia's best talents. Staying at the Icon feels like being in a hotel and an art gallery all at once.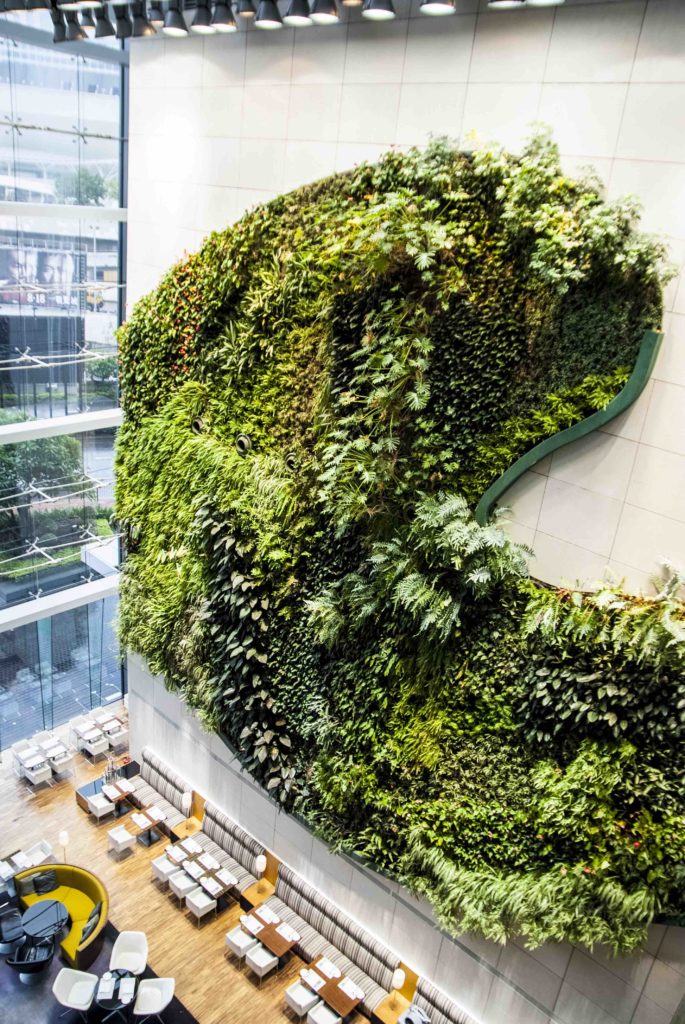 With all the pleasures of body and soul offered at the Icon, it may be difficult to leave it. But in order to experience more of what's new in Hong Kong, you have to. And once you do, hop on the Star Ferry linking TST to either Central or Wanchai districts in less than 10 minutes. This legendary ferry has been carrying passengers since 1888 and is a 'must-do' in Hong Kong.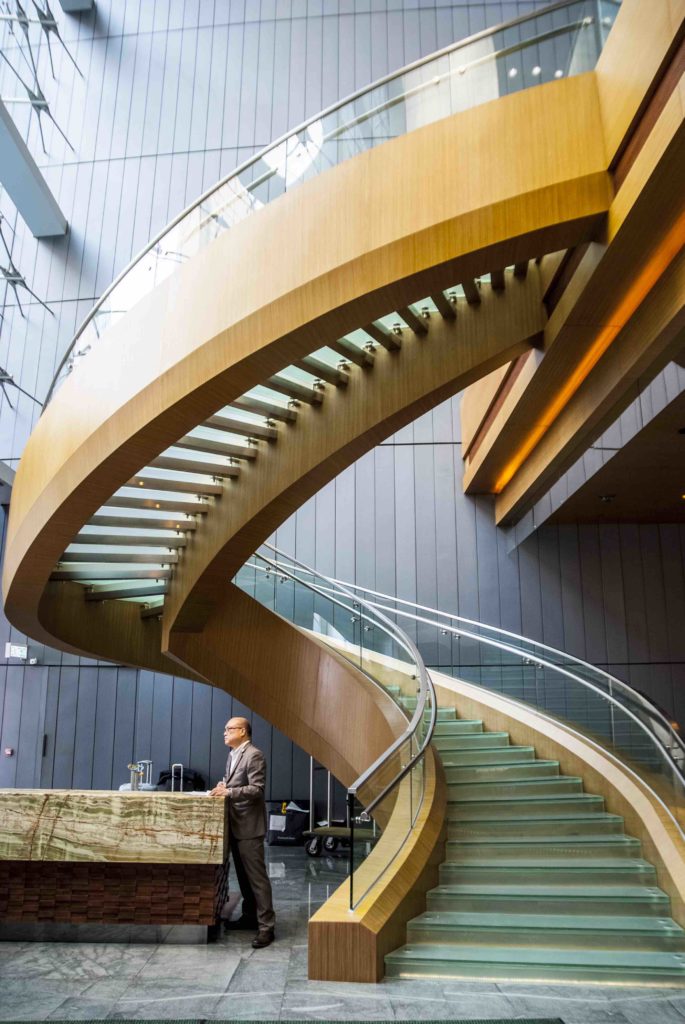 MAN MO CAFE
Once you arrive on Hong Kong Island and before you set out for your shopping and art spree, visit the Man Mo café on the Upper Lascar Row (nicknamed 'Cat Street')  – a quaint restaurant café that got its name from the nearby Man Mo Temple. Its two chefs have previously worked at Robuchon and Din Tai Fung and it clearly shows on the plate. Lunch sets include dim sum with a contemporary twist, baked char siu bao filled with minced beef, a main dish and a sweet touch with a fusion dessert. East meets West in perfect harmony, all watered with free flow of Chinese tea. Between courses, check out the rotating artworks adorning the white walls, with creations from local expats, inspired by their daily lives in Hong Kong.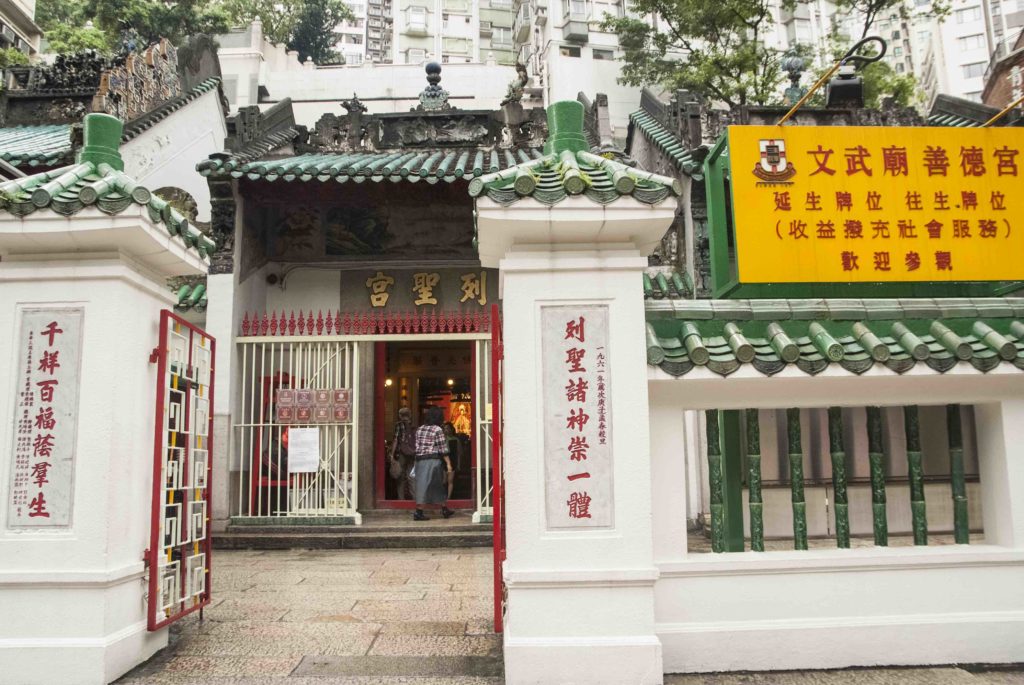 THE CAT STREET GALLERY
After filling your stomach, you can fill your art cravings. Begin at The Cat Street Gallery (50 Tung Street, Sheung Wan, Hong Kong). Established in 2006 by Mandy d'Abo, it exhibits the best of contemporary and modern art by emerging and established artists. Around the corner at #38 Sai Street, Parisian lifestyle and concept store Chateau Zoobeetle awaits with an eclectic selection of Parisian Art de Vivre goods. In between browsing through the curated selection of ready-to-wear clothes, travel accessories, jewelry and other French cultural items, visitors can also stop by for a glass of wine and a plate of cheese or cold-cuts at the bistro corner. More artworks await two steps away, this time hailing mostly from Indonesia and South East Asia at Sin Sin, an atelier and fine art gallery. Here eastern art is juxtaposed in different mediums, from photography and canvas to sculptures.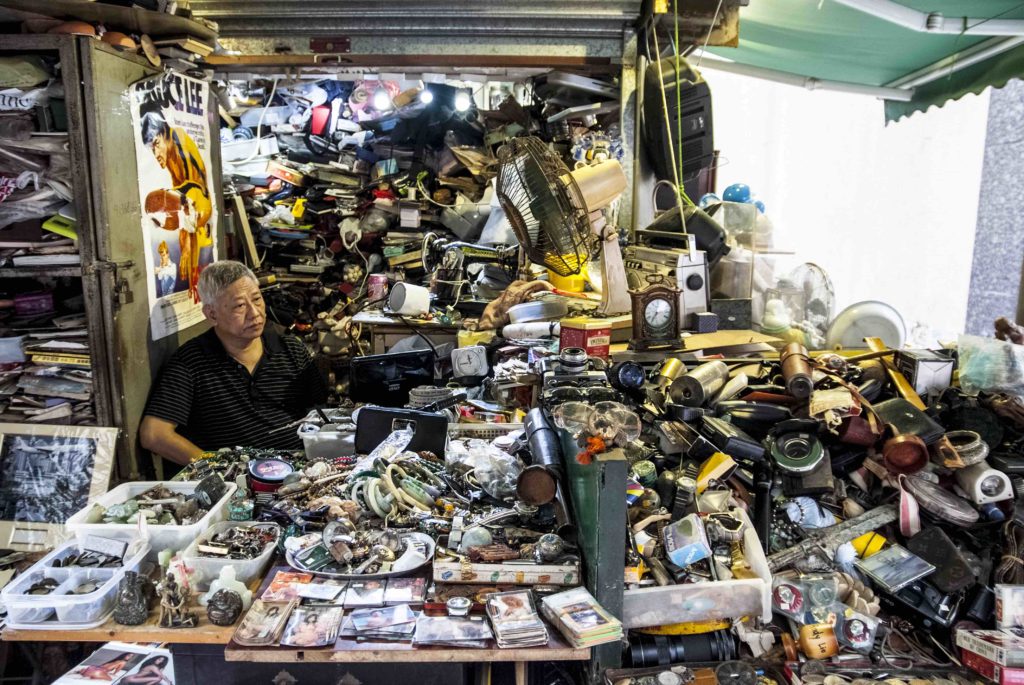 BIBO RESTAURANT
Amongst the plethora of antique shops and art galleries around Man Mo Temple, one corner building strikes out, especially when looking inside the glass windows: the whole space is covered with artworks set amidst the elegant restaurant setting. At Bibo, art is present on the walls, on the plates and in the cocktail glasses. The design cleverly merges an abandoned tramway company with the work of internationally acclaimed artists, creating the perfect canvas for the unique experience to unfold. Bibo evokes a 1930s feel with its arched ceiling corners and brass pipes, Versailles style French oak parquet and stone slab dining tables. Diners can enjoy the very best of seasonal French gastronomy alongside the works of some of the world's most renowned artists like Banksy, Damien Hirst, Daniel Arsham, Jeff Koons and Aya Takano, to name but a few.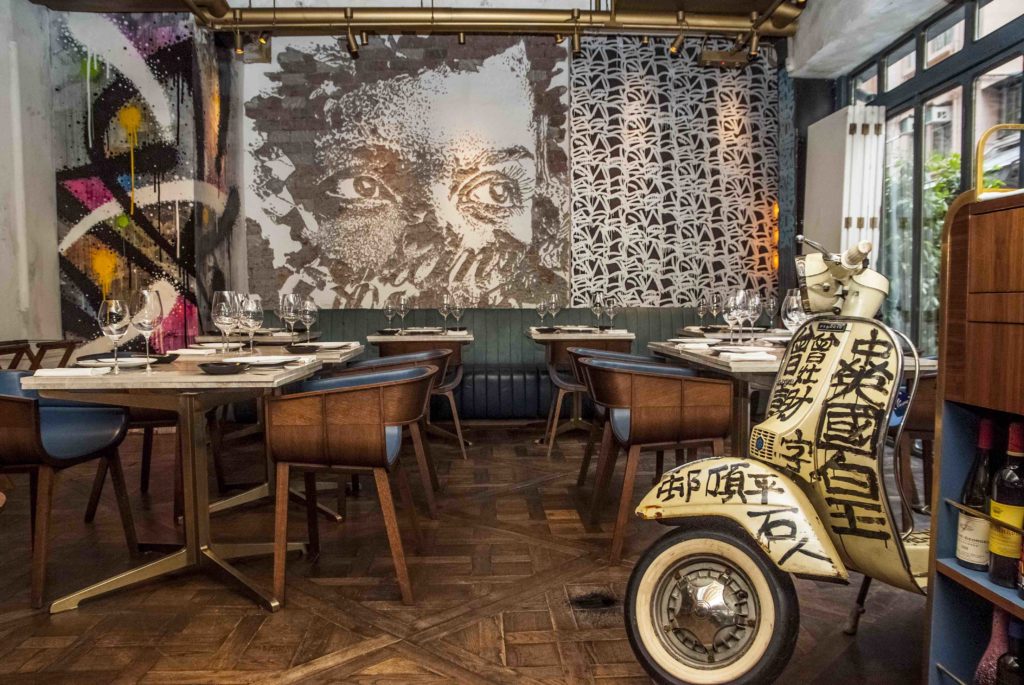 CENTRAL AREA
After checking out the cool galleries around Sheung Wan, head back to Central where you can satisfy more of your creative cravings at PMQ on Hollywood road, the former site of the Police Married Quarters, which was built in 1954. The building was left empty for several years before the government decided in 2010 to transform it into a site to showcase Hong Kong craft and design. Here you'll discover the latest pop-up stores; temporary art shows and design items. Make sure to stop at the trendy Drawing Room (unit H701-H708) for delicious Italian fares or at Isono (unit H601-H608) for Spanish-centric Mediterranean cuisine, where guests can enjoy authentic shared plates with French, Spanish or Italian favorites.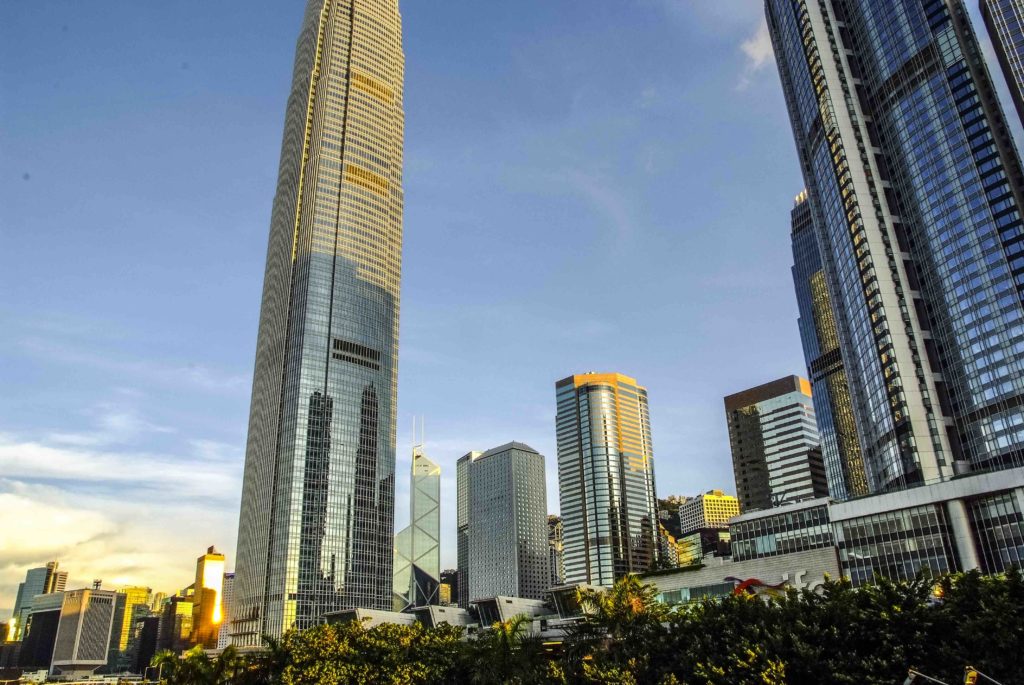 THE UPPER HOUSE
Once you visit The Upper House (Pacific Place, 88 – MRT Admiralty), you will consider staying here overnight. The hotel is the epitome of Asian and European design combined in a very chic and classy way. Hong Kong born and well-respected interior designer André Fu has excelled at creating this urban retreat with 117 rooms, which are larger than the usual standard in the Hong Kong hotel landscape. Formerly built to be serviced apartments, the hotel occupies the top twelve floors of the 49-storey building, giving impressive views above the harbor. Opt for an Upper Suite with its separate living room lounge, a walk-in closet next to the large bedroom and a huge bathroom with center piece bathtub and a separate rain shower.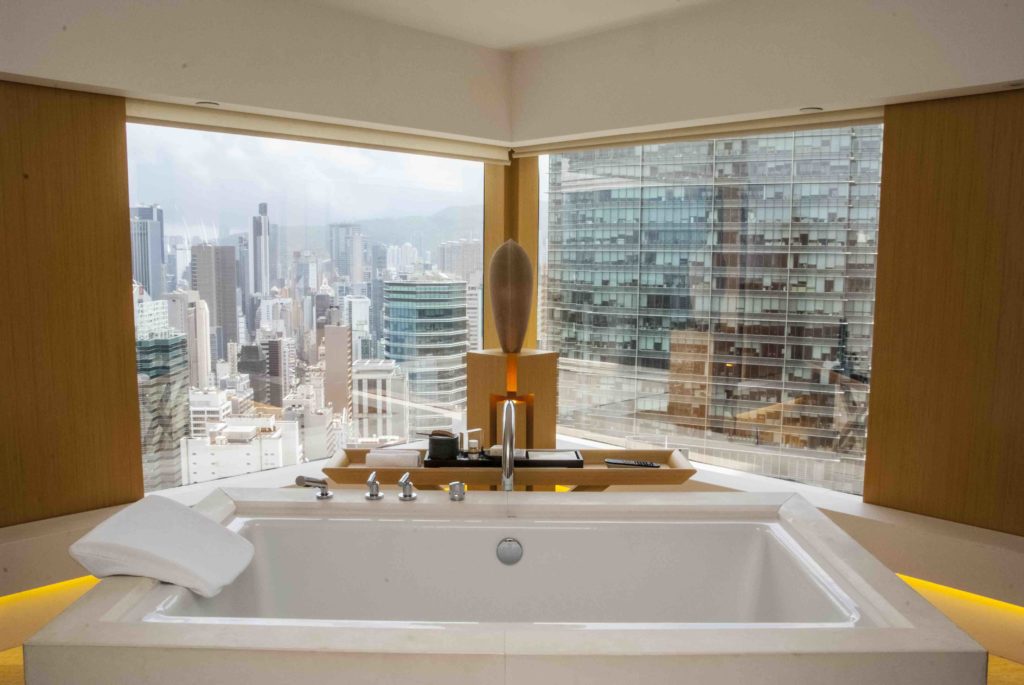 CAFE GRAY DELUXE
Café Gray Deluxe, a 21st century 'grand café', is located on the 49th floor overlooking Victoria Harbor. Book a semi-private booth to enjoy the unique style of European classics and signature dishes, meticulously prepared by the team under the guidance of Chef Gray Kunz, who has pleased countless palates at the very finest kitchens in Europe, Asia and America.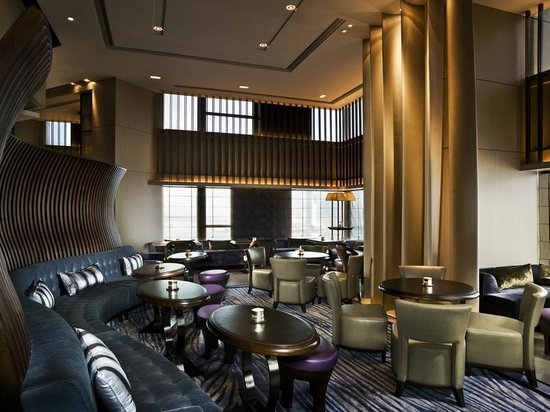 SEVVA
For an alternative and vertiginous rooftop bar experience, head to Sevva with its 360 degree outdoor terrace (often fully booked – especially when invaded by businessmen for after-work cocktails). The indoor restaurant demonstrates twentieth century artistic productions from London Fine Art Gallery with a fusion cuisine bending the Asian and Western high-class dining concept. The restaurant is divided into four areas including the Harbor side, Bank side, Taste Bar and the large balconies on opposite sides. There is also a delicious Cake Corner for which Gockson is famous for, catering to the most lavish parties in town.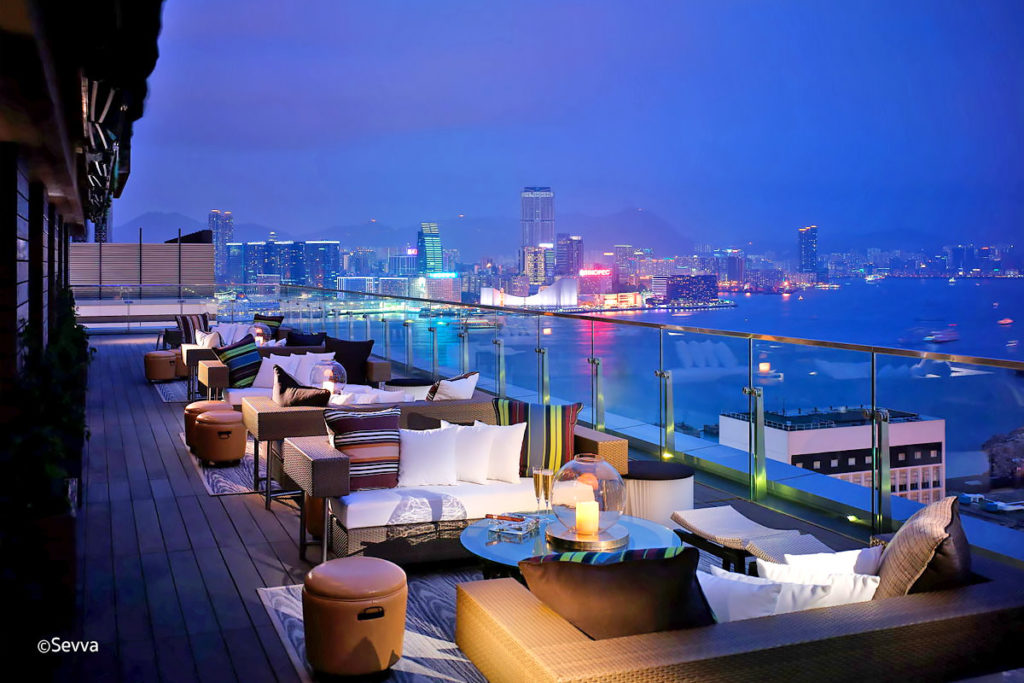 OPHELIA
Still want more action? Then it's a good time to check out Ophelia, the latest of the three new ventures in Hong Kong from genius designer Ashley Sutton, the designer behind some of Asia's most trendy restaurants and bars, including Maggie Choo's, Sing Sing Theatre and Iron Fairies (all located in Bangkok). Hidden behind an unexpected entrance, an exotic bird shop leads to the upscale intricate bar lounge reminiscent of a 19th century opium den. Open the thick velvet curtains and you'll enter a kind of peacock palace, displaying the multiple hues of its feathers. Dream-like surroundings are emphasized by Ophelia's muses, who are suspended above the bar or sit in and around the 'Emmanuelle-inspired' exotic chair, which serves as a stage for improvised performances and multiple photo opportunities. All waitresses are dressed in extravagant cheongsams, and guests are encouraged to discover the hidden salons where a lady swings on a rope in a human-size cage. The cocktails are as exotic as the place, with names such as The Cheongasm served in a lit-up birdcage or The Jewelled Wing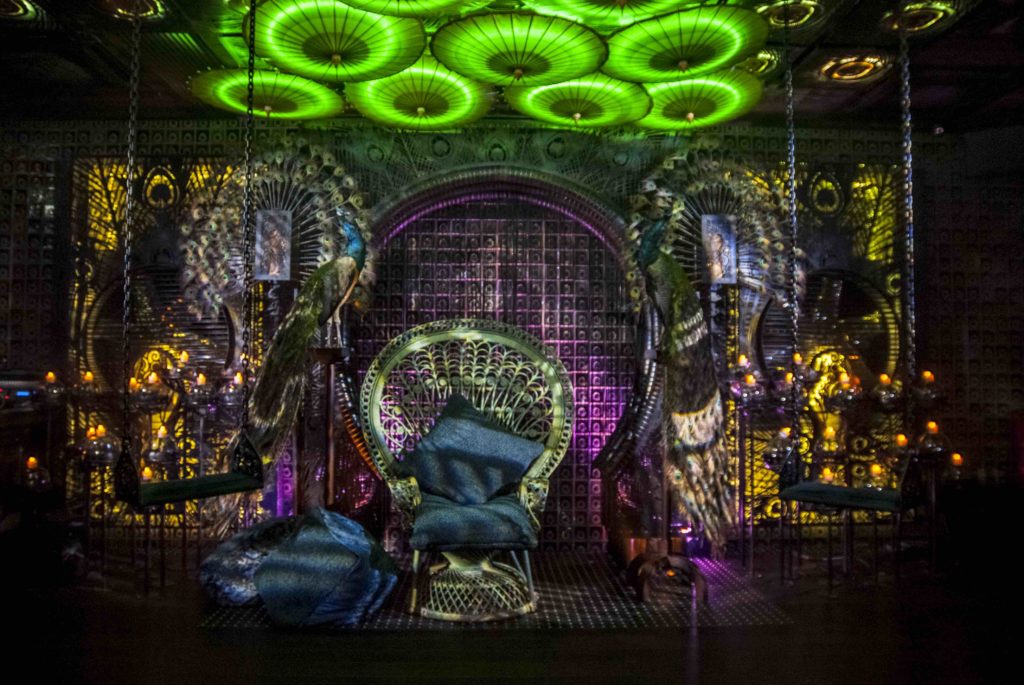 J. BOROSKI
A much more private and quieter venue, J. Boroski is a tailored cocktail bar by 'invitation only' (to request an invitation and be granted location details, call +852.2603 6020; alternatively, email Joseph at hk@jboroski.com). Behind the entrance hidden behind thick curtains an elongated bunker-like space awaits.  Amber and dark wood colors and curved ceilings add to the overall wow-factor. Bar top is decorated with painter beetles (all different and unique), inspired by Boroski's childhood dream of becoming an entomologist. Menu?  There is no menu and no price list! Bartenders will ask how and what you feel like drinking; prices are calculated depending on how many base liquors you request.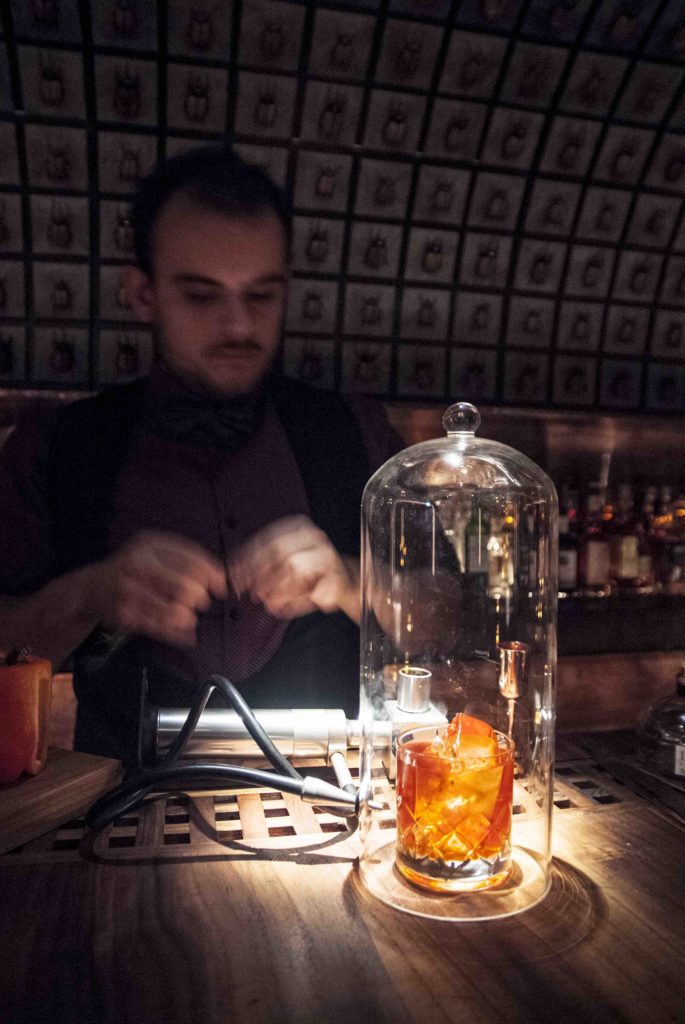 TUVE HOTEL
Another alternative to escape busy Wanchai and Central is to discover the more authentic and upcoming neighborhood of Tin Hau, located on the Northern side of Hong Kong Island. There at #16 Tsing Fung Street, a simple black industrial entrance will lead you to Tuve hotel, a stylish new boutique hotel nestled in this cute area, with proximity to Causeway Bay and Victoria Park. Take the elevator to the lobby floor and you'll instantly lose track of time, thanks to the meticulous lighting and minimalistic interior. Using raw materials like concrete, marble, wood grain and oxidized metal, the 66-room hotel trimmed all the unnecessary items of more traditional deluxe business hotels to focus on a more timeless, tasteful design.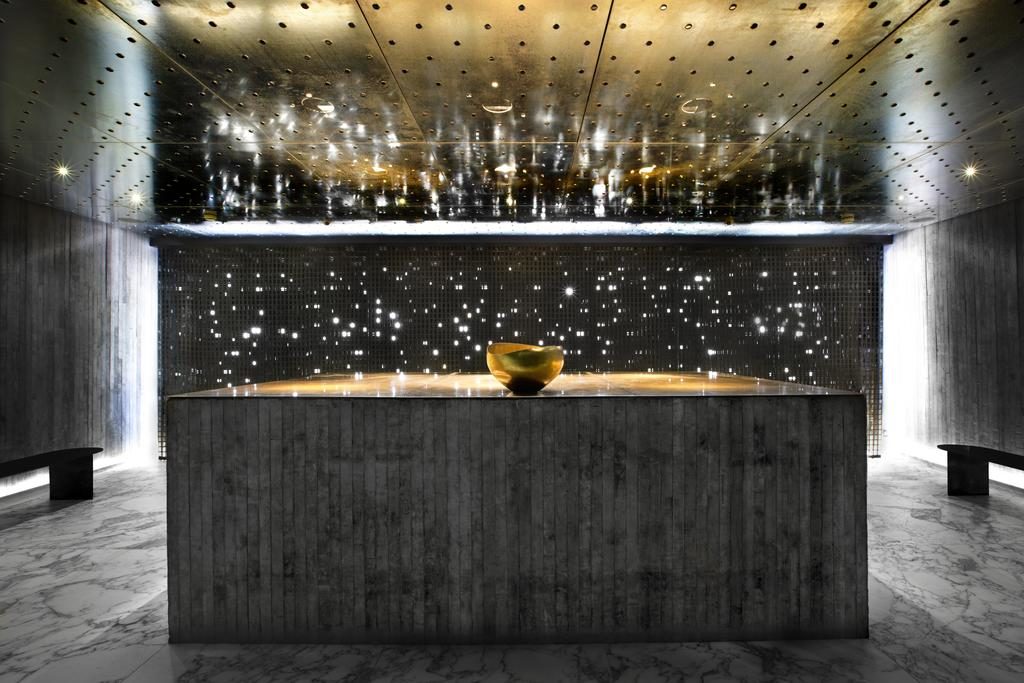 REPULSE BAY
Searching for a quick escape for the weekend? Nothing better than a day-trip to Repulse Bay, an upmarket residential area on the Southern part of Hong Kong Island, which quickly became the sea/sand/sun local escape, with its crescent-shaped stretch of sand. Facing the beach, colonial-style buildings, houses, designer shops and award-winning restaurants, a reminiscence of the 1920 luxury hotel that once occupied the site. It is here that Le Comptoir group shines and excels in creativity and diversity by offering four different dining experiences for locals and stylish visitors.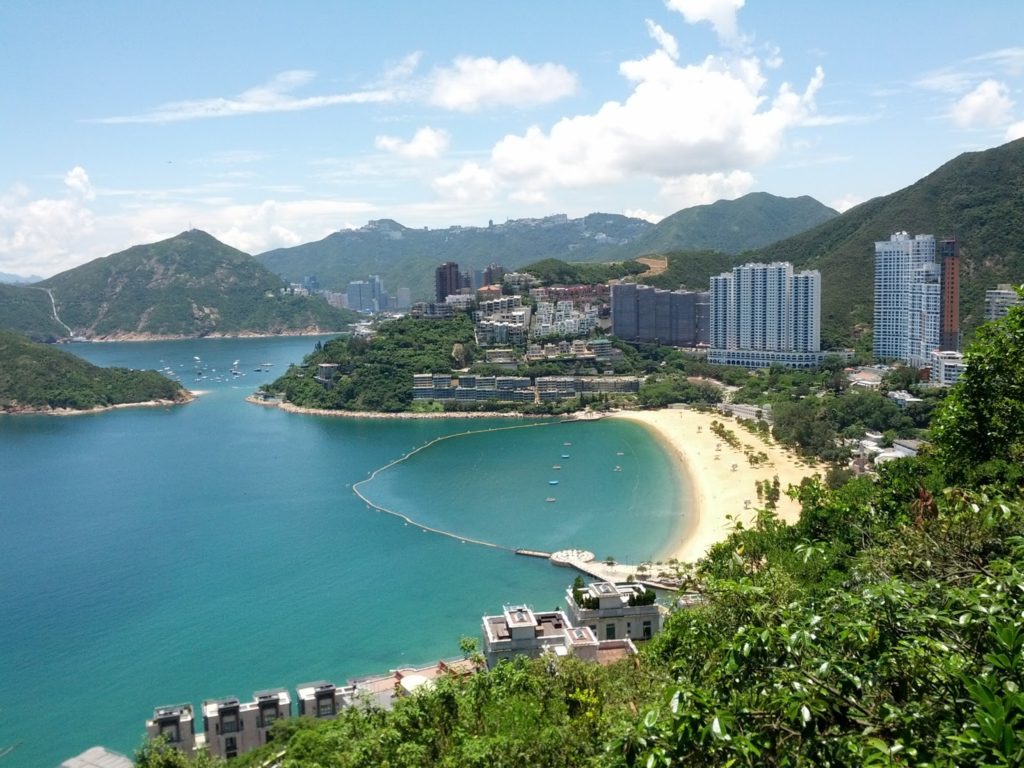 THE OCEAN
At The Ocean, the natural wonders of the sea are celebrated through the magnificent design, panoramic sea views, booths and tables inspired by coral reefs and tailor-made ceramics. Some interior highlights include aquarium walls housing hundreds of hovering jellyfish, walls papered with tactile textures that bring a contemporary edge and hand-blown glass lights suspended like water droplets. The contemporary seafood cuisine, led by Executive Chef Agustin Balbi, takes a minimalist, yet classic approach to preparations of refined French and Japanese cooking techniques.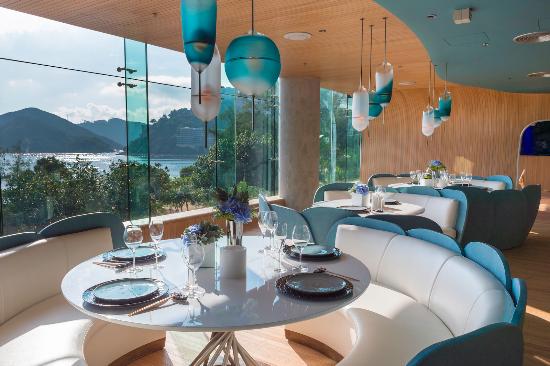 TRI
To let you experience the beauty of Bali right in the heart of Repulse Bay, Tri was created. Offering an immersive experience  with the Balinese philosophy of "Tri Hita Karana" — the harmony between man, nature and divinity. From holistic design, to the use of sustainable materials, every element of the restaurant is considered, paying tribute to environment and creating a space that is reminiscent of the natural beauty of Ubud. It features lotus-shaped semi-private dining pods, 15-meter-long single-piece communal dining table carved out of a single piece of antique teak and stone tables sliced from river boulders. The contemporary Balinese restaurant interprets the culinary heritage of Bali by melding the authentic flavors of the island with contemporary presentation.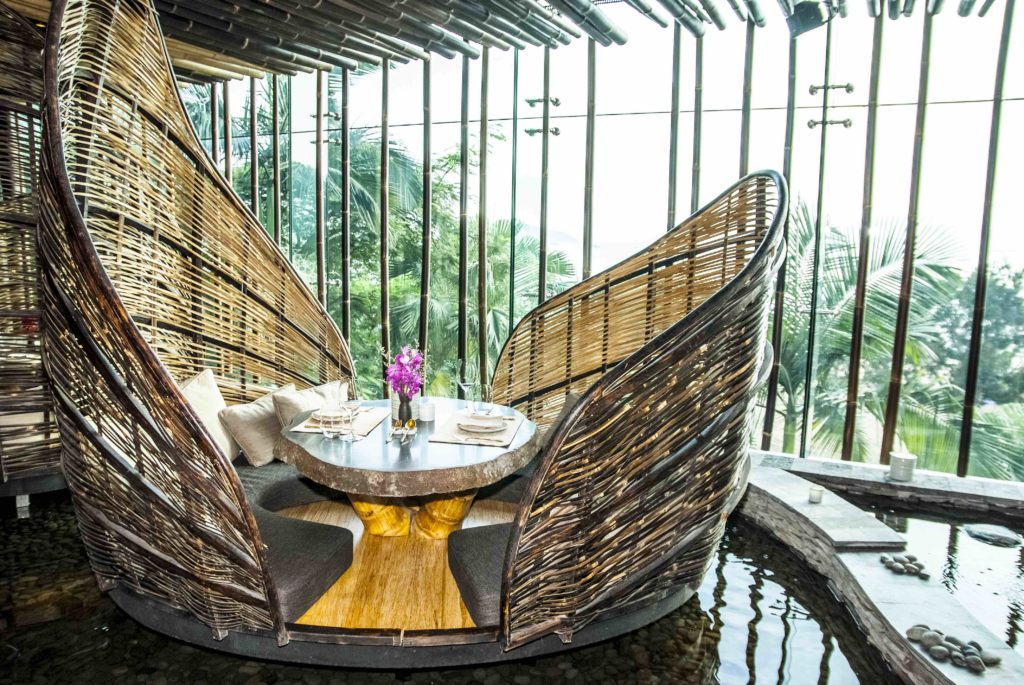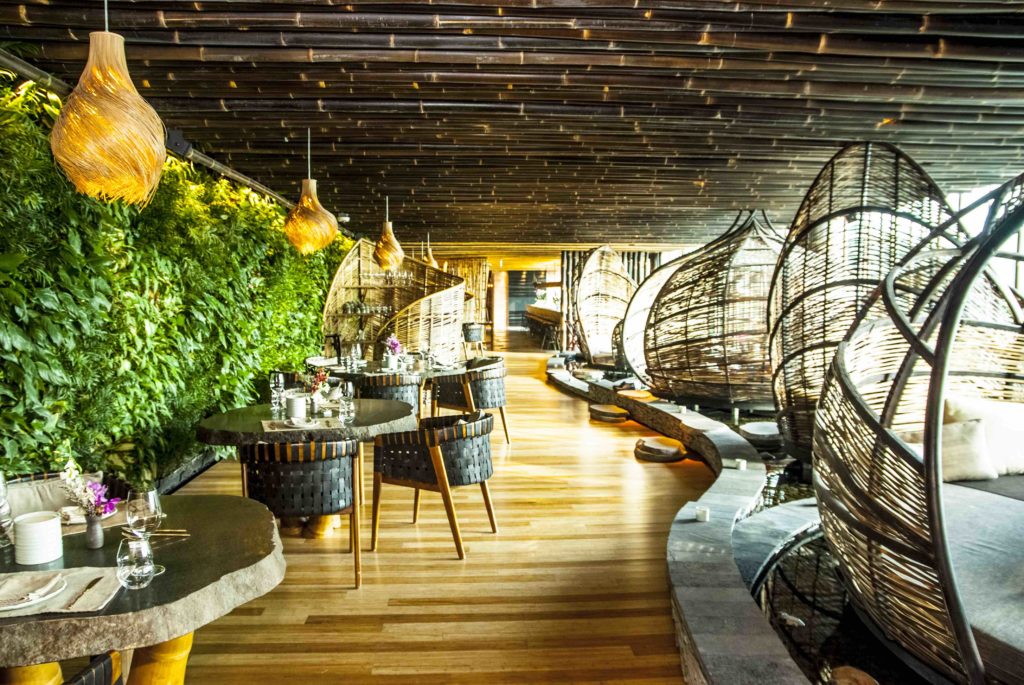 HOTSHOT
Casual Californian lifestyle of the 1960s can be relived at Hotshot, a surf-meets-skate beach restaurant decked out with vintage surfboards and remarkable art pieces scattered throughout the venue. The design fosters a revival of the fun and casual "come as you are" philosophy. The bar — originally a rare 8-foot 1951 Silver Streak clipper trailer, is one of only 14 in the world. A limited edition collection of Supreme skateboards decorated by Jeff Koons sit comfortably alongside an 8-meter-high wave of vintage surfboards from as far back as the 1920s. Other pieces of contemporary and modern street art by renowned artists Tracey Emin, Invader, Kaws, and many others complete the space. Hotshot is a unique concept, with its New American cuisine and revamped menu catering to beachgoers: freshly pressed super juices, salads, Hotshot signature cocktails, surf 'n' turf and other classic naughty bites.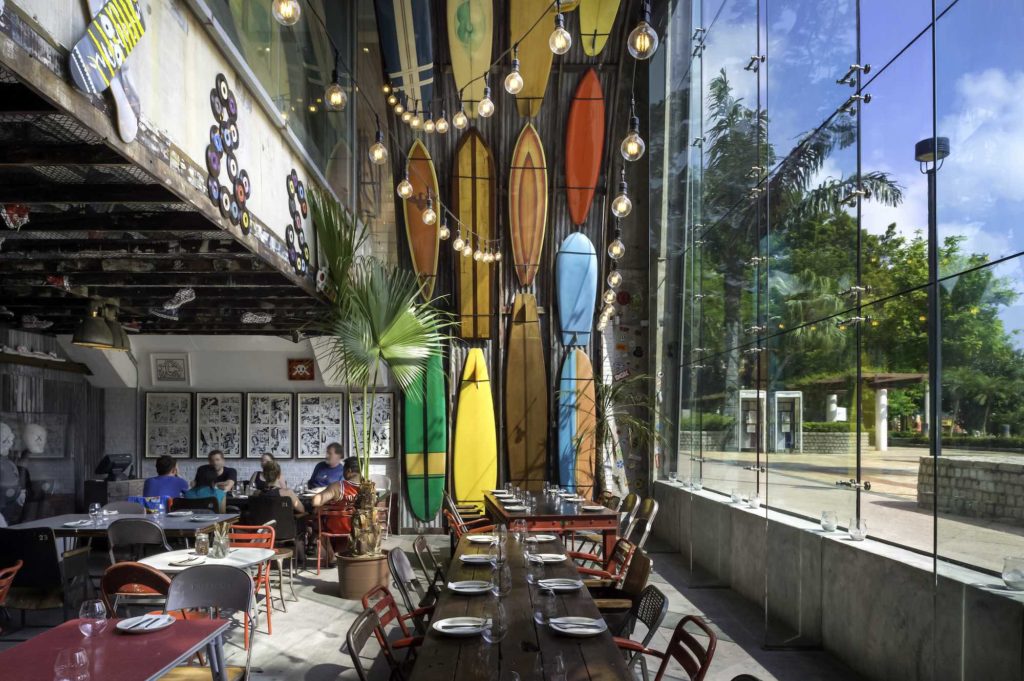 CABANA
Up on the open-air rooftop, champagne filled fun can be had at Cabana, a haven of leisure and luxurious relaxation, offering refined Japanese baths, elegant cabins and lounge beds. The perfect venue for a group of friends who want to party in style, with international DJ's spinning as Champagne corks pop. A perfect lazy Sunday afternoon to celebrate the sunset with Hong Kong's own Riviera lifestyle.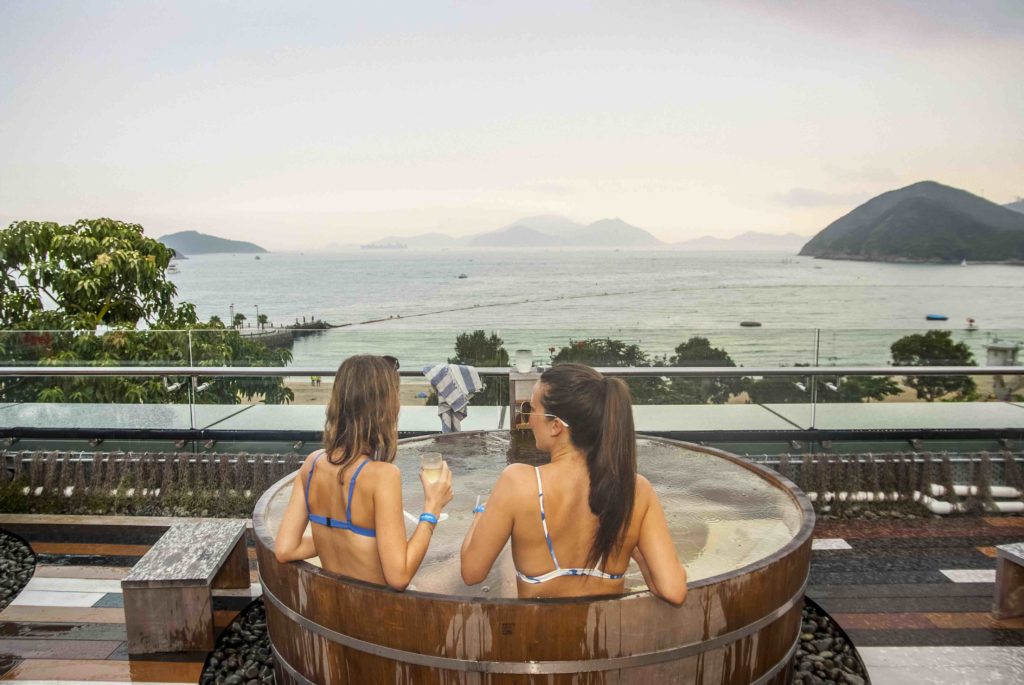 THE MIRA HOTEL
Back into the pulse of the city for shopping and Kowloon city walking tours? Make sure to stay in the heart of the action in T.S.T. (Tsim Sha Tsui), the center of Hong Kong's commercial, shopping, dining and entertainment district. Located within the Mira Mall, the Mira Hotel, is the first Hong Kong property to join the 199-hotel global Design Hotels™ network. The hotel's rooms are furnished with handpicked fabrics and materials by creative masterminds including a design staple, the Egg Chair by Arne Jacobsen.
Another world in itself and within the hotel, MiraSpa encapsulates rejuvenating spa, beauty and hair services. Complete with a state-of-the-art fitness center and 25-meter infinity-edge pool, a wet zone with sauna, steam, whirlpool, experience showers, waterbed lounge and nine spacious treatment rooms including two VIP Couples' Spa Suites.
Feeling hungry after a deep relaxing therapy? No need to go out as the Michelin-recommended restaurant, Cuisine Cuisine, is connected to the hotel via Mira Mall. This upscale, modern Chinese eatery offers the finest Cantonese and Chinese delicacies, with a unique contemporary twist.
KOWLOON AREA
Also on Kowloon side, Maison Eight, a high-class destination with sweeping vistas of the city's skyline, offers French inspired cuisines, crafted menus, creative cocktails and tasteful beats in four venues under one roof. Esmé, the cozy signature French restaurant holds only seven tables in a subtle and sophisticated semi-private room. Salvatore at Maison Eight is the first cocktail bar in Asia by The Maestro, world-renowned bartender Salvatore Calabrese. Host to the world's first Bollinger Champagne room, Le Club 1829 is a vintage-inspired private room with an adjacent wine cellar offering a selection of over 2,300 bottles and all the cuvee and key vintages of the distinguished brand. The Ballroom is a modern reinvention of the classic ballroom, with coach built detailing and its very own private terrace.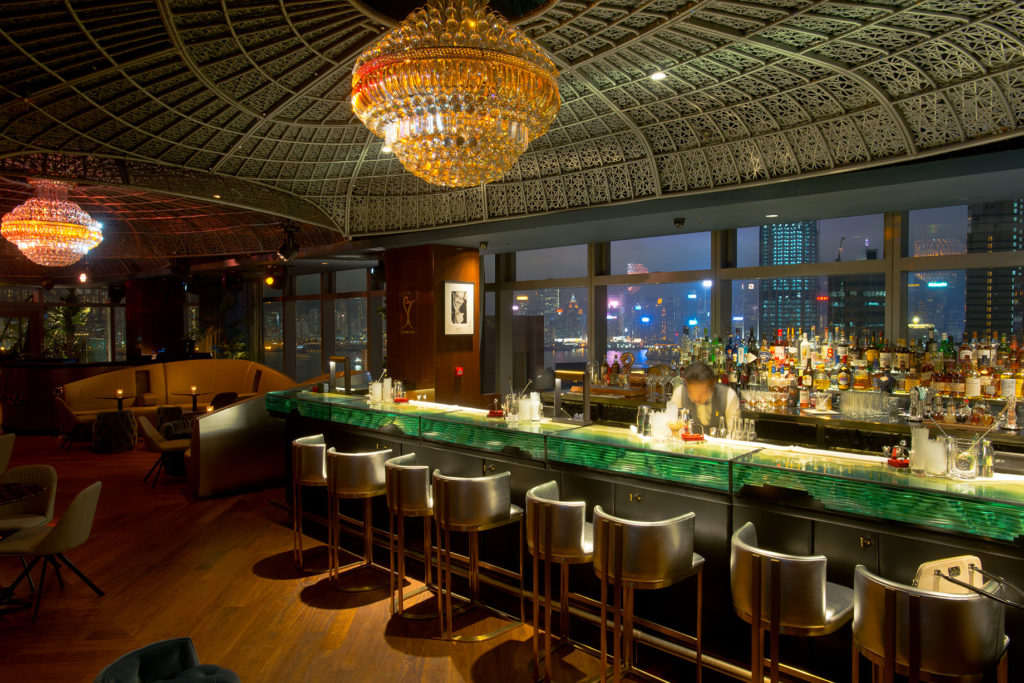 Fishing villages, a refuge for immigrants, an international trading port and a former British colony? Yes, that's all Hong Kong. But it's also much more. And it's waiting to be discovered.
Story and photos by Vincent Sung
Produced by Le Flux Asia (www.lefluxasia.com)
Some hotel photos courtesy of featured hotels
Comments