Trendy 'YUM CHA' Opens in Causeway Bay with Tribute to Hong Kong's Bygone Typhoon Shelter Food Culture
Elegant and popular dim sum dining destination YUM CHA has opened a new branch in Causeway Bay with a nostalgic tribute to Hong Kong's bygone typhoon shelter food culture. The latest branch of the brand named after the Cantonese tradition of brunch involving Chinese tea and dim sum is at 2/F, Emperor Watch & Jewellery Centre, 8 Russell Street, Causeway Bay, joining the group of two other trendy restaurants in Central, Tsim Sha Tsui and Mongkok.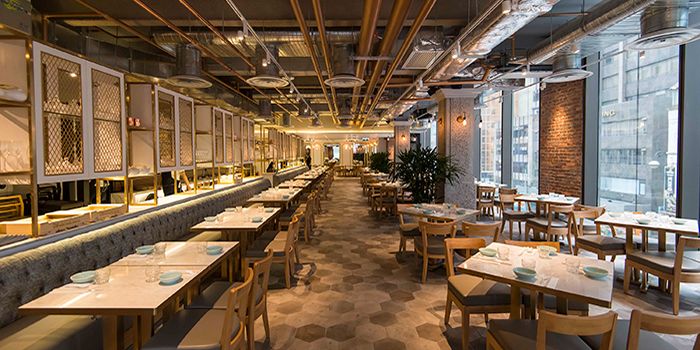 Since launching two years ago with a thoroughly modern twist to Hong Kong's traditional 'yum cha' ritual of tea and dim sum delicacies, YUM CHA has proved a roaring success. As a tribute to the new historic location, the latest addition extends the brand's tradition of honouring Hong Kong's culinary heritage.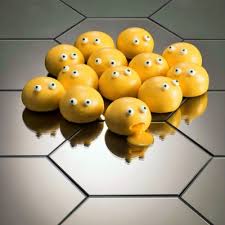 YUM CHA is also launching eye-catching 'instaworthy' dim sum especially for Chinese New Year. Created by Executive Chef Winson Yip, red bean paste buns are designed to resemble the 'God of Wealth', bringing good fortune and prosperity; 'Fried Dumplings with Pork Filling' are styled after a traditional Chinese gold ingot; 'Mandarin Buns' are bite-sized lookalikes of a prosperous mandarin; and 'Lo Hei', a mini-version of the colourful, fun and tasty Prosperous Toss salad, traditionally shared to symbolise abundance and prosperity.
"Our mission at YUM CHA is to promote Hong Kong's food culture, with expert dim sum and wok chefs bringing a modern twist to traditional culinary skills. The new location is an exciting opportunity to reach out to a different crowd, and the nostalgic tribute to typhoon shelter food culture should bring back memories of an old time, bringing locals and tourists a memorable dining experience," said Director of Operations Kenneth Ng.
Comments