The land of smiles welcomes you with its top 10 best foods you are going love.
Our next destination is Koh Samui. Here, in this enormous and mysterious island you'll get chance to enjoy the luxury villas, the sea, the soft sand and the lovely rays of the sun. But that's just the simplest you can do here.  Koh Samui is ready to amuse you with its delicious cuisine and amazing culture.
Tom Yum Goong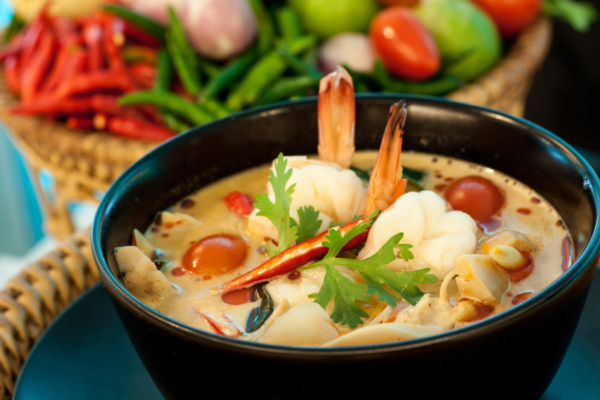 So the first food on our top 10 list is the Tom Yum Goong. It's a spicy shrimp soup that's ready to make you taste the real Thai aroma. This meal is a harmonious blend of fragrant lemongrass, chilli, galangal, lime leaves, shallots, lime juice and fish sauce shapes this classic soup, giving it its legendary herbal kick. Its distinctive smell will definitely remind you of exotic perfume.
Som Tum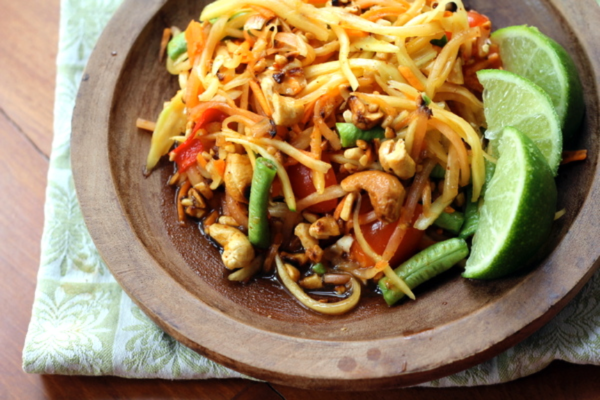 Another popular spicy food you can taste in Koh Samui is the exotic Som Tum salad. It's made of garlic, chilies, green beans, cherry tomatoes and shredded raw papaya that provide with an excellent mixture of tastes. Locals like to throw some peanuts, dry shrimp or salted crab into the mix.
Tom Kha Kai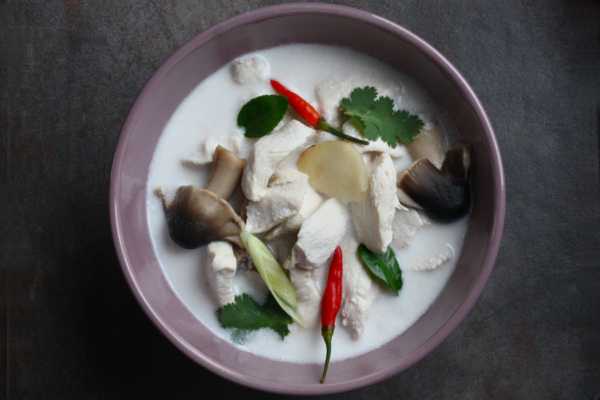 If you like chicken then this Thai food is for you. It's a unique soup with a blend of coconut and chicken. This iconic Thai soup is called Tom Kha Kai. It includes fiery chilies, thinly sliced young galangal, crushed shallots, stalks of lemongrass and subtle strips of chicken.
Gaeng Daeng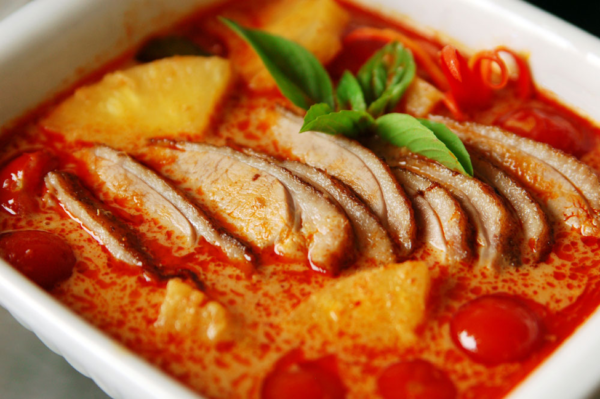 The reddish hues of this food attract most travelers who look for the best exotic meals in Thailand. Here in Koh Samui you'll enjoy the tender taste of the Gaeng Daeng. Made with morsels of meat, red curry paste, and smooth coconut milk as well as being topped off with a sprinkling of finely sliced kaffir lime leaves, Gaeng Daeng is a rich, aromatic curry to eat in Koh Samui restaurants.
Pad Thai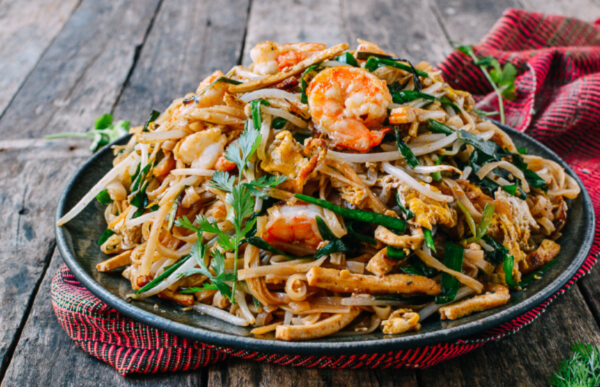 The most requested dish in Koh Samui is the Pad Thai. Actually it's the most popular food all over Thailand. It's the international Thai dish provided by most international restaurants. It's a kind of hot mixture of Thai style fried noodles with crunchy beansprouts, onion and egg.
Khao Pad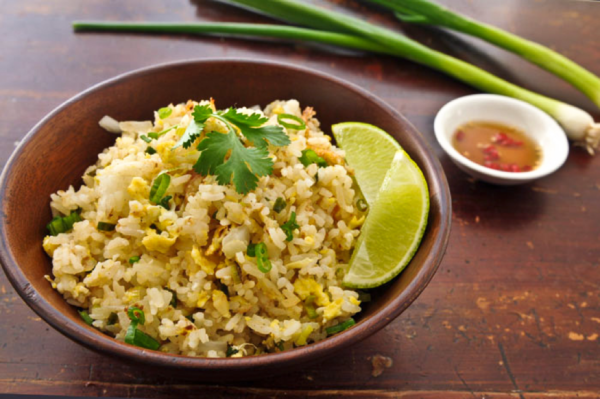 Have you hear about fried rice. It's best provided in Koh Samui. This food called Khao Pad is all about fried rice, egg, onion, a few herbs. Nothing more and nothing less. That's delicious just in its simplicity and doesn't require additional spices to taste good but can be served with a wedge of lime and slices of cucumber.
Pad Krapow Moo Saap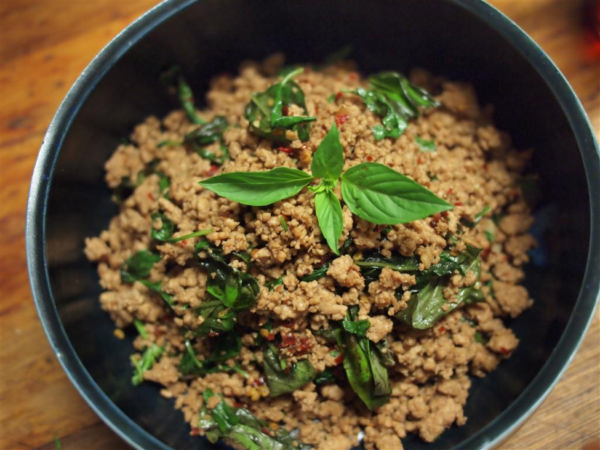 What about fried basil and pork? They create a fantastic combination taken together. Pad Krapow Moo Saap is a traditional Thai dish for lunch and dinner. It is made in a piping hot wok mixed with lots of holy basil leaves, large fresh chilli, pork, green beans, soy sauce and a little sugar.
Gaeng Keow Wan Kai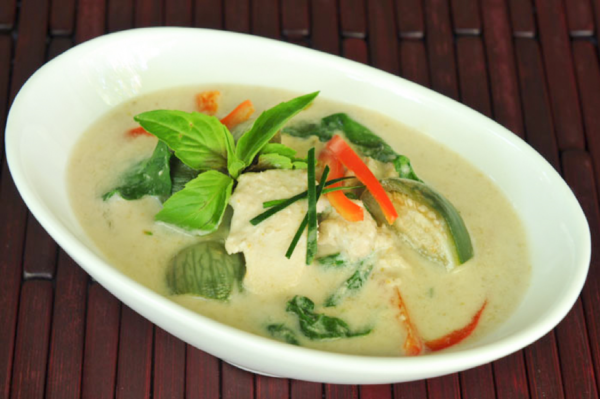 Gaeng Keow Wan Kai is a delicious dish with morsels of fresh chicken and cherry-sized eggplants. It smells fantastic thanks to tender bamboo shoots, sprigs of coriander and a handful of sweet basil.
Gai Med Ma Muang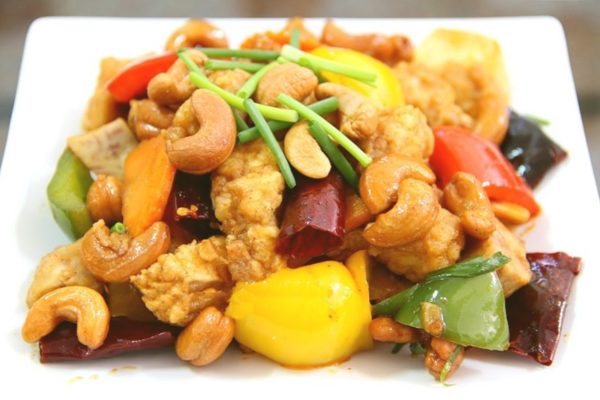 Gai Med Ma Muang is a contrasting mixture of tastes made of chicken, cashews, sweet soy sauce, onions, chilies, pepper, carrot and mushrooms. It is considered as this stir fried dish and tastes very fascinating.
Yam Nua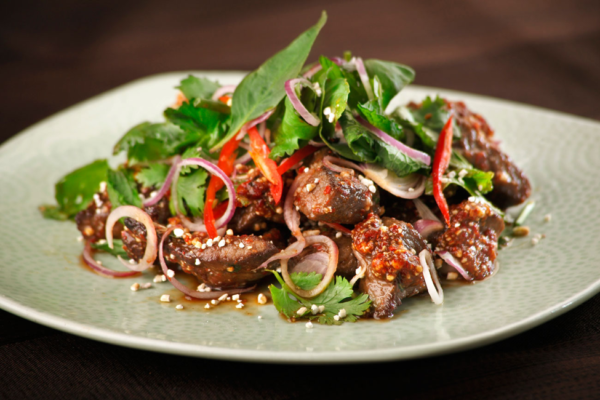 And the final traditional Koh Samui food on our list is this spicy beef salad called Yam Nua. Its main ingredient is beef mixed with onion, coriander, spearmint, lime and dried chili.
Comments